\r\n\tComputational fluid dynamics is composed of turbulence and modeling, turbulent heat transfer, fluid-solid interaction, chemical reactions and combustion, the finite volume method for unsteady flows, sports engineering problem and simulations - Aerodynamics, fluid dynamics, biomechanics, blood flow.

",isbn:"978-1-83968-248-3",printIsbn:"978-1-83968-247-6",pdfIsbn:"978-1-83968-321-3",doi:null,price:0,priceEur:0,priceUsd:0,slug:null,numberOfPages:0,isOpenForSubmission:!0,hash:"1f8fd29e4b72dbfe632f47840b369b11",bookSignature:"Dr. Suvanjan Bhattacharyya",publishedDate:null,coverURL:"https://cdn.intechopen.com/books/images_new/10695.jpg",keywords:"Free Turbulent Flow, Discretisation Methods, Aerodynamics, Phase Flow, Bluff-Body, Complex Geometries, Drag Force, Flow Separation, Laminar Diffusion Flame, Non-Premixed Combustion, Fluid Dynamics, Biomechanics",numberOfDownloads:null,numberOfWosCitations:0,numberOfCrossrefCitations:null,numberOfDimensionsCitations:null,numberOfTotalCitations:null,isAvailableForWebshopOrdering:!0,dateEndFirstStepPublish:"January 28th 2021",dateEndSecondStepPublish:"February 25th 2021",dateEndThirdStepPublish:"April 26th 2021",dateEndFourthStepPublish:"July 15th 2021",dateEndFifthStepPublish:"September 13th 2021",remainingDaysToSecondStep:"3 days",secondStepPassed:!0,currentStepOfPublishingProcess:3,editedByType:null,kuFlag:!1,biosketch:"Dr. Suvanjan Bhattacharyya is currently working as an Assistant Professor in the Department of Mechanical Engineering of BITS Pilani, Pilani Campus. His research interest lies in computational fluid dynamics, experimental heat transfer enhancement, solar energy, renewable energy, etc.",coeditorOneBiosketch:null,coeditorTwoBiosketch:null,coeditorThreeBiosketch:null,coeditorFourBiosketch:null,coeditorFiveBiosketch:null,editors:[{id:"233630",title:"Dr.",name:"Suvanjan",middleName:null,surname:"Bhattacharyya",slug:"suvanjan-bhattacharyya",fullName:"Suvanjan Bhattacharyya",profilePictureURL:"https://mts.intechopen.com/storage/users/233630/images/system/233630.png",biography:"Dr. Suvanjan Bhattacharyya is currently working as an Assistant Professor in the Department of Mechanical Engineering of BITS Pilani, Pilani Campus, India. Dr. Bhattacharyya completed his post-doctoral research at the Department of Mechanical and Aeronautical Engineering, University of Pretoria, South Africa. Dr. Bhattacharyya completed his Ph.D. in Mechanical Engineering from Jadavpur University, Kolkata, India and with the collaboration of Duesseldorf University of Applied Sciences, Germany. He received his Master's degree from the Indian Institute of Engineering, Science and Technology, India (Formerly known as Bengal Engineering and Science University), on Heat-Power Engineering.\nHis research interest lies in computational fluid dynamics in fluid flow and heat transfer, specializing on laminar, turbulent, transition, steady, unsteady separated flows and convective heat transfer, experimental heat transfer enhancement, solar energy and renewable energy. He is the author and co-author of 107 papers in high ranked journals and prestigious conference proceedings. He has bagged the best paper award in a number of international conferences as well. He is also in editorial boards of 15 Journals and reviewers of more than 40 prestigious Journals.",institutionString:"Birla Institute of Technology and Science, Pilani",position:null,outsideEditionCount:0,totalCites:0,totalAuthoredChapters:"0",totalChapterViews:"0",totalEditedBooks:"1",institution:{name:"Birla Institute of Technology and Science, Pilani",institutionURL:null,country:{name:"India"}}}],coeditorOne:null,coeditorTwo:null,coeditorThree:null,coeditorFour:null,coeditorFive:null,topics:[{id:"9",title:"Computer and Information Science",slug:"computer-and-information-science"}],chapters:null,productType:{id:"1",title:"Edited Volume",chapterContentType:"chapter",authoredCaption:"Edited by"},personalPublishingAssistant:{id:"194667",firstName:"Marijana",lastName:"Francetic",middleName:null,title:"Ms.",imageUrl:"https://mts.intechopen.com/storage/users/194667/images/4752_n.jpg",email:"marijana@intechopen.com",biography:"As an Author Service Manager my responsibilities include monitoring and facilitating all publishing activities for authors and editors. From chapter submission and review, to approval and revision, copyediting and design, until final publication, I work closely with authors and editors to ensure a simple and easy publishing process. I maintain constant and effective communication with authors, editors and reviewers, which allows for a level of personal support that enables contributors to fully commit and concentrate on the chapters they are writing, editing, or reviewing. I assist authors in the preparation of their full chapter submissions and track important deadlines and ensure they are met. I help to coordinate internal processes such as linguistic review, and monitor the technical aspects of the process. As an ASM I am also involved in the acquisition of editors. Whether that be identifying an exceptional author and proposing an editorship collaboration, or contacting researchers who would like the opportunity to work with IntechOpen, I establish and help manage author and editor acquisition and contact."}},relatedBooks:[{type:"book",id:"8679",title:"Inverse Heat Conduction and Heat Exchangers",subtitle:null,isOpenForSubmission:!1,hash:"a994b17ac471c6d414d63c74a7ab74de",slug:"inverse-heat-conduction-and-heat-exchangers",bookSignature:"Suvanjan Bhattacharya, Mohammad Moghimi Ardekani, Ranjib Biswas and R. C. Mehta",coverURL:"https://cdn.intechopen.com/books/images_new/8679.jpg",editedByType:"Edited by",editors:[{id:"233630",title:"Dr.",name:"Suvanjan",surname:"Bhattacharyya",slug:"suvanjan-bhattacharyya",fullName:"Suvanjan Bhattacharyya"}],productType:{id:"1",chapterContentType:"chapter",authoredCaption:"Edited by"}},{type:"book",id:"1591",title:"Infrared Spectroscopy",subtitle:"Materials Science, Engineering and Technology",isOpenForSubmission:!1,hash:"99b4b7b71a8caeb693ed762b40b017f4",slug:"infrared-spectroscopy-materials-science-engineering-and-technology",bookSignature:"Theophile Theophanides",coverURL:"https://cdn.intechopen.com/books/images_new/1591.jpg",editedByType:"Edited by",editors:[{id:"37194",title:"Dr.",name:"Theophanides",surname:"Theophile",slug:"theophanides-theophile",fullName:"Theophanides Theophile"}],productType:{id:"1",chapterContentType:"chapter",authoredCaption:"Edited by"}},{type:"book",id:"3092",title:"Anopheles mosquitoes",subtitle:"New insights into malaria vectors",isOpenForSubmission:!1,hash:"c9e622485316d5e296288bf24d2b0d64",slug:"anopheles-mosquitoes-new-insights-into-malaria-vectors",bookSignature:"Sylvie Manguin",coverURL:"https://cdn.intechopen.com/books/images_new/3092.jpg",editedByType:"Edited by",editors:[{id:"50017",title:"Prof.",name:"Sylvie",surname:"Manguin",slug:"sylvie-manguin",fullName:"Sylvie Manguin"}],productType:{id:"1",chapterContentType:"chapter",authoredCaption:"Edited by"}},{type:"book",id:"3161",title:"Frontiers in Guided Wave Optics and Optoelectronics",subtitle:null,isOpenForSubmission:!1,hash:"deb44e9c99f82bbce1083abea743146c",slug:"frontiers-in-guided-wave-optics-and-optoelectronics",bookSignature:"Bishnu Pal",coverURL:"https://cdn.intechopen.com/books/images_new/3161.jpg",editedByType:"Edited by",editors:[{id:"4782",title:"Prof.",name:"Bishnu",surname:"Pal",slug:"bishnu-pal",fullName:"Bishnu Pal"}],productType:{id:"1",chapterContentType:"chapter",authoredCaption:"Edited by"}},{type:"book",id:"72",title:"Ionic Liquids",subtitle:"Theory, Properties, New Approaches",isOpenForSubmission:!1,hash:"d94ffa3cfa10505e3b1d676d46fcd3f5",slug:"ionic-liquids-theory-properties-new-approaches",bookSignature:"Alexander Kokorin",coverURL:"https://cdn.intechopen.com/books/images_new/72.jpg",editedByType:"Edited by",editors:[{id:"19816",title:"Prof.",name:"Alexander",surname:"Kokorin",slug:"alexander-kokorin",fullName:"Alexander Kokorin"}],productType:{id:"1",chapterContentType:"chapter",authoredCaption:"Edited by"}},{type:"book",id:"1373",title:"Ionic Liquids",subtitle:"Applications and Perspectives",isOpenForSubmission:!1,hash:"5e9ae5ae9167cde4b344e499a792c41c",slug:"ionic-liquids-applications-and-perspectives",bookSignature:"Alexander Kokorin",coverURL:"https://cdn.intechopen.com/books/images_new/1373.jpg",editedByType:"Edited by",editors:[{id:"19816",title:"Prof.",name:"Alexander",surname:"Kokorin",slug:"alexander-kokorin",fullName:"Alexander Kokorin"}],productType:{id:"1",chapterContentType:"chapter",authoredCaption:"Edited by"}},{type:"book",id:"57",title:"Physics and Applications of Graphene",subtitle:"Experiments",isOpenForSubmission:!1,hash:"0e6622a71cf4f02f45bfdd5691e1189a",slug:"physics-and-applications-of-graphene-experiments",bookSignature:"Sergey Mikhailov",coverURL:"https://cdn.intechopen.com/books/images_new/57.jpg",editedByType:"Edited by",editors:[{id:"16042",title:"Dr.",name:"Sergey",surname:"Mikhailov",slug:"sergey-mikhailov",fullName:"Sergey Mikhailov"}],productType:{id:"1",chapterContentType:"chapter",authoredCaption:"Edited by"}},{type:"book",id:"371",title:"Abiotic Stress in Plants",subtitle:"Mechanisms and Adaptations",isOpenForSubmission:!1,hash:"588466f487e307619849d72389178a74",slug:"abiotic-stress-in-plants-mechanisms-and-adaptations",bookSignature:"Arun Shanker and B. Venkateswarlu",coverURL:"https://cdn.intechopen.com/books/images_new/371.jpg",editedByType:"Edited by",editors:[{id:"58592",title:"Dr.",name:"Arun",surname:"Shanker",slug:"arun-shanker",fullName:"Arun Shanker"}],productType:{id:"1",chapterContentType:"chapter",authoredCaption:"Edited by"}},{type:"book",id:"878",title:"Phytochemicals",subtitle:"A Global Perspective of Their Role in Nutrition and Health",isOpenForSubmission:!1,hash:"ec77671f63975ef2d16192897deb6835",slug:"phytochemicals-a-global-perspective-of-their-role-in-nutrition-and-health",bookSignature:"Venketeshwer Rao",coverURL:"https://cdn.intechopen.com/books/images_new/878.jpg",editedByType:"Edited by",editors:[{id:"82663",title:"Dr.",name:"Venketeshwer",surname:"Rao",slug:"venketeshwer-rao",fullName:"Venketeshwer Rao"}],productType:{id:"1",chapterContentType:"chapter",authoredCaption:"Edited by"}},{type:"book",id:"4816",title:"Face Recognition",subtitle:null,isOpenForSubmission:!1,hash:"146063b5359146b7718ea86bad47c8eb",slug:"face_recognition",bookSignature:"Kresimir Delac and Mislav Grgic",coverURL:"https://cdn.intechopen.com/books/images_new/4816.jpg",editedByType:"Edited by",editors:[{id:"528",title:"Dr.",name:"Kresimir",surname:"Delac",slug:"kresimir-delac",fullName:"Kresimir Delac"}],productType:{id:"1",chapterContentType:"chapter",authoredCaption:"Edited by"}}]},chapter:{item:{type:"chapter",id:"18959",title:"Optic Nerve Head Blood Flow in Glaucoma",doi:"10.5772/22081",slug:"optic-nerve-head-blood-flow-in-glaucoma",body:'\n\t\t

\n\t\t\t
1. Introduction
\n\t\t\t

These days it is commonly accepted that multiple factors are involved inthe etiology of glaucoma. Although many studies have demonstrated that the major risk factor for glaucoma is an increase in intraocular pressure (IOP), some studies, including epidemiologic studies, have suggested an association between glaucoma, especially primary open-angle glaucoma (POAG) and normal-tension glaucoma (NTG), and vascular factors. In this chapter, previous studies regarding the implications of optic nerve head (ONH) blood flow in glaucoma will be reviewed, and then our recent studies will be presented.

\n\t\t\t

Some population-based prevalence surveys demonstrated that lower perfusion pressure (blood pressure – intraocular pressure), especially diastolic perfusion pressure, was strongly associated with an increased prevalence of POAG or NTG in the US, Europe and Asia (Tielsch et al, 1995; Bonomi et al, 2000; Leske et al, 2002; Hulseman et al, 2007). These reports suggest that POAG including NTG is associated with alterations in factors related to ocular blood flow. There is also sufficient evidence that optic disc hemorrhage is an important risk factor for glaucoma progression (Daugeliene et al, 1999; Leske et al, 2003; Bengtsson et al, 2008; Prata et al, 2010). Additionally, increasing peripapillary atrophy, which might be related with hypoperfusion to the ONH, was reportedly associated with progressive glaucoma (Araie et al, 1994; Uchida et al, 1998; Daugeliene et al, 1999), and it has been reported that non-use of calcium channel blockers was significantly associated with the progression of visual field loss in NTG (Daugeliene et al, 1999).

\n\t\t\t

Clinically usable methods for the measurement of ONH blood flow include fluorescein fundus angiography, scanning laser Doppler flowmetry, and laser speckle flowgraphy. Fluorescein fundus angiography has multiple limitations in quantitatively evaluating ONH blood flow (Hayreh, 1997). Above all, once the dense capillary network in the surface nerve fiber layer of the ONH fills completely with fluorescein-stained blood, underlying ciliary vessels are masked so that no information can be obtained about the circulation in the deeper capillaries. Laser Doppler flowmetry is predominantly sensitive to blood flow changes in the superficial layers of the ONHand gives very little information about the prelaminar and deeper regions of the ONH (Petrig et al, 1999).Laser speckle flowgraphy (LSFG) can detect capillary blood flow in the ONH, probably around the laminar region, and is suitable for monitoring the time-course of its change (Sugiyama et al, 2010). LSFG was develped to facilitate the non-contact analysis of ocular blood flow utilizing the laser speckle phenomenon (Tamaki et al, 1995). Originally, normalized blur and square blur rate had been used as indexes of blood velocity, but later they were experimentally shown to be well correlated with blood flow rate. In the recent version of LSFG, a new parameter, mean blur rate (MBR), which istheoretically proportional to the square blur rate, is also commonly used as an idex of blood flow rate (Konishi, 2002). There have been many reports demonstrating the effects of various treatments on the ONH blood flow in humans using LSFG (Sugiyama et al, 2010).

\n\t\t\t

Some investigators have reported that ONH blood flow is autoregulated in normal eyes, but not in patients with POAG. Several reports have suggested a larger diurnal fluctuation of parameters for ocular blood flow including ONH blood flow in patients with POAG or NTG (Claridge & Smith, 1994;Chung et al, 1999; Okuno T et al, 2004; Pemp et al, 2009). There has also been some evidence that endothelin (ET)-1 and nitric oxide may play roles in the dysregulation of ocular blood flow in glaucoma (Yorio et al, 2002; Flammer et al, 2007; Polak et al, 2007; Nicolela, 2008; Venkataraman et al, 2010).

\n\t\t\t

There have been some studies on the effects of anti-glaucoma medication on ONH blood flow. The effects of prostaglandin (PG) derivatives, beta-blockers, and carbonic anhydrase inhibitors (CAIs) on ONH blood flow are summarized below. Regarding latanoprost, a representative PG derivative, some reports showed that it increased ONH blood flow, but others reported that it had no significant effect on ONH blood flow in healthy subjects or in glaucoma patients (Seong et al, 1999; Ishii et al, 2001; Gherghel et al, 2008; Sugiyama et al, 2009). Unoprostone, another PG derivative, reportedly increased ONH blood flow in healthy subjects (Tamaki et al, 2001; Makimoto et al, 2002). There has been no report regarding the effects of travoprost, bimatoprost or tafluprost on ONH blood flow in humans as far as we know. It is reported that timolol either had no significant effect on or decreased ONH blood flow in humans (Yoshida et al, 1991; Tamaki et al, 1997a, 1997b; Netland et al, 1999; Haefliger et al, 1999; Lübeck et al, 2001). In contrast, carteolol, betaxolol and nipradilol reportedly increased ONH blood flow in humans (Tamaki et al, 1997a, 1997b; Tamaki et al, 1999; Mizuno et al, 2002). It was reported that dorzolamide, a topical CAI, had no significant effect on ONH blood flow in healthy subjects but increased ONH blood flow in glaucoma patients (Pillunat et al, 1999; Fuchsjäger-Mayrl et al, 2005; Rolle et al, 2008). To the best of our knowledge, there have been few reports on the effect of brinzolamide, another topical CAI, on ONH blood flow in humans (Iester et al, 2004).

\n\t\t

\n\t\t

\n\t\t\t
2. Clinical studies of ONH blood flow in glaucoma
\n\t\t\t\n\t\t

\n\t\t\t
3. Conclusion
\n\t\t\t

The results of our clinical studies indicated that reduced ONH blood flow is an important risk factor for the progression of open-angle glaucoma including NTG, and that there might be a difference in the effect of anti-glaucoma medications on the ONH blood flow even though they have similar effects on IOP reduction. In conclusion, monitoring the changes in the ONH blood flow would be helpful in the treatment of glaucoma.

\n\t\t

\n\t\n',keywords:null,chapterPDFUrl:"https://cdn.intechopen.com/pdfs/18959.pdf",chapterXML:"https://mts.intechopen.com/source/xml/18959.xml",downloadPdfUrl:"/chapter/pdf-download/18959",previewPdfUrl:"/chapter/pdf-preview/18959",totalDownloads:3614,totalViews:240,totalCrossrefCites:1,totalDimensionsCites:7,hasAltmetrics:0,dateSubmitted:"November 17th 2010",dateReviewed:"April 11th 2011",datePrePublished:null,datePublished:"September 6th 2011",dateFinished:null,readingETA:"0",abstract:null,reviewType:"peer-reviewed",bibtexUrl:"/chapter/bibtex/18959",risUrl:"/chapter/ris/18959",book:{slug:"the-mystery-of-glaucoma"},signatures:"Tetsuya Sugiyama, Maho Shibata, Shota Kojima and Tsunehiko Ikeda",authors:[{id:"46143",title:"Dr.",name:"Tetsuya",middleName:null,surname:"Sugiyama",fullName:"Tetsuya Sugiyama",slug:"tetsuya-sugiyama",email:"tsugiyama@poh.osaka-med.ac.jp",position:null,institution:null},{id:"87021",title:"Dr.",name:"Maho",middleName:null,surname:"Shibata",fullName:"Maho Shibata",slug:"maho-shibata",email:"mahosaru@iris.eonet.ne.jp",position:null,institution:{name:"Osaka Medical College",institutionURL:null,country:{name:"Japan"}}},{id:"87022",title:"Dr.",name:"Shota",middleName:null,surname:"Kojima",fullName:"Shota Kojima",slug:"shota-kojima",email:"shota@poh.osaka-med.ac.jp",position:null,institution:{name:"Osaka Medical College",institutionURL:null,country:{name:"Japan"}}},{id:"87023",title:"Prof.",name:"Tsunehiko",middleName:null,surname:"Ikeda",fullName:"Tsunehiko Ikeda",slug:"tsunehiko-ikeda",email:"tikeda@poh.osaka-med.ac.jp",position:null,institution:{name:"Osaka Medical College",institutionURL:null,country:{name:"Japan"}}}],sections:[{id:"sec_1",title:"1. Introduction",level:"1"},{id:"sec_2",title:"2. Clinical studies of ONH blood flow in glaucoma",level:"1"},{id:"sec_2_2",title:"2.1. Association of ONH blood flow with stages of glaucoma (Clinical study 1)",level:"2"},{id:"sec_3_2",title:"2.2. ONH blood flow and progression of glaucoma (Clinical study 2)",level:"2"},{id:"sec_4_2",title:"2.3. Changes in ONH blood flow induced by PG derivatives (Clinical study 3)",level:"2"},{id:"sec_5_2",title:"2.4. Changes in ONH blood flow induced by beta blockers (Clinical study 4)",level:"2"},{id:"sec_6_2",title:"2.5. Discussions ofclinical studies 1- 4",level:"2"},{id:"sec_8",title:"3. Conclusion",level:"1"}],chapterReferences:[{id:"B1",body:'\n\t\t\t\t\n\t\t\t\t\t\n\t\t\t\t\t\t\n\t\t\t\t\t\t\tAnderson\n\t\t\t\t\t\t\tD. R. .\n\t\t\t\t\t\t\n\t\t\t\t\t\t\n\t\t\t\t\t\t\tPattela\n\t\t\t\t\t\t\tV. M.\n\t\t\t\t\t\t\n\t\t\t\t\t\n\t\t\t\t\t1999In: Automatic Static Perimetry (2nd edition), 121\n\t\t\t\t\t190Mosby, St. Louis.\n\t\t\t'},{id:"B2",body:'\n\t\t\t\t\n\t\t\t\t\t\n\t\t\t\t\t\t\n\t\t\t\t\t\t\tAraie\n\t\t\t\t\t\t\tM.\n\t\t\t\t\t\t\n\t\t\t\t\t\t\n\t\t\t\t\t\t\tSekine\n\t\t\t\t\t\t\tM.\n\t\t\t\t\t\t\n\t\t\t\t\t\t\n\t\t\t\t\t\t\tSuzuki\n\t\t\t\t\t\t\tY. .\n\t\t\t\t\t\t\n\t\t\t\t\t\t\n\t\t\t\t\t\t\tKoseki\n\t\t\t\t\t\t\tN.\n\t\t\t\t\t\t\n\t\t\t\t\t\n\t\t\t\t\t1994Factors contributing to the progression of visual field damage in eyes with normal-tension glaucoma. Ophthalmology 101, 8, 1440\n\t\t\t\t\t1444\n\t\t\t\t\n\t\t\t'},{id:"B3",body:'\n\t\t\t\t\n\t\t\t\t\t\n\t\t\t\t\t\t\n\t\t\t\t\t\t\tAraie\n\t\t\t\t\t\t\tM. .\n\t\t\t\t\t\t\n\t\t\t\t\t\t\n\t\t\t\t\t\t\tMayama\n\t\t\t\t\t\t\tC.\n\t\t\t\t\t\t\n\t\t\t\t\t\n\t\t\t\t\t2011Use of calcium channel blockers for glaucoma.ProgRetin Eye Res 30, 1, 54\n\t\t\t\t\t71\n\t\t\t\t\n\t\t\t'},{id:"B4",body:'\n\t\t\t\t\n\t\t\t\t\t\n\t\t\t\t\t\t\n\t\t\t\t\t\t\tBengtsson\n\t\t\t\t\t\t\tB.\n\t\t\t\t\t\t\n\t\t\t\t\t\t\n\t\t\t\t\t\t\tLeske\n\t\t\t\t\t\t\tM. C.\n\t\t\t\t\t\t\n\t\t\t\t\t\t\n\t\t\t\t\t\t\tYang\n\t\t\t\t\t\t\tZ. .\n\t\t\t\t\t\t\n\t\t\t\t\t\t\n\t\t\t\t\t\t\tHeijl\n\t\t\t\t\t\t\tA.\n\t\t\t\t\t\t\n\t\t\t\t\t\t\n\t\t\t\t\t\t\tGroup\n\t\t\t\t\t\t\tE. M. G. T.\n\t\t\t\t\t\t\n\t\t\t\t\t\n\t\t\t\t\t2008Disc hemorrhages and treatment in the early manifest glaucoma trial. Ophthalmology 115, 11, 2044\n\t\t\t\t\t2048\n\t\t\t\t\n\t\t\t'},{id:"B5",body:'\n\t\t\t\t\n\t\t\t\t\t\n\t\t\t\t\t\t\n\t\t\t\t\t\t\tBonomi\n\t\t\t\t\t\t\tL.\n\t\t\t\t\t\t\n\t\t\t\t\t\t\n\t\t\t\t\t\t\tMarchini\n\t\t\t\t\t\t\tG.\n\t\t\t\t\t\t\n\t\t\t\t\t\t\n\t\t\t\t\t\t\tMarraffa\n\t\t\t\t\t\t\tM.\n\t\t\t\t\t\t\n\t\t\t\t\t\t\n\t\t\t\t\t\t\tBernardi\n\t\t\t\t\t\t\tP.\n\t\t\t\t\t\t\n\t\t\t\t\t\t\n\t\t\t\t\t\t\tMorbio\n\t\t\t\t\t\t\tR. .\n\t\t\t\t\t\t\n\t\t\t\t\t\t\n\t\t\t\t\t\t\tVarotto\n\t\t\t\t\t\t\tA.\n\t\t\t\t\t\t\n\t\t\t\t\t\n\t\t\t\t\t2000Vascular risk factors for primary open angle glaucoma: the Egna-Neumarkt Study. Ophthalmology 107, 7, 1287\n\t\t\t\t\t1293\n\t\t\t\t\n\t\t\t'},{id:"B6",body:'\n\t\t\t\t\n\t\t\t\t\t\n\t\t\t\t\t\t\n\t\t\t\t\t\t\tChung\n\t\t\t\t\t\t\tH. S.\n\t\t\t\t\t\t\n\t\t\t\t\t\t\n\t\t\t\t\t\t\tHarris\n\t\t\t\t\t\t\tA.\n\t\t\t\t\t\t\n\t\t\t\t\t\t\n\t\t\t\t\t\t\tEvans\n\t\t\t\t\t\t\tD. W.\n\t\t\t\t\t\t\n\t\t\t\t\t\t\n\t\t\t\t\t\t\tKagemann\n\t\t\t\t\t\t\tL.\n\t\t\t\t\t\t\n\t\t\t\t\t\t\n\t\t\t\t\t\t\tGarzozi\n\t\t\t\t\t\t\tH. J.\n\t\t\t\t\t\t\n\t\t\t\t\t\t\n\t\t\t\t\t\t\tMartin\n\t\t\t\t\t\t\tB.\n\t\t\t\t\t\t\n\t\t\t\t\t\n\t\t\t\t\t1999Vascular aspects in the pathophysiology of glaucomatous optic neuropathy. SurvOphthalmol 43, Suppl 1, S43\n\t\t\t\t\tS50\n\t\t\t\t\n\t\t\t'},{id:"B7",body:'\n\t\t\t\t\n\t\t\t\t\t\n\t\t\t\t\t\t\n\t\t\t\t\t\t\tClaridge\n\t\t\t\t\t\t\tK. G.\n\t\t\t\t\t\t\n\t\t\t\t\t\t\n\t\t\t\t\t\t\tSmith\n\t\t\t\t\t\t\tS. E.\n\t\t\t\t\t\t\n\t\t\t\t\t\n\t\t\t\t\t1994Diurnal variation in pulsatile ocular blood flow in normal and glaucomatous eyes.SurvOphthalmol38, Suppl, S198\n\t\t\t\t\tS205\n\t\t\t\t\n\t\t\t'},{id:"B8",body:'\n\t\t\t\t\n\t\t\t\t\t\n\t\t\t\t\t\t\n\t\t\t\t\t\t\tDaugeliene\n\t\t\t\t\t\t\tL.\n\t\t\t\t\t\t\n\t\t\t\t\t\t\n\t\t\t\t\t\t\tYamamoto\n\t\t\t\t\t\t\tT.\n\t\t\t\t\t\t\n\t\t\t\t\t\t\n\t\t\t\t\t\t\tKitazawa\n\t\t\t\t\t\t\tY.\n\t\t\t\t\t\t\n\t\t\t\t\t\n\t\t\t\t\t1999Risk factors for visual field damage progression in normal-tension glaucoma eyes.Graefes Arch ClinExpOphthalmol237, 2, 105\n\t\t\t\t\t108\n\t\t\t\t\n\t\t\t'},{id:"B9",body:'\n\t\t\t\t\n\t\t\t\t\t\n\t\t\t\t\t\t\n\t\t\t\t\t\t\tFlammer\n\t\t\t\t\t\t\tJ. .\n\t\t\t\t\t\t\n\t\t\t\t\t\t\n\t\t\t\t\t\t\tMozaffarieh\n\t\t\t\t\t\t\tM.\n\t\t\t\t\t\t\n\t\t\t\t\t\n\t\t\t\t\t2007What is the present pathogenetic concept of glaucomatous optic neuropathy? SurvOphthalmol 52, Suppl 2, S162\n\t\t\t\t\tS173\n\t\t\t\t\n\t\t\t'},{id:"B10",body:'\n\t\t\t\t\n\t\t\t\t\t\n\t\t\t\t\t\t\n\t\t\t\t\t\t\tFuchsjäger-Mayrl\n\t\t\t\t\t\t\tG.\n\t\t\t\t\t\t\n\t\t\t\t\t\t\n\t\t\t\t\t\t\tWally\n\t\t\t\t\t\t\tB.\n\t\t\t\t\t\t\n\t\t\t\t\t\t\n\t\t\t\t\t\t\tRainer\n\t\t\t\t\t\t\tG.\n\t\t\t\t\t\t\n\t\t\t\t\t\t\n\t\t\t\t\t\t\tBuehl\n\t\t\t\t\t\t\tW.\n\t\t\t\t\t\t\n\t\t\t\t\t\t\n\t\t\t\t\t\t\tAggermann\n\t\t\t\t\t\t\tT.\n\t\t\t\t\t\t\n\t\t\t\t\t\t\n\t\t\t\t\t\t\tKolodjaschna\n\t\t\t\t\t\t\tJ.\n\t\t\t\t\t\t\n\t\t\t\t\t\t\n\t\t\t\t\t\t\tWeigert\n\t\t\t\t\t\t\tG.\n\t\t\t\t\t\t\n\t\t\t\t\t\t\n\t\t\t\t\t\t\tPolska\n\t\t\t\t\t\t\tE.\n\t\t\t\t\t\t\n\t\t\t\t\t\t\n\t\t\t\t\t\t\tEichler\n\t\t\t\t\t\t\tH. G.\n\t\t\t\t\t\t\n\t\t\t\t\t\t\n\t\t\t\t\t\t\tVass\n\t\t\t\t\t\t\tC. .\n\t\t\t\t\t\t\n\t\t\t\t\t\t\n\t\t\t\t\t\t\tSchmetterer\n\t\t\t\t\t\t\tL.\n\t\t\t\t\t\t\n\t\t\t\t\t\n\t\t\t\t\t2005Effect of dorzolamide and timolol on ocular blood flow in patients with primary open angle glaucoma and ocular hypertension. Br J Ophthalmol 89, 10, 1293\n\t\t\t\t\t1297\n\t\t\t\t\n\t\t\t'},{id:"B11",body:'\n\t\t\t\t\n\t\t\t\t\t\n\t\t\t\t\t\t\n\t\t\t\t\t\t\tGherghel\n\t\t\t\t\t\t\tD.\n\t\t\t\t\t\t\n\t\t\t\t\t\t\n\t\t\t\t\t\t\tHosking\n\t\t\t\t\t\t\tS. L.\n\t\t\t\t\t\t\n\t\t\t\t\t\t\n\t\t\t\t\t\t\tCunliffe\n\t\t\t\t\t\t\tI. A.\n\t\t\t\t\t\t\n\t\t\t\t\t\t\n\t\t\t\t\t\t\tArmstrong\n\t\t\t\t\t\t\tR. A.\n\t\t\t\t\t\t\n\t\t\t\t\t\n\t\t\t\t\t2008First-line therapy with latanoprost 0.005% results in improved ocular circulation in newly diagnosed primary open-angle glaucoma patients: a prospective, 6-month, open-label study. Eye (Lond) 22, 3, 363\n\t\t\t\t\t369\n\t\t\t\t\n\t\t\t'},{id:"B12",body:'\n\t\t\t\t\n\t\t\t\t\t\n\t\t\t\t\t\t\n\t\t\t\t\t\t\tHaefliger\n\t\t\t\t\t\t\tI. O.\n\t\t\t\t\t\t\n\t\t\t\t\t\t\n\t\t\t\t\t\t\tLietz\n\t\t\t\t\t\t\tA.\n\t\t\t\t\t\t\n\t\t\t\t\t\t\n\t\t\t\t\t\t\tGriesser\n\t\t\t\t\t\t\tS. M.\n\t\t\t\t\t\t\n\t\t\t\t\t\t\n\t\t\t\t\t\t\tUlrich\n\t\t\t\t\t\t\tA.\n\t\t\t\t\t\t\n\t\t\t\t\t\t\n\t\t\t\t\t\t\tSchötzau\n\t\t\t\t\t\t\tA.\n\t\t\t\t\t\t\n\t\t\t\t\t\t\n\t\t\t\t\t\t\tHendrickson\n\t\t\t\t\t\t\tP. .\n\t\t\t\t\t\t\n\t\t\t\t\t\t\n\t\t\t\t\t\t\tFlammer\n\t\t\t\t\t\t\tJ.\n\t\t\t\t\t\t\n\t\t\t\t\t\n\t\t\t\t\t1999Modulation of Heidelberg Retinal Flowmeter parameter flow at the papilla of healthy subjects: effect of carbogen, oxygen, high intraocular pressure, and beta-blockers.SurvOphthalmol 43, Suppl 1, S59\n\t\t\t\t\tS65\n\t\t\t\t\n\t\t\t'},{id:"B13",body:'\n\t\t\t\t\n\t\t\t\t\t\n\t\t\t\t\t\t\n\t\t\t\t\t\t\tHayreh\n\t\t\t\t\t\t\tS. S.\n\t\t\t\t\t\t\n\t\t\t\t\t\n\t\t\t\t\t1997Evaluation of optic nerve head circulation: Review of the methods used. J Glaucoma6, 5, 319\n\t\t\t\t\t330\n\t\t\t\t\n\t\t\t'},{id:"B14",body:'\n\t\t\t\t\n\t\t\t\t\t\n\t\t\t\t\t\t\n\t\t\t\t\t\t\tHulsman\n\t\t\t\t\t\t\tC. A.\n\t\t\t\t\t\t\n\t\t\t\t\t\t\n\t\t\t\t\t\t\tVingerling\n\t\t\t\t\t\t\tJ. R.\n\t\t\t\t\t\t\n\t\t\t\t\t\t\n\t\t\t\t\t\t\tHofman\n\t\t\t\t\t\t\tA.\n\t\t\t\t\t\t\n\t\t\t\t\t\t\n\t\t\t\t\t\t\tWitteman\n\t\t\t\t\t\t\tJ. C.\n\t\t\t\t\t\t\n\t\t\t\t\t\t\n\t\t\t\t\t\t\t&de\n\t\t\t\t\t\t\tJong. P. T.\n\t\t\t\t\t\t\n\t\t\t\t\t\n\t\t\t\t\t2007Blood pressure, arterial stiffness, and open-angle glaucoma: the Rotterdam study. Arch Ophthalmol 125, 6, 805\n\t\t\t\t\t812\n\t\t\t\t\n\t\t\t'},{id:"B15",body:'\n\t\t\t\t\n\t\t\t\t\t\n\t\t\t\t\t\t\n\t\t\t\t\t\t\tIester\n\t\t\t\t\t\t\tM.\n\t\t\t\t\t\t\n\t\t\t\t\t\t\n\t\t\t\t\t\t\tAltieri\n\t\t\t\t\t\t\tM.\n\t\t\t\t\t\t\n\t\t\t\t\t\t\n\t\t\t\t\t\t\tMichelson\n\t\t\t\t\t\t\tG.\n\t\t\t\t\t\t\n\t\t\t\t\t\t\n\t\t\t\t\t\t\tVittone\n\t\t\t\t\t\t\tP.\n\t\t\t\t\t\t\n\t\t\t\t\t\t\n\t\t\t\t\t\t\tTraverso\n\t\t\t\t\t\t\tC. E.\n\t\t\t\t\t\t\n\t\t\t\t\t\t\n\t\t\t\t\t\t\tCalabria\n\t\t\t\t\t\t\tG.\n\t\t\t\t\t\t\n\t\t\t\t\t\n\t\t\t\t\t2004Retinal peripapillary blood flow before and after topical brinzolamide. Ophthalmologica 218, 6, 390\n\t\t\t\t\t396\n\t\t\t\t\n\t\t\t'},{id:"B16",body:'\n\t\t\t\t\n\t\t\t\t\t\n\t\t\t\t\t\t\n\t\t\t\t\t\t\tIshii\n\t\t\t\t\t\t\tK.\n\t\t\t\t\t\t\n\t\t\t\t\t\t\n\t\t\t\t\t\t\tTomidokoro\n\t\t\t\t\t\t\tA.\n\t\t\t\t\t\t\n\t\t\t\t\t\t\n\t\t\t\t\t\t\tNagahara\n\t\t\t\t\t\t\tM.\n\t\t\t\t\t\t\n\t\t\t\t\t\t\n\t\t\t\t\t\t\tTamaki\n\t\t\t\t\t\t\tY.\n\t\t\t\t\t\t\n\t\t\t\t\t\t\n\t\t\t\t\t\t\tKanno\n\t\t\t\t\t\t\tM.\n\t\t\t\t\t\t\n\t\t\t\t\t\t\n\t\t\t\t\t\t\tFukaya\n\t\t\t\t\t\t\tY. .\n\t\t\t\t\t\t\n\t\t\t\t\t\t\n\t\t\t\t\t\t\tAraie\n\t\t\t\t\t\t\tM.\n\t\t\t\t\t\t\n\t\t\t\t\t\n\t\t\t\t\t2001Effects of topical latanoprost on optic nerve head circulation in rabbits, monkeys, and humans. Invest Ophthalmol Vis Sci 42, 12, 2957\n\t\t\t\t\t2963\n\t\t\t\t\n\t\t\t'},{id:"B17",body:'\n\t\t\t\t\n\t\t\t\t\t\n\t\t\t\t\t\t\n\t\t\t\t\t\t\tKonishi\n\t\t\t\t\t\t\tN.\n\t\t\t\t\t\t\n\t\t\t\t\t\t\n\t\t\t\t\t\t\tTokimoto\n\t\t\t\t\t\t\tY.\n\t\t\t\t\t\t\n\t\t\t\t\t\t\n\t\t\t\t\t\t\tKohra\n\t\t\t\t\t\t\tK. .\n\t\t\t\t\t\t\n\t\t\t\t\t\t\n\t\t\t\t\t\t\tFujii\n\t\t\t\t\t\t\tH.\n\t\t\t\t\t\t\n\t\t\t\t\t\n\t\t\t\t\t2002New laser speckle flowgraphy system using CCD camera. Opt Rev9, 163\n\t\t\t\t\t169\n\t\t\t\t\n\t\t\t'},{id:"B18",body:'\n\t\t\t\t\n\t\t\t\t\t\n\t\t\t\t\t\t\n\t\t\t\t\t\t\tKoseki\n\t\t\t\t\t\t\tN.\n\t\t\t\t\t\t\n\t\t\t\t\t\t\n\t\t\t\t\t\t\tAraie\n\t\t\t\t\t\t\tM.\n\t\t\t\t\t\t\n\t\t\t\t\t\t\n\t\t\t\t\t\t\tTomidokoro\n\t\t\t\t\t\t\tA.\n\t\t\t\t\t\t\n\t\t\t\t\t\t\n\t\t\t\t\t\t\tNagahara\n\t\t\t\t\t\t\tM.\n\t\t\t\t\t\t\n\t\t\t\t\t\t\n\t\t\t\t\t\t\tHasegawa\n\t\t\t\t\t\t\tT.\n\t\t\t\t\t\t\n\t\t\t\t\t\t\n\t\t\t\t\t\t\tTamaki\n\t\t\t\t\t\t\tY.\n\t\t\t\t\t\t\n\t\t\t\t\t\t\n\t\t\t\t\t\t\tYamamoto\n\t\t\t\t\t\t\tS.\n\t\t\t\t\t\t\n\t\t\t\t\t\n\t\t\t\t\t2008A placebo-controlled 3-year study of a calcium blocker on visual field and ocular circulation in glaucoma with low-normal pressure. Ophthalmology115, 11, 2049\n\t\t\t\t\t2057\n\t\t\t\t\n\t\t\t'},{id:"B19",body:'\n\t\t\t\t\n\t\t\t\t\t\n\t\t\t\t\t\t\n\t\t\t\t\t\t\tLeske\n\t\t\t\t\t\t\tM. C.\n\t\t\t\t\t\t\n\t\t\t\t\t\t\n\t\t\t\t\t\t\tWu\n\t\t\t\t\t\t\tS. Y.\n\t\t\t\t\t\t\n\t\t\t\t\t\t\n\t\t\t\t\t\t\tNemesure\n\t\t\t\t\t\t\tB. .\n\t\t\t\t\t\t\n\t\t\t\t\t\t\n\t\t\t\t\t\t\tHennis\n\t\t\t\t\t\t\tA.\n\t\t\t\t\t\t\n\t\t\t\t\t\n\t\t\t\t\t2002Incident open-angle glaucoma and blood pressure. Arch Ophthalmol 120, 7, 954\n\t\t\t\t\t959\n\t\t\t\t\n\t\t\t'},{id:"B20",body:'\n\t\t\t\t\n\t\t\t\t\t\n\t\t\t\t\t\t\n\t\t\t\t\t\t\tLeske\n\t\t\t\t\t\t\tM. C.\n\t\t\t\t\t\t\n\t\t\t\t\t\t\n\t\t\t\t\t\t\tHeijl\n\t\t\t\t\t\t\tA.\n\t\t\t\t\t\t\n\t\t\t\t\t\t\n\t\t\t\t\t\t\tHussein\n\t\t\t\t\t\t\tM.\n\t\t\t\t\t\t\n\t\t\t\t\t\t\n\t\t\t\t\t\t\tBengtsson\n\t\t\t\t\t\t\tB.\n\t\t\t\t\t\t\n\t\t\t\t\t\t\n\t\t\t\t\t\t\tHyman\n\t\t\t\t\t\t\tL. .\n\t\t\t\t\t\t\n\t\t\t\t\t\t\n\t\t\t\t\t\t\tKomaroff\n\t\t\t\t\t\t\tE.\n\t\t\t\t\t\t\n\t\t\t\t\t\n\t\t\t\t\t2003Early Manifest Glaucoma Trial Group. Factors for glaucoma progression and the effect of treatment: the early manifest glaucoma trial. Arch Ophthalmol 121, 1, 48\n\t\t\t\t\t56\n\t\t\t\t\n\t\t\t'},{id:"B21",body:'\n\t\t\t\t\n\t\t\t\t\t\n\t\t\t\t\t\t\n\t\t\t\t\t\t\tLübeck\n\t\t\t\t\t\t\tP.\n\t\t\t\t\t\t\n\t\t\t\t\t\t\n\t\t\t\t\t\t\tOrgül\n\t\t\t\t\t\t\tS.\n\t\t\t\t\t\t\n\t\t\t\t\t\t\n\t\t\t\t\t\t\tGugleta\n\t\t\t\t\t\t\tK.\n\t\t\t\t\t\t\n\t\t\t\t\t\t\n\t\t\t\t\t\t\tGherghel\n\t\t\t\t\t\t\tD.\n\t\t\t\t\t\t\n\t\t\t\t\t\t\n\t\t\t\t\t\t\tGekkieva\n\t\t\t\t\t\t\tM. .\n\t\t\t\t\t\t\n\t\t\t\t\t\t\n\t\t\t\t\t\t\tFlammer\n\t\t\t\t\t\t\tJ.\n\t\t\t\t\t\t\n\t\t\t\t\t\n\t\t\t\t\t2001Effect of timolol on anterior optic nerve blood flow in patients with primary open-angle glaucoma as assessed by the Heidelberg retina flowmeter. J Glaucoma. 10, 1, 13\n\t\t\t\t\t17\n\t\t\t\t\n\t\t\t'},{id:"B22",body:'\n\t\t\t\t\n\t\t\t\t\t\n\t\t\t\t\t\t\n\t\t\t\t\t\t\tMakimoto\n\t\t\t\t\t\t\tY.\n\t\t\t\t\t\t\n\t\t\t\t\t\t\n\t\t\t\t\t\t\tSugiyama\n\t\t\t\t\t\t\tT.\n\t\t\t\t\t\t\n\t\t\t\t\t\t\n\t\t\t\t\t\t\tKojima\n\t\t\t\t\t\t\tS.\n\t\t\t\t\t\t\n\t\t\t\t\t\t\n\t\t\t\t\t\t\tAzuma\n\t\t\t\t\t\t\tI.\n\t\t\t\t\t\t\n\t\t\t\t\t\n\t\t\t\t\t2002Long-term effect of topically applied isopropyl unoprostone on microcirculation in the human ocular fundus. Jpn J Ophthalmol46, 1, 31\n\t\t\t\t\t35\n\t\t\t\t\n\t\t\t'},{id:"B23",body:'\n\t\t\t\t\n\t\t\t\t\t\n\t\t\t\t\t\t\n\t\t\t\t\t\t\tMizuno\n\t\t\t\t\t\t\tK.\n\t\t\t\t\t\t\n\t\t\t\t\t\t\n\t\t\t\t\t\t\tKoide\n\t\t\t\t\t\t\tT.\n\t\t\t\t\t\t\n\t\t\t\t\t\t\n\t\t\t\t\t\t\tSaito\n\t\t\t\t\t\t\tN.\n\t\t\t\t\t\t\n\t\t\t\t\t\t\n\t\t\t\t\t\t\tFujii\n\t\t\t\t\t\t\tM.\n\t\t\t\t\t\t\n\t\t\t\t\t\t\n\t\t\t\t\t\t\tNagahara\n\t\t\t\t\t\t\tM.\n\t\t\t\t\t\t\n\t\t\t\t\t\t\n\t\t\t\t\t\t\tTomidokoro\n\t\t\t\t\t\t\tA.\n\t\t\t\t\t\t\n\t\t\t\t\t\t\n\t\t\t\t\t\t\tTamaki\n\t\t\t\t\t\t\tY. .\n\t\t\t\t\t\t\n\t\t\t\t\t\t\n\t\t\t\t\t\t\tAraie\n\t\t\t\t\t\t\tM.\n\t\t\t\t\t\t\n\t\t\t\t\t\n\t\t\t\t\t2002Topical nipradilol: effects on optic nerve head circulation in humans and periocular distribution in monkeys. Invest Ophthalmol Vis Sci43, 10, 3243\n\t\t\t\t\t3250\n\t\t\t\t\n\t\t\t'},{id:"B24",body:'\n\t\t\t\t\n\t\t\t\t\t\n\t\t\t\t\t\t\n\t\t\t\t\t\t\tNagahara\n\t\t\t\t\t\t\tM.\n\t\t\t\t\t\t\n\t\t\t\t\t\t\n\t\t\t\t\t\t\tTamaki\n\t\t\t\t\t\t\tY.\n\t\t\t\t\t\t\n\t\t\t\t\t\t\n\t\t\t\t\t\t\tAraie\n\t\t\t\t\t\t\tM. .\n\t\t\t\t\t\t\n\t\t\t\t\t\t\n\t\t\t\t\t\t\tUmeyama\n\t\t\t\t\t\t\tT.\n\t\t\t\t\t\t\n\t\t\t\t\t\n\t\t\t\t\t2001The acute effects of stellate ganglion block on circulation in human ocular fundus. ActaOphthalmolScand 79, 1, 45\n\t\t\t\t\t48\n\t\t\t\t\n\t\t\t'},{id:"B25",body:'\n\t\t\t\t\n\t\t\t\t\t\n\t\t\t\t\t\t\n\t\t\t\t\t\t\tNagaoka\n\t\t\t\t\t\t\tT.\n\t\t\t\t\t\t\n\t\t\t\t\t\t\n\t\t\t\t\t\t\tHein\n\t\t\t\t\t\t\tT. W.\n\t\t\t\t\t\t\n\t\t\t\t\t\t\n\t\t\t\t\t\t\tYoshida\n\t\t\t\t\t\t\tA. .\n\t\t\t\t\t\t\n\t\t\t\t\t\t\n\t\t\t\t\t\t\tKuo\n\t\t\t\t\t\t\tL.\n\t\t\t\t\t\t\n\t\t\t\t\t\n\t\t\t\t\t2007Simvastatin elicits dilation of isolated porcine retinal arterioles: role of nitric oxide and mevalonate-rho kinase pathways.Invest Ophthalmol Vis Sci 48, 2, 825\n\t\t\t\t\t832\n\t\t\t\t\n\t\t\t'},{id:"B26",body:'\n\t\t\t\t\n\t\t\t\t\t\n\t\t\t\t\t\t\n\t\t\t\t\t\t\tNetland\n\t\t\t\t\t\t\tP. A.\n\t\t\t\t\t\t\n\t\t\t\t\t\t\n\t\t\t\t\t\t\tSchwartz\n\t\t\t\t\t\t\tB.\n\t\t\t\t\t\t\n\t\t\t\t\t\t\n\t\t\t\t\t\t\tFeke\n\t\t\t\t\t\t\tG. T.\n\t\t\t\t\t\t\n\t\t\t\t\t\t\n\t\t\t\t\t\t\tTakamoto\n\t\t\t\t\t\t\tT.\n\t\t\t\t\t\t\n\t\t\t\t\t\t\n\t\t\t\t\t\t\tKonno\n\t\t\t\t\t\t\tS. .\n\t\t\t\t\t\t\n\t\t\t\t\t\t\n\t\t\t\t\t\t\tGoger\n\t\t\t\t\t\t\tD. G.\n\t\t\t\t\t\t\n\t\t\t\t\t\n\t\t\t\t\t1999Diversity of response of optic nerve head circulation to timolol maleate in gel-forming solution.J Glaucoma 8, 3, 164\n\t\t\t\t\t171\n\t\t\t\t\n\t\t\t'},{id:"B27",body:'\n\t\t\t\t\n\t\t\t\t\t\n\t\t\t\t\t\t\n\t\t\t\t\t\t\tNicolela\n\t\t\t\t\t\t\tM. T.\n\t\t\t\t\t\t\n\t\t\t\t\t\n\t\t\t\t\t2008Clinical clues of vascular dysregulation and its association with glaucoma. Can J Ophthalmol 43, 3, 337\n\t\t\t\t\t341\n\t\t\t\t\n\t\t\t'},{id:"B28",body:'\n\t\t\t\t\n\t\t\t\t\t\n\t\t\t\t\t\t\n\t\t\t\t\t\t\tOkuno\n\t\t\t\t\t\t\tT.\n\t\t\t\t\t\t\n\t\t\t\t\t\t\n\t\t\t\t\t\t\tSugiyama\n\t\t\t\t\t\t\tT.\n\t\t\t\t\t\t\n\t\t\t\t\t\t\n\t\t\t\t\t\t\tKojima\n\t\t\t\t\t\t\tS.\n\t\t\t\t\t\t\n\t\t\t\t\t\t\n\t\t\t\t\t\t\tNakajima\n\t\t\t\t\t\t\tM.\n\t\t\t\t\t\t\n\t\t\t\t\t\t\n\t\t\t\t\t\t\tIkeda\n\t\t\t\t\t\t\tT.\n\t\t\t\t\t\t\n\t\t\t\t\t\n\t\t\t\t\t2004Diurnal variation in microcirculation of ocular fundus and visual field change in normal-tension glaucoma. Eye (Lond) 18, 7, 697\n\t\t\t\t\t702\n\t\t\t\t\n\t\t\t'},{id:"B29",body:'\n\t\t\t\t\n\t\t\t\t\t\n\t\t\t\t\t\t\n\t\t\t\t\t\t\tOzkiris\n\t\t\t\t\t\t\tA.\n\t\t\t\t\t\t\n\t\t\t\t\t\t\n\t\t\t\t\t\t\tErkiliç\n\t\t\t\t\t\t\tK.\n\t\t\t\t\t\t\n\t\t\t\t\t\t\n\t\t\t\t\t\t\tKoç\n\t\t\t\t\t\t\tA. .\n\t\t\t\t\t\t\n\t\t\t\t\t\t\n\t\t\t\t\t\t\tMistik\n\t\t\t\t\t\t\tS.\n\t\t\t\t\t\t\n\t\t\t\t\t\n\t\t\t\t\t2007Effect of atorvastatin on ocular blood flow velocities in patients with diabetic retinopathy. Br J Ophthalmol 91, 1, 69\n\t\t\t\t\t73\n\t\t\t\t\n\t\t\t'},{id:"B30",body:'\n\t\t\t\t\n\t\t\t\t\t\n\t\t\t\t\t\t\n\t\t\t\t\t\t\tPemp\n\t\t\t\t\t\t\tB.\n\t\t\t\t\t\t\n\t\t\t\t\t\t\n\t\t\t\t\t\t\tGeorgopoulos\n\t\t\t\t\t\t\tM.\n\t\t\t\t\t\t\n\t\t\t\t\t\t\n\t\t\t\t\t\t\tVass\n\t\t\t\t\t\t\tC.\n\t\t\t\t\t\t\n\t\t\t\t\t\t\n\t\t\t\t\t\t\tFuchsjäger-Mayrl\n\t\t\t\t\t\t\tG.\n\t\t\t\t\t\t\n\t\t\t\t\t\t\n\t\t\t\t\t\t\tLuksch\n\t\t\t\t\t\t\tA.\n\t\t\t\t\t\t\n\t\t\t\t\t\t\n\t\t\t\t\t\t\tRainer\n\t\t\t\t\t\t\tG. .\n\t\t\t\t\t\t\n\t\t\t\t\t\t\n\t\t\t\t\t\t\tSchmetterer\n\t\t\t\t\t\t\tL.\n\t\t\t\t\t\t\n\t\t\t\t\t\n\t\t\t\t\t2009Diurnal fluctuation of ocular blood flow parameters in patients with primary open-angle glaucoma and healthy subjects. Br J Ophthalmol 93, 4, 486\n\t\t\t\t\t491\n\t\t\t\t\n\t\t\t'},{id:"B31",body:'\n\t\t\t\t\n\t\t\t\t\t\n\t\t\t\t\t\t\n\t\t\t\t\t\t\tPetrig\n\t\t\t\t\t\t\tB. L.\n\t\t\t\t\t\t\n\t\t\t\t\t\t\n\t\t\t\t\t\t\tRiva\n\t\t\t\t\t\t\tC. E. .\n\t\t\t\t\t\t\n\t\t\t\t\t\t\n\t\t\t\t\t\t\tHayreh\n\t\t\t\t\t\t\tS. S.\n\t\t\t\t\t\t\n\t\t\t\t\t\n\t\t\t\t\t1999Laser Doppler flowmetry and optic nerve head blood flow. AmJ Ophthalmol127, 4, 413\n\t\t\t\t\t425\n\t\t\t\t\n\t\t\t'},{id:"B32",body:'\n\t\t\t\t\n\t\t\t\t\t\n\t\t\t\t\t\t\n\t\t\t\t\t\t\tPillunat\n\t\t\t\t\t\t\tL. E.\n\t\t\t\t\t\t\n\t\t\t\t\t\t\n\t\t\t\t\t\t\tBöhm\n\t\t\t\t\t\t\tA. G.\n\t\t\t\t\t\t\n\t\t\t\t\t\t\n\t\t\t\t\t\t\tKöller\n\t\t\t\t\t\t\tA. U.\n\t\t\t\t\t\t\n\t\t\t\t\t\t\n\t\t\t\t\t\t\tSchmidt\n\t\t\t\t\t\t\tK. G.\n\t\t\t\t\t\t\n\t\t\t\t\t\t\n\t\t\t\t\t\t\tKlemm\n\t\t\t\t\t\t\tM.\n\t\t\t\t\t\t\n\t\t\t\t\t\t\n\t\t\t\t\t\t\tRichard\n\t\t\t\t\t\t\tG.\n\t\t\t\t\t\t\n\t\t\t\t\t\n\t\t\t\t\t1999Effect of topical dorzolamide on optic nerve head blood flow. Graefes Arch ClinExpOphthalmol 237, 6, 495\n\t\t\t\t\t500\n\t\t\t\t\n\t\t\t'},{id:"B33",body:'\n\t\t\t\t\n\t\t\t\t\t\n\t\t\t\t\t\t\n\t\t\t\t\t\t\tPolak\n\t\t\t\t\t\t\tK.\n\t\t\t\t\t\t\n\t\t\t\t\t\t\n\t\t\t\t\t\t\tLuksch\n\t\t\t\t\t\t\tA.\n\t\t\t\t\t\t\n\t\t\t\t\t\t\n\t\t\t\t\t\t\tBerisha\n\t\t\t\t\t\t\tF.\n\t\t\t\t\t\t\n\t\t\t\t\t\t\n\t\t\t\t\t\t\tFuchsjaeger-Mayrl\n\t\t\t\t\t\t\tG.\n\t\t\t\t\t\t\n\t\t\t\t\t\t\n\t\t\t\t\t\t\tDallinger\n\t\t\t\t\t\t\tS. .\n\t\t\t\t\t\t\n\t\t\t\t\t\t\n\t\t\t\t\t\t\tSchmetterer\n\t\t\t\t\t\t\tL.\n\t\t\t\t\t\t\n\t\t\t\t\t\n\t\t\t\t\t2007Altered nitric oxide system in patients with open-angle glaucoma. Arch Ophthalmol 125, 4, 494\n\t\t\t\t\t498\n\t\t\t\t\n\t\t\t'},{id:"B34",body:'\n\t\t\t\t\n\t\t\t\t\t\n\t\t\t\t\t\t\n\t\t\t\t\t\t\tPrata\n\t\t\t\t\t\t\tT. S.\n\t\t\t\t\t\t\n\t\t\t\t\t\t\n\t\t\t\t\t\t\tDe Moraes\n\t\t\t\t\t\t\tC. G.\n\t\t\t\t\t\t\n\t\t\t\t\t\t\n\t\t\t\t\t\t\tTeng\n\t\t\t\t\t\t\tC. C.\n\t\t\t\t\t\t\n\t\t\t\t\t\t\n\t\t\t\t\t\t\tTello\n\t\t\t\t\t\t\tC.\n\t\t\t\t\t\t\n\t\t\t\t\t\t\n\t\t\t\t\t\t\tRitch\n\t\t\t\t\t\t\tR. .\n\t\t\t\t\t\t\n\t\t\t\t\t\t\n\t\t\t\t\t\t\tLiebmann\n\t\t\t\t\t\t\tJ. M.\n\t\t\t\t\t\t\n\t\t\t\t\t\t\n\t\t\t\t\t\t\t(2010\n\t\t\t\t\t\t\t\n\t\t\t\t\t\t\n\t\t\t\t\t\n\t\t\t\t\t2010Factors affecting rates of visual field progression in glaucoma patients with optic disc hemorrhage. Ophthalmology 117, 1, 24\n\t\t\t\t\t29\n\t\t\t\t\n\t\t\t'},{id:"B35",body:'\n\t\t\t\t\n\t\t\t\t\t\n\t\t\t\t\t\t\n\t\t\t\t\t\t\tResch\n\t\t\t\t\t\t\tH.\n\t\t\t\t\t\t\n\t\t\t\t\t\t\n\t\t\t\t\t\t\tKarl\n\t\t\t\t\t\t\tK.\n\t\t\t\t\t\t\n\t\t\t\t\t\t\n\t\t\t\t\t\t\tWeigert\n\t\t\t\t\t\t\tG.\n\t\t\t\t\t\t\n\t\t\t\t\t\t\n\t\t\t\t\t\t\tWolzt\n\t\t\t\t\t\t\tM.\n\t\t\t\t\t\t\n\t\t\t\t\t\t\n\t\t\t\t\t\t\tHommer\n\t\t\t\t\t\t\tA.\n\t\t\t\t\t\t\n\t\t\t\t\t\t\n\t\t\t\t\t\t\tSchmetterer\n\t\t\t\t\t\t\tL. .\n\t\t\t\t\t\t\n\t\t\t\t\t\t\n\t\t\t\t\t\t\tGarhöfer\n\t\t\t\t\t\t\tG.\n\t\t\t\t\t\t\n\t\t\t\t\t\n\t\t\t\t\t2009Effect of dual endothelin receptor blockade on ocular blood flow in patients with glaucoma and healthy subjects. Invest Ophthalmol Vis Sci 50, 1, 358\n\t\t\t\t\t363\n\t\t\t\t\n\t\t\t'},{id:"B36",body:'\n\t\t\t\t\n\t\t\t\t\t\n\t\t\t\t\t\t\n\t\t\t\t\t\t\tRolle\n\t\t\t\t\t\t\tT.\n\t\t\t\t\t\t\n\t\t\t\t\t\t\n\t\t\t\t\t\t\tTofani\n\t\t\t\t\t\t\tF.\n\t\t\t\t\t\t\n\t\t\t\t\t\t\n\t\t\t\t\t\t\tBrogliatti\n\t\t\t\t\t\t\tB. .\n\t\t\t\t\t\t\n\t\t\t\t\t\t\n\t\t\t\t\t\t\tGrignolo\n\t\t\t\t\t\t\tF. M.\n\t\t\t\t\t\t\n\t\t\t\t\t\n\t\t\t\t\t2008The effects of dorzolamide 2% and dorzolamide/timolol fixed combination on retinal and optic nerve head blood flow in primary open-angle glaucoma patients. Eye(Lond) 22, 9, 1172\n\t\t\t\t\t1179\n\t\t\t\t\n\t\t\t'},{id:"B37",body:'\n\t\t\t\t\n\t\t\t\t\t\n\t\t\t\t\t\t\n\t\t\t\t\t\t\tRosenthal\n\t\t\t\t\t\t\tR.\n\t\t\t\t\t\t\n\t\t\t\t\t\t\n\t\t\t\t\t\t\tFromm\n\t\t\t\t\t\t\tM.\n\t\t\t\t\t\t\n\t\t\t\t\t\n\t\t\t\t\t2011Endothelin antagonism as an active principle for glaucoma therapy. Br J Pharmacol 162, 4, 806\n\t\t\t\t\t816\n\t\t\t\t\n\t\t\t'},{id:"B38",body:'\n\t\t\t\t\n\t\t\t\t\t\n\t\t\t\t\t\t\n\t\t\t\t\t\t\tSeong\n\t\t\t\t\t\t\tG. J.\n\t\t\t\t\t\t\n\t\t\t\t\t\t\n\t\t\t\t\t\t\tLee\n\t\t\t\t\t\t\tH. K.\n\t\t\t\t\t\t\n\t\t\t\t\t\t\n\t\t\t\t\t\t\tHong\n\t\t\t\t\t\t\tY. J.\n\t\t\t\t\t\t\n\t\t\t\t\t\n\t\t\t\t\t1999Effects of 0.005% latanoprost on optic nerve head and peripapillary retinal blood flow. Ophthalmologica 213, 6, 355\n\t\t\t\t\t359\n\t\t\t\t\n\t\t\t'},{id:"B39",body:'\n\t\t\t\t\n\t\t\t\t\t\n\t\t\t\t\t\t\n\t\t\t\t\t\t\tSugiyama\n\t\t\t\t\t\t\tT.\n\t\t\t\t\t\t\n\t\t\t\t\t\t\n\t\t\t\t\t\t\tKojima\n\t\t\t\t\t\t\tS.\n\t\t\t\t\t\t\n\t\t\t\t\t\t\n\t\t\t\t\t\t\tIshida\n\t\t\t\t\t\t\tO.\n\t\t\t\t\t\t\n\t\t\t\t\t\t\n\t\t\t\t\t\t\tIkeda\n\t\t\t\t\t\t\tT.\n\t\t\t\t\t\t\n\t\t\t\t\t\n\t\t\t\t\t2009Changes in optic nerve head blood flow induced by the combined therapy of latanoprost and beta blockers. ActaOphthalmol87, 7, 797\n\t\t\t\t\t800\n\t\t\t\t\n\t\t\t'},{id:"B40",body:'\n\t\t\t\t\n\t\t\t\t\t\n\t\t\t\t\t\t\n\t\t\t\t\t\t\tSugiyama\n\t\t\t\t\t\t\tT.\n\t\t\t\t\t\t\n\t\t\t\t\t\t\n\t\t\t\t\t\t\tAraie\n\t\t\t\t\t\t\tM.\n\t\t\t\t\t\t\n\t\t\t\t\t\t\n\t\t\t\t\t\t\tRiva\n\t\t\t\t\t\t\tC. E.\n\t\t\t\t\t\t\n\t\t\t\t\t\t\n\t\t\t\t\t\t\tSchmetterer\n\t\t\t\t\t\t\tL. .\n\t\t\t\t\t\t\n\t\t\t\t\t\t\n\t\t\t\t\t\t\tOrgul\n\t\t\t\t\t\t\tS.\n\t\t\t\t\t\t\n\t\t\t\t\t\n\t\t\t\t\t2010Use of laser speckle flowgraphy in ocular blood flow research. ActaOphthalmol88, 7, 723\n\t\t\t\t\t729\n\t\t\t\t\n\t\t\t'},{id:"B41",body:'\n\t\t\t\t\n\t\t\t\t\t\n\t\t\t\t\t\t\n\t\t\t\t\t\t\tSugiyama\n\t\t\t\t\t\t\tT.\n\t\t\t\t\t\t\n\t\t\t\t\t\t\n\t\t\t\t\t\t\tShibata\n\t\t\t\t\t\t\tM.\n\t\t\t\t\t\t\n\t\t\t\t\t\t\n\t\t\t\t\t\t\tKajiura\n\t\t\t\t\t\t\tS.\n\t\t\t\t\t\t\n\t\t\t\t\t\t\n\t\t\t\t\t\t\tOkuno\n\t\t\t\t\t\t\tT.\n\t\t\t\t\t\t\n\t\t\t\t\t\t\n\t\t\t\t\t\t\tTonari\n\t\t\t\t\t\t\tM.\n\t\t\t\t\t\t\n\t\t\t\t\t\t\n\t\t\t\t\t\t\tOku\n\t\t\t\t\t\t\tH.\n\t\t\t\t\t\t\n\t\t\t\t\t\t\n\t\t\t\t\t\t\tIkeda\n\t\t\t\t\t\t\tT.\n\t\t\t\t\t\t\n\t\t\t\t\t\n\t\t\t\t\t2011Effects of fasudil, a Rho-associated protein kinase inhibitor, on optic nerve head blood flow in rabbits. Invest Ophthalmol Vis Sci52, 1, 64\n\t\t\t\t\t69\n\t\t\t\t\n\t\t\t'},{id:"B42",body:'\n\t\t\t\t\n\t\t\t\t\t\n\t\t\t\t\t\t\n\t\t\t\t\t\t\tTamaki\n\t\t\t\t\t\t\tY.\n\t\t\t\t\t\t\n\t\t\t\t\t\t\n\t\t\t\t\t\t\tAraie\n\t\t\t\t\t\t\tM.\n\t\t\t\t\t\t\n\t\t\t\t\t\t\n\t\t\t\t\t\t\tKawamoto\n\t\t\t\t\t\t\tE.\n\t\t\t\t\t\t\n\t\t\t\t\t\t\n\t\t\t\t\t\t\tEguchi\n\t\t\t\t\t\t\tS. .\n\t\t\t\t\t\t\n\t\t\t\t\t\t\n\t\t\t\t\t\t\tFujii\n\t\t\t\t\t\t\tH.\n\t\t\t\t\t\t\n\t\t\t\t\t\n\t\t\t\t\t1995Non-contact, two-dimensional measurement of tissue circulation in choroid and optic nerve head using laser speckle phenomenon. Exp Eye Res 60, 4, 373\n\t\t\t\t\t383\n\t\t\t\t\n\t\t\t'},{id:"B43",body:'\n\t\t\t\t\n\t\t\t\t\t\n\t\t\t\t\t\t\n\t\t\t\t\t\t\tTamaki\n\t\t\t\t\t\t\tY.\n\t\t\t\t\t\t\n\t\t\t\t\t\t\n\t\t\t\t\t\t\tAraie\n\t\t\t\t\t\t\tM.\n\t\t\t\t\t\t\n\t\t\t\t\t\t\n\t\t\t\t\t\t\tTomita\n\t\t\t\t\t\t\tK.\n\t\t\t\t\t\t\n\t\t\t\t\t\t\n\t\t\t\t\t\t\tNagahara\n\t\t\t\t\t\t\tM. .\n\t\t\t\t\t\t\n\t\t\t\t\t\t\n\t\t\t\t\t\t\tTomidokoro\n\t\t\t\t\t\t\tA.\n\t\t\t\t\t\t\n\t\t\t\t\t\n\t\t\t\t\t1997Effect of topical beta-blockers on tissue blood flow in the human optic nerve head. Curr Eye Res 16, 11, 1102\n\t\t\t\t\t1110\n\t\t\t\t\n\t\t\t'},{id:"B44",body:'\n\t\t\t\t\n\t\t\t\t\t\n\t\t\t\t\t\t\n\t\t\t\t\t\t\tTamaki\n\t\t\t\t\t\t\tY.\n\t\t\t\t\t\t\n\t\t\t\t\t\t\n\t\t\t\t\t\t\tAraie\n\t\t\t\t\t\t\tM.\n\t\t\t\t\t\t\n\t\t\t\t\t\t\n\t\t\t\t\t\t\tTomita\n\t\t\t\t\t\t\tK.\n\t\t\t\t\t\t\n\t\t\t\t\t\t\n\t\t\t\t\t\t\tTomidokoro\n\t\t\t\t\t\t\tA. .\n\t\t\t\t\t\t\n\t\t\t\t\t\t\n\t\t\t\t\t\t\tNagahara\n\t\t\t\t\t\t\tM.\n\t\t\t\t\t\t\n\t\t\t\t\t\n\t\t\t\t\t1997Effects of topical adrenergic agents on tissue circulation in rabbit and human optic nerve head evaluated with laser speckle tissue circulation analyzer. SurvOphthalmol 42, Suppl 1, S52\n\t\t\t\t\tS63\n\t\t\t\t\n\t\t\t'},{id:"B45",body:'\n\t\t\t\t\n\t\t\t\t\t\n\t\t\t\t\t\t\n\t\t\t\t\t\t\tTamaki\n\t\t\t\t\t\t\tY.\n\t\t\t\t\t\t\n\t\t\t\t\t\t\n\t\t\t\t\t\t\tAraie\n\t\t\t\t\t\t\tM.\n\t\t\t\t\t\t\n\t\t\t\t\t\t\n\t\t\t\t\t\t\tTomita\n\t\t\t\t\t\t\tK. .\n\t\t\t\t\t\t\n\t\t\t\t\t\t\n\t\t\t\t\t\t\tNagahara\n\t\t\t\t\t\t\tM.\n\t\t\t\t\t\t\n\t\t\t\t\t\n\t\t\t\t\t1999Effect of topical betaxolol on tissue circulation in the human optic nerve head.J OculPharmacolTher 15, 4, 313\n\t\t\t\t\t321\n\t\t\t\t\n\t\t\t'},{id:"B46",body:'\n\t\t\t\t\n\t\t\t\t\t\n\t\t\t\t\t\t\n\t\t\t\t\t\t\tTamaki\n\t\t\t\t\t\t\tY.\n\t\t\t\t\t\t\n\t\t\t\t\t\t\n\t\t\t\t\t\t\tAraie\n\t\t\t\t\t\t\tM.\n\t\t\t\t\t\t\n\t\t\t\t\t\t\n\t\t\t\t\t\t\tTomita\n\t\t\t\t\t\t\tK.\n\t\t\t\t\t\t\n\t\t\t\t\t\t\n\t\t\t\t\t\t\tNagahara\n\t\t\t\t\t\t\tM.\n\t\t\t\t\t\t\n\t\t\t\t\t\t\n\t\t\t\t\t\t\tSandoh\n\t\t\t\t\t\t\tS. .\n\t\t\t\t\t\t\n\t\t\t\t\t\t\n\t\t\t\t\t\t\tTomidokoro\n\t\t\t\t\t\t\tA.\n\t\t\t\t\t\t\n\t\t\t\t\t\n\t\t\t\t\t2001Effect of topical unoprostone on circulation of human optic nerve head and retina. J OculPharmacolTher 17\n\t\t\t\t\t6\n\t\t\t\t\t517\n\t\t\t\t\t527\n\t\t\t\t\n\t\t\t'},{id:"B47",body:'\n\t\t\t\t\n\t\t\t\t\t\n\t\t\t\t\t\t\n\t\t\t\t\t\t\tTielsch\n\t\t\t\t\t\t\tJ. M.\n\t\t\t\t\t\t\n\t\t\t\t\t\t\n\t\t\t\t\t\t\tKatz\n\t\t\t\t\t\t\tJ.\n\t\t\t\t\t\t\n\t\t\t\t\t\t\n\t\t\t\t\t\t\tSommer\n\t\t\t\t\t\t\tA.\n\t\t\t\t\t\t\n\t\t\t\t\t\t\n\t\t\t\t\t\t\tQuigley\n\t\t\t\t\t\t\tH. A. .\n\t\t\t\t\t\t\n\t\t\t\t\t\t\n\t\t\t\t\t\t\tJavitt\n\t\t\t\t\t\t\tJ. C.\n\t\t\t\t\t\t\n\t\t\t\t\t\n\t\t\t\t\t1995Hypertension, perfusion pressure, and primary open-angle glaucoma. A population-based assessment.Arch Ophthalmol 113, 2, 216\n\t\t\t\t\t221\n\t\t\t\t\n\t\t\t'},{id:"B48",body:'\n\t\t\t\t\n\t\t\t\t\t\n\t\t\t\t\t\t\n\t\t\t\t\t\t\tUchida\n\t\t\t\t\t\t\tH.\n\t\t\t\t\t\t\n\t\t\t\t\t\t\n\t\t\t\t\t\t\tUgurlu\n\t\t\t\t\t\t\tS. .\n\t\t\t\t\t\t\n\t\t\t\t\t\t\n\t\t\t\t\t\t\tCaprioli\n\t\t\t\t\t\t\tJ.\n\t\t\t\t\t\t\n\t\t\t\t\t\n\t\t\t\t\t1998Increasing peripapillary atrophy is associated with progressive glaucoma. Ophthalmology 105, 8, 1541\n\t\t\t\t\t1545\n\t\t\t\t\n\t\t\t'},{id:"B49",body:'\n\t\t\t\t\n\t\t\t\t\t\n\t\t\t\t\t\t\n\t\t\t\t\t\t\tVenkataraman\n\t\t\t\t\t\t\tS. T.\n\t\t\t\t\t\t\n\t\t\t\t\t\t\n\t\t\t\t\t\t\tFlanagan\n\t\t\t\t\t\t\tJ. G.\n\t\t\t\t\t\t\n\t\t\t\t\t\t\n\t\t\t\t\t\t\tHudson\n\t\t\t\t\t\t\tC.\n\t\t\t\t\t\t\n\t\t\t\t\t\n\t\t\t\t\t2010Vascular reactivity of optic nerve head and retinal blood vessels in glaucoma--a review.Microcirculation 17, 7, 568\n\t\t\t\t\t581\n\t\t\t\t\n\t\t\t'},{id:"B50",body:'\n\t\t\t\t\n\t\t\t\t\t\n\t\t\t\t\t\t\n\t\t\t\t\t\t\tYorio\n\t\t\t\t\t\t\tT.\n\t\t\t\t\t\t\n\t\t\t\t\t\t\n\t\t\t\t\t\t\tKrishnamoorthy\n\t\t\t\t\t\t\tR. .\n\t\t\t\t\t\t\n\t\t\t\t\t\t\n\t\t\t\t\t\t\tPrasanna\n\t\t\t\t\t\t\tG.\n\t\t\t\t\t\t\n\t\t\t\t\t\n\t\t\t\t\t2002Endothelin: is it a contributor to glaucoma pathophysiology? J Glaucoma 11, 3, 259\n\t\t\t\t\t270\n\t\t\t\t\n\t\t\t'},{id:"B51",body:'\n\t\t\t\t\n\t\t\t\t\t\n\t\t\t\t\t\t\n\t\t\t\t\t\t\tYoshida\n\t\t\t\t\t\t\tA.\n\t\t\t\t\t\t\n\t\t\t\t\t\t\n\t\t\t\t\t\t\tFeke\n\t\t\t\t\t\t\tG. T.\n\t\t\t\t\t\t\n\t\t\t\t\t\t\n\t\t\t\t\t\t\tOgasawara\n\t\t\t\t\t\t\tH.\n\t\t\t\t\t\t\n\t\t\t\t\t\t\n\t\t\t\t\t\t\tGoger\n\t\t\t\t\t\t\tD. G.\n\t\t\t\t\t\t\n\t\t\t\t\t\t\n\t\t\t\t\t\t\tMurray\n\t\t\t\t\t\t\tD. L. .\n\t\t\t\t\t\t\n\t\t\t\t\t\t\n\t\t\t\t\t\t\tMc Meel\n\t\t\t\t\t\t\tJ. W.\n\t\t\t\t\t\t\n\t\t\t\t\t\n\t\t\t\t\t1991Effect of timolol on human retinal, choroidal and optic nerve head circulation. Ophthalmic Res 23, 3, 162\n\t\t\t\t\t170\n\t\t\t\t\n\t\t\t'},{id:"B52",body:'\n\t\t\t\t\n\t\t\t\t\t\n\t\t\t\t\t\t\n\t\t\t\t\t\t\tYu\n\t\t\t\t\t\t\tH. G.\n\t\t\t\t\t\t\n\t\t\t\t\t\t\n\t\t\t\t\t\t\tChung\n\t\t\t\t\t\t\tH.\n\t\t\t\t\t\t\n\t\t\t\t\t\t\n\t\t\t\t\t\t\tYoon\n\t\t\t\t\t\t\tT. G.\n\t\t\t\t\t\t\n\t\t\t\t\t\t\n\t\t\t\t\t\t\tYum\n\t\t\t\t\t\t\tK. W.\n\t\t\t\t\t\t\n\t\t\t\t\t\t\n\t\t\t\t\t\t\tKim\n\t\t\t\t\t\t\tH. J.\n\t\t\t\t\t\t\n\t\t\t\t\t\n\t\t\t\t\t2003Stellate ganglion block increases blood flow into the optic nerve head and the peripapillary retina in human. AutonNeurosci 109, 1-2, 53\n\t\t\t\t\t57\n\t\t\t\t\n\t\t\t'}],footnotes:[],contributors:[{corresp:"yes",contributorFullName:"Tetsuya Sugiyama",address:"",affiliation:'
Osaka Medical College, Japan
'},{corresp:null,contributorFullName:"Maho Shibata",address:null,affiliation:'
Osaka Medical College, Japan
'},{corresp:null,contributorFullName:"Shota Kojima",address:null,affiliation:'
Osaka Medical College, Japan
'},{corresp:null,contributorFullName:"Tsunehiko Ikeda",address:null,affiliation:'
Osaka Medical College, Japan
'}],corrections:null},book:{id:"517",title:"The Mystery of Glaucoma",subtitle:null,fullTitle:"The Mystery of Glaucoma",slug:"the-mystery-of-glaucoma",publishedDate:"September 6th 2011",bookSignature:"Tomaš Kubena",coverURL:"https://cdn.intechopen.com/books/images_new/517.jpg",licenceType:"CC BY-NC-SA 3.0",editedByType:"Edited by",editors:[{id:"41463",title:"Dr.",name:"Tomas",middleName:null,surname:"Kubena",slug:"tomas-kubena",fullName:"Tomas Kubena"}],productType:{id:"1",title:"Edited Volume",chapterContentType:"chapter",authoredCaption:"Edited by"},chapters:[{id:"18949",title:"Evidence of Oxidative Stress Damage in Glaucoma",slug:"evidence-of-oxidative-stress-damage-in-glaucoma",totalDownloads:2859,totalCrossrefCites:0,signatures:"Sandra M Ferreira, Claudia G Reides, Fabián S Lerner and Susana F Llesuy",authors:[{id:"34012",title:"Prof.",name:"Susana",middleName:"Francisca",surname:"Llesuy",fullName:"Susana Llesuy",slug:"susana-llesuy"},{id:"50895",title:"Dr.",name:"Sandra",middleName:"Maria",surname:"Ferreira",fullName:"Sandra Ferreira",slug:"sandra-ferreira"},{id:"50896",title:"MSc",name:"Claudia",middleName:"Gabriela",surname:"Reides",fullName:"Claudia Reides",slug:"claudia-reides"},{id:"50897",title:"Mr.",name:"Fabian",middleName:null,surname:"Lerner",fullName:"Fabian Lerner",slug:"fabian-lerner"}]},{id:"18950",title:"Differential Effects of Elevated Hydrostatic Pressure on Gene Expression and Protein Phosphorylation in Optic Nerve Head Astrocytes",slug:"differential-effects-of-elevated-hydrostatic-pressure-on-gene-expression-and-protein-phosphorylation",totalDownloads:1760,totalCrossrefCites:0,signatures:"Thomas J. Lukas, Pan Du, Haixi Miao and Simon Lin",authors:[{id:"32291",title:"Prof.",name:"Thomas",middleName:null,surname:"Lukas",fullName:"Thomas Lukas",slug:"thomas-lukas"},{id:"48479",title:"Prof.",name:"Pan",middleName:null,surname:"Du",fullName:"Pan Du",slug:"pan-du"},{id:"48480",title:"Dr.",name:"Haixi",middleName:null,surname:"Miao",fullName:"Haixi Miao",slug:"haixi-miao"},{id:"48481",title:"Dr.",name:"Simon",middleName:null,surname:"Lin",fullName:"Simon Lin",slug:"simon-lin"}]},{id:"18951",title:"Homocysteine in the Pathogenesis of Chronic Glaucoma",slug:"homocysteine-in-the-pathogenesis-of-chronic-glaucoma",totalDownloads:2790,totalCrossrefCites:1,signatures:"Mustafa R Kadhim and Colin I Clement",authors:[{id:"31706",title:"Dr.",name:"Colin",middleName:null,surname:"Clement",fullName:"Colin Clement",slug:"colin-clement"},{id:"50726",title:"Dr.",name:"Mustafa",middleName:null,surname:"Kadhim",fullName:"Mustafa Kadhim",slug:"mustafa-kadhim"}]},{id:"18952",title:"Expression of Metabolic Coupling and Adhesion Proteins in the Porcine Optic-Nerve Head: Relevance to a Flow Model of Glaucoma",slug:"expression-of-metabolic-coupling-and-adhesion-proteins-in-the-porcine-optic-nerve-head-relevance-to-",totalDownloads:1935,totalCrossrefCites:0,signatures:"Francisco-Javier Carreras, David Porcel, Francisco Rodriguez-Hurtado, Antonio Zarzuelo, Ignacio Carreras and Milagros Galisteo",authors:[{id:"39456",title:"Dr.",name:"Francisco Javier",middleName:null,surname:"Carreras",fullName:"Francisco Javier Carreras",slug:"francisco-javier-carreras"}]},{id:"18953",title:"Anatomical and Molecular Responses Triggered in the Retina by Axonal Injury",slug:"anatomical-and-molecular-responses-triggered-in-the-retina-by-axonal-injury",totalDownloads:2147,totalCrossrefCites:0,signatures:"Marta Agudo-Barriuso, Francisco M. Nadal-Nicolás, Guillermo Parrilla-Reverter, María Paz Villegas-Pérez and Manuel Vidal-Sanz",authors:[{id:"33448",title:"Prof.",name:"Manuel",middleName:null,surname:"Vidal-Sanz",fullName:"Manuel Vidal-Sanz",slug:"manuel-vidal-sanz"}]},{id:"18954",title:"Neuroprotective Agents in Glaucoma",slug:"neuroprotective-agents-in-glaucoma",totalDownloads:4050,totalCrossrefCites:1,signatures:"Eleni Bagli and George Kitsos",authors:[{id:"33450",title:"Dr.",name:"George",middleName:null,surname:"Kitsos",fullName:"George Kitsos",slug:"george-kitsos"},{id:"34489",title:"Dr.",name:"Eleni",middleName:null,surname:"Bagli",fullName:"Eleni Bagli",slug:"eleni-bagli"}]},{id:"18955",title:"The Optic Nerve in Glaucoma",slug:"the-optic-nerve-in-glaucoma",totalDownloads:16746,totalCrossrefCites:0,signatures:"Ivan Marjanovic",authors:[{id:"36284",title:"Ph.D.",name:"Ivan",middleName:null,surname:"Marjanovic",fullName:"Ivan Marjanovic",slug:"ivan-marjanovic"}]},{id:"18956",title:"The use of Confocal Scanning Laser Tomography in the Evaluation of Progression in Glaucoma",slug:"the-use-of-confocal-scanning-laser-tomography-in-the-evaluation-of-progression-in-glaucoma",totalDownloads:3152,totalCrossrefCites:0,signatures:"Liamet Fernández Argones, Ibraín Piloto Díaz, Marerneda Domínguez Randulfe, Germán A. Álvarez Cisneros and Marcelino Río Torres",authors:[{id:"43497",title:"Prof.",name:"Liamet",middleName:null,surname:"Fernández Argones",fullName:"Liamet Fernández Argones",slug:"liamet-fernandez-argones"},{id:"50512",title:"Dr.",name:"Ibrain",middleName:null,surname:"Piloto Día",fullName:"Ibrain Piloto Día",slug:"ibrain-piloto-dia"},{id:"50513",title:"Dr.",name:"Marerneda",middleName:null,surname:"Domínguez Randulfe",fullName:"Marerneda Domínguez Randulfe",slug:"marerneda-dominguez-randulfe"},{id:"87594",title:"Dr.",name:"Germán Antonio",middleName:null,surname:"Alvarez Cisneros",fullName:"Germán Antonio Alvarez Cisneros",slug:"german-antonio-alvarez-cisneros"}]},{id:"18957",title:"Nerve Fiber Layer Defects Imaging in Glaucoma",slug:"nerve-fiber-layer-defects-imaging-in-glaucoma",totalDownloads:8764,totalCrossrefCites:0,signatures:"Kubena T., Kofronova M. And Cernosek P.",authors:[{id:"41463",title:"Dr.",name:"Tomas",middleName:null,surname:"Kubena",fullName:"Tomas Kubena",slug:"tomas-kubena"},{id:"50000",title:"Dr.",name:"Martina",middleName:null,surname:"Kofronova",fullName:"Martina Kofronova",slug:"martina-kofronova"},{id:"50001",title:"Mr.",name:"Pavel",middleName:null,surname:"Cernosek",fullName:"Pavel Cernosek",slug:"pavel-cernosek"},{id:"128221",title:"Prof.",name:"Martina",middleName:null,surname:"Kofronova",fullName:"Martina Kofronova",slug:"martina-kofronova"},{id:"128222",title:"Prof.",name:"Pavel",middleName:null,surname:"Cernosek",fullName:"Pavel Cernosek",slug:"pavel-cernosek"}]},{id:"18958",title:"Optic Neuropathy Mimicking Normal Tension Glaucoma Associated with Internal Carotid Artery Hypoplasia",slug:"optic-neuropathy-mimicking-normal-tension-glaucoma-associated-with-internal-carotid-artery-hypoplasi",totalDownloads:3374,totalCrossrefCites:0,signatures:"Kyoko Shidara and Masato Wakakura",authors:[{id:"40082",title:"Dr",name:"Kyoko",middleName:null,surname:"Shidara",fullName:"Kyoko Shidara",slug:"kyoko-shidara"},{id:"43937",title:"Dr.",name:"Masato",middleName:null,surname:"Wakakura",fullName:"Masato Wakakura",slug:"masato-wakakura"}]},{id:"18959",title:"Optic Nerve Head Blood Flow in Glaucoma",slug:"optic-nerve-head-blood-flow-in-glaucoma",totalDownloads:3614,totalCrossrefCites:1,signatures:"Tetsuya Sugiyama, Maho Shibata, Shota Kojima and Tsunehiko Ikeda",authors:[{id:"46143",title:"Dr.",name:"Tetsuya",middleName:null,surname:"Sugiyama",fullName:"Tetsuya Sugiyama",slug:"tetsuya-sugiyama"},{id:"87021",title:"Dr.",name:"Maho",middleName:null,surname:"Shibata",fullName:"Maho Shibata",slug:"maho-shibata"},{id:"87022",title:"Dr.",name:"Shota",middleName:null,surname:"Kojima",fullName:"Shota Kojima",slug:"shota-kojima"},{id:"87023",title:"Prof.",name:"Tsunehiko",middleName:null,surname:"Ikeda",fullName:"Tsunehiko Ikeda",slug:"tsunehiko-ikeda"}]},{id:"18960",title:"Measurement of Anterior Chamber Angle with Optical Coherence Tomography",slug:"measurement-of-anterior-chamber-angle-with-optical-coherence-tomography",totalDownloads:5495,totalCrossrefCites:0,signatures:"De Orta-Arellano F, Muñoz-Rodriguez P and Salinas-Gallegos JL",authors:[{id:"31619",title:"Dr.",name:"Fabiola",middleName:null,surname:"de Orta Arellano",fullName:"Fabiola de Orta Arellano",slug:"fabiola-de-orta-arellano"},{id:"35207",title:"Dr.",name:"Pablo",middleName:null,surname:"Muñoz Rodriguez",fullName:"Pablo Muñoz Rodriguez",slug:"pablo-munoz-rodriguez"},{id:"35208",title:"Dr.",name:"José Luis",middleName:null,surname:"Salinas Gallegos",fullName:"José Luis Salinas Gallegos",slug:"jose-luis-salinas-gallegos"}]},{id:"18961",title:"Association of TNF-alpha and TNF-beta Gene Polymorphisms with Primary Open Angle and Primary Angle Closure Glaucoma",slug:"association-of-tnf-alpha-and-tnf-beta-gene-polymorphisms-with-primary-open-angle-and-primary-angle-c",totalDownloads:2356,totalCrossrefCites:1,signatures:"Najwa Mohammed Al- Dabbagh, Nourah Al-Dohayan, Abdulrahman Al-Asmari, Misbahul Arfin and Mohammad Tariq",authors:[{id:"33426",title:"Dr.",name:"Misbahul",middleName:null,surname:"Arfin",fullName:"Misbahul Arfin",slug:"misbahul-arfin"},{id:"48371",title:"Dr.",name:"Najwah",middleName:null,surname:"Al-Dabbagh",fullName:"Najwah Al-Dabbagh",slug:"najwah-al-dabbagh"},{id:"48372",title:"Dr.",name:"Abdulrahman",middleName:null,surname:"Al-Asmari",fullName:"Abdulrahman Al-Asmari",slug:"abdulrahman-al-asmari"},{id:"48373",title:"Dr.",name:"Misbahul",middleName:null,surname:"Arfin",fullName:"Misbahul Arfin",slug:"misbahul-arfin"},{id:"48375",title:"Dr.",name:"Noorah",middleName:null,surname:"Al-Dohayan",fullName:"Noorah Al-Dohayan",slug:"noorah-al-dohayan"}]},{id:"18962",title:"Immune Modulation in Glaucoma – Can Manipulation of Microglial Activation Help?",slug:"immune-modulation-in-glaucoma-can-manipulation-of-microglial-activation-help-",totalDownloads:2207,totalCrossrefCites:0,signatures:"Kin Chiu, Kwok-Fai So and Raymond Chuen-Chung Chang",authors:[{id:"33396",title:"Dr.",name:"Raymond Chuen-Chung",middleName:null,surname:"Chang",fullName:"Raymond Chuen-Chung Chang",slug:"raymond-chuen-chung-chang"},{id:"37343",title:"Dr.",name:"Kin",middleName:null,surname:"Chiu",fullName:"Kin Chiu",slug:"kin-chiu"},{id:"50785",title:"Prof.",name:"Kwok-Fai",middleName:null,surname:"So",fullName:"Kwok-Fai So",slug:"kwok-fai-so"}]},{id:"18963",title:"Stem Cell Based Therapies for Glaucoma",slug:"stem-cell-based-therapies-for-glaucoma",totalDownloads:3546,totalCrossrefCites:0,signatures:"Hari Jayaram, Silke Becker and G. Astrid Limb",authors:[{id:"44484",title:"Dr.",name:"G Astrid",middleName:null,surname:"Limb",fullName:"G Astrid Limb",slug:"g-astrid-limb"},{id:"44487",title:"Mr.",name:"Hari",middleName:null,surname:"Jayaram",fullName:"Hari Jayaram",slug:"hari-jayaram"},{id:"44488",title:"Dr.",name:"Silke",middleName:null,surname:"Becker",fullName:"Silke Becker",slug:"silke-becker"}]},{id:"18964",title:"Functional and Structural Evaluation of Retrobulbar Glaucomateus Damage",slug:"functional-and-structural-evaluation-of-retrobulbar-glaucomateus-damage",totalDownloads:1921,totalCrossrefCites:0,signatures:"Kaya N Engin",authors:[{id:"37588",title:"Dr.",name:"Kaya",middleName:"N",surname:"Engin",fullName:"Kaya Engin",slug:"kaya-engin"}]},{id:"18965",title:"Central Changes in Glaucoma: Neuroscientific Study Using Animal Models",slug:"central-changes-in-glaucoma-neuroscientific-study-using-animal-models",totalDownloads:2242,totalCrossrefCites:0,signatures:"Kazuyuki Imamura, Masamitsu Shimazawa, Hirotaka Onoe, Yasuyoshi Watanabe, Kiyoshi Ishii, Chihiro Mayama, Takafumi Akasaki, Satoshi Shimegi, Hiromichi Sato, Kazuhiko Nakadate, Hideaki Hara and Makoto Araie",authors:[{id:"35467",title:"Dr.",name:"Chihiro",middleName:null,surname:"Mayama",fullName:"Chihiro Mayama",slug:"chihiro-mayama"},{id:"38405",title:"Prof.",name:"Kazuyuki",middleName:null,surname:"Imamura",fullName:"Kazuyuki Imamura",slug:"kazuyuki-imamura"},{id:"87544",title:"Dr.",name:"Masamitsu",middleName:null,surname:"Shimazawa",fullName:"Masamitsu Shimazawa",slug:"masamitsu-shimazawa"},{id:"87545",title:"Dr.",name:"HIrotaka",middleName:null,surname:"Onoe",fullName:"HIrotaka Onoe",slug:"hirotaka-onoe"},{id:"87546",title:"Dr.",name:"Yasuyoshi",middleName:null,surname:"Watanabe",fullName:"Yasuyoshi Watanabe",slug:"yasuyoshi-watanabe"},{id:"87547",title:"Dr.",name:"Kiyoshi",middleName:null,surname:"Ishii",fullName:"Kiyoshi Ishii",slug:"kiyoshi-ishii"},{id:"87549",title:"Dr.",name:"Takafumi",middleName:null,surname:"Akasaki",fullName:"Takafumi Akasaki",slug:"takafumi-akasaki"},{id:"87550",title:"Dr.",name:"Satoshi",middleName:null,surname:"Shimegi",fullName:"Satoshi Shimegi",slug:"satoshi-shimegi"},{id:"87551",title:"Prof.",name:"HIromichi",middleName:null,surname:"Sato",fullName:"HIromichi Sato",slug:"hiromichi-sato"},{id:"87554",title:"Dr.",name:"Kazuhiko",middleName:null,surname:"Nakadate",fullName:"Kazuhiko Nakadate",slug:"kazuhiko-nakadate"},{id:"87555",title:"Dr.",name:"Hideaki",middleName:null,surname:"Hara",fullName:"Hideaki Hara",slug:"hideaki-hara"},{id:"87556",title:"Dr.",name:"Makoto",middleName:null,surname:"Araie",fullName:"Makoto Araie",slug:"makoto-araie"}]},{id:"18966",title:"Using Artificial Neural Networks to Identify Glaucoma Stages",slug:"using-artificial-neural-networks-to-identify-glaucoma-stages",totalDownloads:2381,totalCrossrefCites:2,signatures:"Gustavo Santos-García and Emiliano Hernández Galilea",authors:[{id:"42652",title:"Prof.",name:"Gustavo",middleName:null,surname:"Santos-Garcia",fullName:"Gustavo Santos-Garcia",slug:"gustavo-santos-garcia"},{id:"51259",title:"Prof.",name:"Emiliano",middleName:null,surname:"Hernandez Galilea",fullName:"Emiliano Hernandez Galilea",slug:"emiliano-hernandez-galilea"}]}]},relatedBooks:[{type:"book",id:"268",title:"Glaucoma",subtitle:"Basic and Clinical Concepts",isOpenForSubmission:!1,hash:"b9a66374f7429cc798c56e9e8149a1aa",slug:"glaucoma-basic-and-clinical-concepts",bookSignature:"Shimon Rumelt",coverURL:"https://cdn.intechopen.com/books/images_new/268.jpg",editedByType:"Edited by",editors:[{id:"54335",title:"Dr.",name:"Shimon",surname:"Rumelt",slug:"shimon-rumelt",fullName:"Shimon Rumelt"}],equalEditorOne:null,equalEditorTwo:null,equalEditorThree:null,productType:{id:"1",chapterContentType:"chapter",authoredCaption:"Edited by"},chapters:[{id:"23814",title:"Mechanism of Aqueous Humor Secretion, Its Regulation and Relevance to Glaucoma",slug:"mechanism-of-aqueous-humor-secretion-its-regulation-and-relevance-to-glaucoma",signatures:"Mohammad Shahidullah, Waleed Hassan Al-Malki and Nicholas A. Delamere",authors:[{id:"67082",title:"Dr.",name:"Mohammad",middleName:null,surname:"Shahidullah",fullName:"Mohammad Shahidullah",slug:"mohammad-shahidullah"},{id:"140321",title:"Prof.",name:"Waleed Hassan",middleName:null,surname:"Al-Malki",fullName:"Waleed Hassan Al-Malki",slug:"waleed-hassan-al-malki"},{id:"140322",title:"Prof.",name:"Nicholas",middleName:null,surname:"Delamere",fullName:"Nicholas Delamere",slug:"nicholas-delamere"}]},{id:"23815",title:"Retinal Ganglion Cell Death",slug:"retinal-ganglion-cell-death",signatures:"Yasemin Budak and Müberra Akdogan",authors:[{id:"33278",title:"Dr.",name:"Yasemin",middleName:null,surname:"Ustündağ Budak",fullName:"Yasemin Ustündağ Budak",slug:"yasemin-ustundag-budak"},{id:"34055",title:"Mrs.",name:"Müberra",middleName:null,surname:"Akdogan",fullName:"Müberra Akdogan",slug:"muberra-akdogan"}]},{id:"23816",title:"Adaptive Changes in the Retina and Central Visual Areas in Glaucoma",slug:"adaptive-changes-in-the-retina-and-central-visual-areas-in-glaucoma",signatures:"Sansar C. Sharma, Jin Li and Elena Vecino",authors:[{id:"31685",title:"Prof.",name:"Elena",middleName:null,surname:"Vecino",fullName:"Elena Vecino",slug:"elena-vecino"},{id:"36188",title:"Prof.",name:"Sansar",middleName:null,surname:"Sharma",fullName:"Sansar Sharma",slug:"sansar-sharma"},{id:"119155",title:"Dr.",name:"Jin",middleName:null,surname:"Li",fullName:"Jin Li",slug:"jin-li"}]},{id:"23817",title:"Molecular Control of Retinal Ganglion Cell Specification and Differentiation",slug:"molecular-control-of-retinal-ganglion-cell-specification-and-differentiation",signatures:"Mengqing Xiang, Haisong Jiang, Kangxin Jin and Feng Qiu",authors:[{id:"36390",title:"Prof.",name:"Mengqing",middleName:null,surname:"Xiang",fullName:"Mengqing Xiang",slug:"mengqing-xiang"},{id:"49533",title:"Dr.",name:"Feng",middleName:null,surname:"Qiu",fullName:"Feng Qiu",slug:"feng-qiu"},{id:"49534",title:"Mr.",name:"Haisong",middleName:null,surname:"Jiang",fullName:"Haisong Jiang",slug:"haisong-jiang"},{id:"49535",title:"Mr.",name:"Kangxin",middleName:null,surname:"Jin",fullName:"Kangxin Jin",slug:"kangxin-jin"}]},{id:"23818",title:"The Role of Retinal Oxidative and Nitrative Injury in Glaucomatous Neurodegeneration",slug:"the-role-of-retinal-oxidative-and-nitrative-injury-in-glaucomatous-neurodegeneration",signatures:"Serdar Dogan and Mutay Aslan",authors:[{id:"31726",title:"Prof.",name:"Mutay",middleName:null,surname:"Aslan",fullName:"Mutay Aslan",slug:"mutay-aslan"},{id:"51847",title:"Dr.",name:"Serdar",middleName:null,surname:"Dogan",fullName:"Serdar Dogan",slug:"serdar-dogan"}]},{id:"23819",title:"Excitotoxic Injury to Retinal Ganglion Cells",slug:"excitotoxic-injury-to-retinal-ganglion-cells",signatures:"William A. Hare, Cun-Jian Dong, and Larry Wheeler",authors:[{id:"37227",title:"Dr.",name:"William",middleName:"Alan",surname:"Hare",fullName:"William Hare",slug:"william-hare"},{id:"48055",title:"Dr.",name:"Cun-Jian",middleName:null,surname:"Dong",fullName:"Cun-Jian Dong",slug:"cun-jian-dong"},{id:"93652",title:"Dr.",name:"Larry",middleName:null,surname:"Wheeler",fullName:"Larry Wheeler",slug:"larry-wheeler"}]},{id:"23820",title:"Neuroprotection in Glaucoma",slug:"neuroprotection-in-glaucoma",signatures:"Brett H. Mueller II, Dorota L. Stankowska and Raghu R. Krishnamoorthy",authors:[{id:"31573",title:"Dr.",name:"Raghu",middleName:null,surname:"Krishnamoorthy",fullName:"Raghu Krishnamoorthy",slug:"raghu-krishnamoorthy"},{id:"50465",title:"Prof.",name:"Brett",middleName:null,surname:"Mueller",fullName:"Brett Mueller",slug:"brett-mueller"},{id:"90600",title:"Dr.",name:"Dorota",middleName:null,surname:"Stankowska",fullName:"Dorota Stankowska",slug:"dorota-stankowska"}]},{id:"23821",title:"Neural Mechanisms Underlying Brimonidine's Protection of Retinal Ganglion Cells in Experimental Glaucoma",slug:"neural-mechanisms-underlying-brimonidine-s-protection-of-retinal-ganglion-cells-in-experimental-glau",signatures:"Cun-Jian Dong, William A. Hare and Larry Wheeler",authors:[{id:"37227",title:"Dr.",name:"William",middleName:"Alan",surname:"Hare",fullName:"William Hare",slug:"william-hare"},{id:"48055",title:"Dr.",name:"Cun-Jian",middleName:null,surname:"Dong",fullName:"Cun-Jian Dong",slug:"cun-jian-dong"},{id:"93652",title:"Dr.",name:"Larry",middleName:null,surname:"Wheeler",fullName:"Larry Wheeler",slug:"larry-wheeler"}]},{id:"23822",title:"Glaucoma Genetics – Regulation of Cell Surviving and Death in the Retina",slug:"glaucoma-genetics-regulation-of-cell-surviving-and-death-in-the-retina",signatures:"Maria D. Pinazo-Durán, Roberto Gallego-Pinazo, Vicente Zanón-Moreno and Manuel Serrano",authors:[{id:"30637",title:"Dr.",name:"Vicente",middleName:null,surname:"Zanon-Moreno",fullName:"Vicente Zanon-Moreno",slug:"vicente-zanon-moreno"},{id:"52533",title:"Prof.",name:"Maria D.",middleName:null,surname:"Pinazo-Duran",fullName:"Maria D. Pinazo-Duran",slug:"maria-d.-pinazo-duran"},{id:"52539",title:"Dr.",name:"Roberto",middleName:null,surname:"Gallego-Pinazo",fullName:"Roberto Gallego-Pinazo",slug:"roberto-gallego-pinazo"},{id:"52540",title:"Prof.",name:"Manuel",middleName:null,surname:"Serrano",fullName:"Manuel Serrano",slug:"manuel-serrano"}]},{id:"23823",title:"A Vascular Approach to Glaucoma",slug:"a-vascular-approach-to-glaucoma",signatures:"Luís Abegão Pinto and Ingeborg Stalmans",authors:[{id:"37316",title:"Prof.",name:"Ingeborg",middleName:null,surname:"Stalmans",fullName:"Ingeborg Stalmans",slug:"ingeborg-stalmans"},{id:"37393",title:"Dr.",name:"Luis",middleName:"Abegão",surname:"Pinto",fullName:"Luis Pinto",slug:"luis-pinto"}]},{id:"23824",title:"Corneal Viscoelastical Properties Related to Glaucoma",slug:"corneal-viscoelastical-properties-related-to-glaucoma",signatures:"Horea Demea, Sorina Demea and Rodica Holonec",authors:[{id:"50784",title:"Mrs",name:"Sorina",middleName:null,surname:"Demea",fullName:"Sorina Demea",slug:"sorina-demea"},{id:"51213",title:"Prof.",name:"Rodica",middleName:null,surname:"Holonec",fullName:"Rodica Holonec",slug:"rodica-holonec"},{id:"52314",title:"Mr",name:"Horea",middleName:null,surname:"Demea",fullName:"Horea Demea",slug:"horea-demea"}]},{id:"23825",title:"Effects of High Altitude Related Oxidative Stress on Intraocular Pressure and Central Corneal Thickness – A Research Model for the Etiology of Glaucoma",slug:"effects-of-high-altitude-related-oxidative-stress-on-intraocular-pressure-and-central-corneal-thickn",signatures:"Sarper Karakucuk",authors:[{id:"36102",title:"Prof.",name:"Sarper",middleName:null,surname:"Karakucuk",fullName:"Sarper Karakucuk",slug:"sarper-karakucuk"}]},{id:"23826",title:"Sleep Apnea and Glaucoma – Greater Risk for Blacks?",slug:"sleep-apnea-and-glaucoma-greater-risk-for-blacks-",signatures:"Ferdinand Zizi, Adnan Mallick, Monika Dweck, Douglas Lazzaro and Girardin Jean-Louis",authors:[{id:"58174",title:"Dr.",name:"Jean-Louis",middleName:null,surname:"Girardin",fullName:"Jean-Louis Girardin",slug:"jean-louis-girardin"},{id:"58175",title:"Dr.",name:"Ferdinand",middleName:null,surname:"Zizi",fullName:"Ferdinand Zizi",slug:"ferdinand-zizi"}]},{id:"23827",title:"Quality of Life (QoL) in Glaucoma Patients",slug:"quality-of-life-qol-in-glaucoma-patients",signatures:"Georgios Labiris, Athanassios Giarmoukakis and Vassilios P. Kozobolis",authors:[{id:"61997",title:"Dr.",name:"Georgios",middleName:null,surname:"Labiris",fullName:"Georgios Labiris",slug:"georgios-labiris"},{id:"94480",title:"Dr.",name:"Athanassios",middleName:null,surname:"Giarmoukakis",fullName:"Athanassios Giarmoukakis",slug:"athanassios-giarmoukakis"},{id:"94481",title:"Prof.",name:"Vassilios",middleName:null,surname:"Kozobolis",fullName:"Vassilios Kozobolis",slug:"vassilios-kozobolis"}]},{id:"23828",title:"Glaucoma Animal Models",slug:"glaucoma-animal-models",signatures:"Elena Vecino and Sansar C. Sharma",authors:[{id:"31685",title:"Prof.",name:"Elena",middleName:null,surname:"Vecino",fullName:"Elena Vecino",slug:"elena-vecino"},{id:"36188",title:"Prof.",name:"Sansar",middleName:null,surname:"Sharma",fullName:"Sansar Sharma",slug:"sansar-sharma"}]},{id:"23829",title:"Management of Glaucoma in the Era of Modern Imaging and Diagnostics",slug:"management-of-glaucoma-in-the-era-of-modern-imaging-and-diagnostics",signatures:"Anurag Shrivastava and Umar Mian",authors:[{id:"37586",title:"Dr.",name:"Umar",middleName:null,surname:"Mian",fullName:"Umar Mian",slug:"umar-mian"},{id:"50939",title:"Dr.",name:"Anurag",middleName:null,surname:"Shrivastava",fullName:"Anurag Shrivastava",slug:"anurag-shrivastava"}]},{id:"23830",title:"Anterior Chamber Angle Assessment Techniques",slug:"anterior-chamber-angle-assessment-techniques",signatures:"Claudio Campa, Luisa Pierro, Paolo Bettin and Francesco Bandello",authors:[{id:"35590",title:"Dr.",name:"Claudio",middleName:null,surname:"Campa",fullName:"Claudio Campa",slug:"claudio-campa"},{id:"140329",title:"Prof.",name:"Luisa",middleName:null,surname:"Pierro",fullName:"Luisa Pierro",slug:"luisa-pierro"},{id:"140330",title:"Prof.",name:"Paolo",middleName:null,surname:"Bettin",fullName:"Paolo Bettin",slug:"paolo-bettin"},{id:"140331",title:"Prof.",name:"Francesco",middleName:null,surname:"Bandello",fullName:"Francesco Bandello",slug:"francesco-bandello"}]},{id:"23831",title:"End Stage Glaucoma",slug:"end-stage-glaucoma",signatures:"Tharwat H. Mokbel",authors:[{id:"35637",title:"Prof.",name:"Tharwat",middleName:null,surname:"Mokbel",fullName:"Tharwat Mokbel",slug:"tharwat-mokbel"}]},{id:"23832",title:"Update on Modulating Wound Healing in Trabeculectomy",slug:"update-on-modulating-wound-healing-in-trabeculectomy",signatures:"Hosam Sheha",authors:[{id:"50400",title:"Dr.",name:"Hosam",middleName:null,surname:"Sheha",fullName:"Hosam Sheha",slug:"hosam-sheha"}]},{id:"23833",title:"Novel Glaucoma Surgical Devices",slug:"novel-glaucoma-surgical-devices",signatures:"Parul Ichhpujani and Marlene R. Moster",authors:[{id:"52529",title:"Dr.",name:"Marlene",middleName:null,surname:"Moster",fullName:"Marlene Moster",slug:"marlene-moster"},{id:"52530",title:"Dr.",name:"Parul",middleName:null,surname:"Ichhpujani",fullName:"Parul Ichhpujani",slug:"parul-ichhpujani"}]},{id:"23834",title:"Cyclodestructive Procedures",slug:"cyclodestructive-procedures",signatures:"Sima Sayyahmelli and Rakhshandeh Alipanahi",authors:[{id:"29623",title:"Dr.",name:"Sima",middleName:null,surname:"Sayyahmelli",fullName:"Sima Sayyahmelli",slug:"sima-sayyahmelli"},{id:"41265",title:"Dr.",name:"Rakhshandeh",middleName:null,surname:"Alipanahi",fullName:"Rakhshandeh Alipanahi",slug:"rakhshandeh-alipanahi"}]},{id:"23835",title:"Another Look on Cyclodestructive Procedures",slug:"another-look-on-cyclodestructive-procedures",signatures:"Antonio Fea, Dario Damato, Umberto Lorenzi and Federico M. Grignolo",authors:[{id:"36351",title:"Dr.",name:"Antonio",middleName:null,surname:"Fea",fullName:"Antonio Fea",slug:"antonio-fea"},{id:"140326",title:"Prof.",name:"Dario",middleName:null,surname:"Damato",fullName:"Dario Damato",slug:"dario-damato"},{id:"140327",title:"Prof.",name:"Umberto",middleName:null,surname:"Lorenzi",fullName:"Umberto Lorenzi",slug:"umberto-lorenzi"},{id:"140328",title:"Dr.",name:"Federico",middleName:null,surname:"Grignolo",fullName:"Federico Grignolo",slug:"federico-grignolo"}]},{id:"23836",title:"Controlled Cyclophotocoagulation",slug:"controlled-cyclophotocoagulation",signatures:"Paul-Rolf Preußner",authors:[{id:"43694",title:"Prof.",name:"Paul Rolf",middleName:null,surname:"Preußner",fullName:"Paul Rolf Preußner",slug:"paul-rolf-preussner"},{id:"43698",title:"Dr.",name:"Jochen",middleName:null,surname:"Wahl",fullName:"Jochen Wahl",slug:"jochen-wahl"}]},{id:"23837",title:"Congenital Glaucoma",slug:"congenital-glaucoma",signatures:"Jair Giampani Junior and Adriana Silva Borges Giampani",authors:[{id:"35331",title:"Prof.",name:"Jair",middleName:null,surname:"Giampani Junior",fullName:"Jair Giampani Junior",slug:"jair-giampani-junior"},{id:"35333",title:"Prof.",name:"Adriana",middleName:null,surname:"Borges-Giampani",fullName:"Adriana Borges-Giampani",slug:"adriana-borges-giampani"}]},{id:"23838",title:"Primary Angle Closure Glaucoma",slug:"primary-angle-closure-glaucoma",signatures:"Michael B. Rumelt",authors:[{id:"62809",title:"Dr.",name:"Michael",middleName:null,surname:"Rumelt",fullName:"Michael Rumelt",slug:"michael-rumelt"},{id:"140318",title:"Dr.",name:"M.D.",middleName:null,surname:"Emeritus",fullName:"M.D. Emeritus",slug:"m.d.-emeritus"}]},{id:"23839",title:"Plateau Iris",slug:"plateau-iris",signatures:"Yoshiaki Kiuchi, Hideki Mochizuki and Kiyoshi Kusanagi",authors:[{id:"32982",title:"Prof.",name:"Yoshiaki",middleName:null,surname:"Kiuchi",fullName:"Yoshiaki Kiuchi",slug:"yoshiaki-kiuchi"},{id:"48345",title:"Dr.",name:"Hideki",middleName:null,surname:"Mochizuki",fullName:"Hideki Mochizuki",slug:"hideki-mochizuki"},{id:"48346",title:"Dr.",name:"Kiyoshi",middleName:null,surname:"Kusanagi",fullName:"Kiyoshi Kusanagi",slug:"kiyoshi-kusanagi"}]},{id:"23840",title:"Normal-Tension (Low-Tension) Glaucoma",slug:"normal-tension-low-tension-glaucoma",signatures:"Tsvi Sheleg",authors:[{id:"62356",title:"Dr.",name:"Tsvi",middleName:null,surname:"Sheleg",fullName:"Tsvi Sheleg",slug:"tsvi-sheleg"}]},{id:"23841",title:"Drug-Induced Glaucoma (Glaucoma Secondary to Systemic Medications)",slug:"drug-induced-glaucoma-glaucoma-secondary-to-systemic-medications-",signatures:"Eitan Z. Rath",authors:[{id:"59158",title:"Dr.",name:"Eitan Z.",middleName:null,surname:"Rath",fullName:"Eitan Z. Rath",slug:"eitan-z.-rath"}]},{id:"23842",title:"Steroid Induced Glaucoma",slug:"steroid-induced-glaucoma",signatures:"Avraham Cohen",authors:[{id:"61596",title:"Dr.",name:"Avraham",middleName:null,surname:"Cohen",fullName:"Avraham Cohen",slug:"avraham-cohen"}]},{id:"23843",title:"Glaucoma in Cases of Penetrating Keratoplasty, Lamellar Procedures and Keratoprosthesis",slug:"glaucoma-in-cases-of-penetrating-keratoplasty-lamellar-procedures-and-keratoprosthesis",signatures:"Shimon Rumelt",authors:[{id:"54335",title:"Dr.",name:"Shimon",middleName:null,surname:"Rumelt",fullName:"Shimon Rumelt",slug:"shimon-rumelt"}]}]}]},onlineFirst:{chapter:{type:"chapter",id:"70490",title:"Body Dysmorphic Disorder in Oral and Maxillofacial Surgery",doi:"10.5772/intechopen.90541",slug:"body-dysmorphic-disorder-in-oral-and-maxillofacial-surgery",body:'
1. Description
Most people are not completely satisfied with their appearance. But some individuals are very concerned about a slight or imaginary flaw in their appearance. These individuals could have a "problem" not only physically but also psychiatrically.
Body dysmorphic disorder (BDD) is a condition not only in which a person overestimates and exaggerates a body defect but also one may believe in the existence even if there is not a body defect. This engagement can lead to significant unrest or impaired functionality. BDD is a severe illness and relatively common which often presents to both mental health professionals and nonpsychiatric physicians [1].
2. Body dysmorphic disorder in oral and maxillofacial surgery
The developed scales have been mentioned in many studies in the world, including esthetics such as dermatology, esthetic surgery, maxillofacial surgery, and orthodontics, and have been used to detect individuals with BDD (Figure 2). But the maxillofacial region is highly associated with face deformities, and the patients with BDD are applying to those clinics even without self-awareness of their disorders. Particularly, orthognathic surgery, also known as corrective jaw surgery, is considered functional surgery in the treatment of maxillomandibular dysfunction. However, the correction of maxillomandibular deformity creates highly esthetic and satisfactory results. In the studies in the literature, it has been reported that 52–74% of orthognathic surgical patients are associated with the facial appearance of surgical motivations and will have similar psychological motivations to cosmetic surgery patients. After this type of surgery, satisfaction with the outcome is as high as 92%, resulting in improved quality of life [54, 55, 56]. In a small number of patients (<10%) who are not satisfied with the surgical outcome, the underlying cause may be a psychological condition experienced by the individual rather than a failed surgical procedure. The underlying psychological condition may be BDD, which is believed to be increased in patients seeking orthognathic surgery [56]. It was found that 10% of orthognathic surgery patients met significantly higher BDD criteria than reported rates (between 0.7 and 4.0%) in the general adult population [15, 57, 58, 59]. This rate is similar to the prevalence of cosmetic surgery and dermatology patient population of BDD, which is between 6 and 16% [60].
Although researches on BDD and dental treatment are relatively rare, published case reports showed the BDD patients involved in general dentistry and maxillofacial surgery. Some authors applied a questionnaire to 40 adult patients who participated in orthodontic treatment and estimated the prevalence of BDD to be 7.5%, suggesting that individuals with BDD had a high demand for orthodontic treatment [34]. De Jongh et al. reported the frequency of occupation of individuals with a defect in their appearance and stated that the rate of whitening and orthodontic treatment of those who reported that they were engaged in such defect was nine times higher [60]. These studies have shown that clinicians working in esthetic dentistry are likely to be visited by BDD patients and therefore need to be aware of the condition of such patients and to know how to evaluate and manage patients suspected of having BDD [49].
In addition to areas such as plastic surgery and dermatology, another important part where the patient comes with esthetic complaints is dentistry. Maxillofacial surgery, orthodontics, prosthetic, and restorative dental treatment, which is a branch of dentistry, are among the important parts that patients come with esthetic complaints. The inability to detect individuals with possible BDD in these departments and to try to eliminate the esthetic complaint before the treatment of psychiatric disorder adversely affects the success of the treatment.
Eventually, all of those studies show that the prevalence of BDD among dentist individuals is much more severe than the general population. Moreover, the incidence of BDD patients among individuals who apply to clinics is unknown. To increase the success rate of the treatment by increasing the satisfaction rate obtained as a result of the esthetic treatments, further studies should be planned to identify the individuals with BDD. The importance of informing the patients preoperatively in dentistry/maxillofacial surgery must be well-known. The studies should aim to increase the frequency of application of the tests for BDD in dentistry to determine the real epidemiology of this disease among this field.
3. Conclusion
The patients with BDD apply to all clinics to relieve their esthetic concerns which are the main complaint despite the lack of self-awareness of the psychological disorder.

These clinics may be dental, maxillofacial surgery, dermatology, and esthetic surgery that provide esthetic treatment to a large extent.

Worldwide research on BDD has not yet received the value it deserves concerning the prevalence and severity of the disease.

Researches in dentistry and oral and maxillofacial surgery are much less than in other departments. Individuals suffering from BDD are not well-known among dentists/oral and maxillofacial surgeons; therefore, the frequency of BDD patients is not noticed.
Conflict of interest
None.

\n',keywords:"body dysmorphic disorder, maxillofacial surgery, esthetics, dentistry, psychiatry",chapterPDFUrl:"https://cdn.intechopen.com/pdfs/70490.pdf",chapterXML:"https://mts.intechopen.com/source/xml/70490.xml",downloadPdfUrl:"/chapter/pdf-download/70490",previewPdfUrl:"/chapter/pdf-preview/70490",totalDownloads:217,totalViews:0,totalCrossrefCites:0,dateSubmitted:"February 11th 2019",dateReviewed:"November 18th 2019",datePrePublished:"January 29th 2020",datePublished:"July 22nd 2020",dateFinished:null,readingETA:"0",abstract:"Body dysmorphic disorder (BDD) may be related to the appearance of a body part or may sometimes arise from concerns about a body function. Currently, this disorder was included in contemporary classification systems with DSM-5. The majority of BDD patients first consult dermatologists, surgeons, and more often plastic surgeons, rather than psychiatrists. Therefore, it is difficult to determine the prevalence of this disorder in the psychiatric society. The oral and maxillofacial region is highly associated with face deformities, and the patients with BDD are applying to those clinics even without self-awareness of their disorders. It has been reported that most of the orthognathic surgical patients are associated with the facial appearance of surgical motivations and will have similar psychological motivations to cosmetic surgery patients. Moreover, the orthodontics, prosthetic and restorative dentistry are the branches of dentistry that mostly the patients come with esthetic complaints. Studies on BDD have not yet received the value they deserve concerning the prevalence and severity. Researches in dentistry and oral and maxillofacial surgery are much less, and the individuals suffering from BDD are not well-known among dentists/oral and maxillofacial surgeons; therefore, the frequency of BDD patients is not noticed and treated properly.",reviewType:"peer-reviewed",bibtexUrl:"/chapter/bibtex/70490",risUrl:"/chapter/ris/70490",signatures:"Türker Yücesoy",book:{id:"7928",title:"Maxillofacial Surgery and Craniofacial Deformity",subtitle:"Practices and Updates",fullTitle:"Maxillofacial Surgery and Craniofacial Deformity - Practices and Updates",slug:"maxillofacial-surgery-and-craniofacial-deformity-practices-and-updates",publishedDate:"July 22nd 2020",bookSignature:"Mazen Ahmad Almasri and Raja Kummoona",coverURL:"https://cdn.intechopen.com/books/images_new/7928.jpg",licenceType:"CC BY 3.0",editedByType:"Edited by",editors:[{id:"150413",title:"Dr.",name:"Mazen Ahmad",middleName:null,surname:"Almasri",slug:"mazen-ahmad-almasri",fullName:"Mazen Ahmad Almasri"}],productType:{id:"1",title:"Edited Volume",chapterContentType:"chapter",authoredCaption:"Edited by"}},authors:[{id:"240680",title:"Dr.",name:"Turker",middleName:null,surname:"Yucesoy",fullName:"Turker Yucesoy",slug:"turker-yucesoy",email:"dt.yucesoy@hotmail.com",position:null,institution:null}],sections:[{id:"sec_1",title:"1. Description",level:"1"},{id:"sec_1_2",title:"1.1 History",level:"2"},{id:"sec_2_2",title:"1.2 Diagnosis",level:"2"},{id:"sec_3_2",title:"1.3 Epidemiology",level:"2"},{id:"sec_4_2",title:"1.4 Quality of life and functionality",level:"2"},{id:"sec_5_2",title:"1.5 Classification",level:"2"},{id:"sec_6_2",title:"1.6 Clinical symptoms",level:"2"},{id:"sec_7_2",title:"1.7 Co-diagnosis",level:"2"},{id:"sec_8_2",title:"1.8 Differential diagnosis",level:"2"},{id:"sec_9_2",title:"1.9 Treatment",level:"2"},{id:"sec_10_2",title:"1.10 Translation of the scales and questionnaires",level:"2"},{id:"sec_12",title:"2. Body dysmorphic disorder in oral and maxillofacial surgery",level:"1"},{id:"sec_13",title:"3. Conclusion",level:"1"},{id:"sec_17",title:"Conflict of interest",level:"1"}],chapterReferences:[{id:"B1",body:'Phillips KA. The presentation of body dysmorphic disorder in medical settings. Primary Psychiatry. 2006;13(7):51'},{id:"B2",body:'Fava GA. Morselli's Legacyi: Dysmorphophobia. Psychotherapy and Psychosomatics. 1992;58(3-4):117-118'},{id:"B3",body:'Crerand CE, Franklin ME, Sarwer DB. Body dysmorphic disorder and cosmetic surgery. Plastic and Reconstructive Surgery. 2006;118(7):167e-180e'},{id:"B4",body:'Hunt TJ, Thienhaus O, Ellwood A. The mirror lies: Body dysmorphic disorder. American Family Physician. 2008;78(2):217-224'},{id:"B5",body:'American Psychiatric Association. Diagnostic and statistical manual of mental disorders (DSM-5®). USA: American Psychiatric Publishing; 2013'},{id:"B6",body:'Cash TF, Phillips KA, Santos MT, Hrabosky JI. Measuring "negative body image": Validation of the body image disturbance questionnaire in a nonclinical population. Body Image. 2004;1(4):363-372'},{id:"B7",body:'Phillips KA, Hollander E, Rasmussen SA, Aronowitz BR. A severity rating scale for body dysmorphic disorder: Development, reliability, and validity of a modified version of the Yale-Brown obsessive compulsive scale. Psychopharmacology Bulletin. 1997;33(1):17'},{id:"B8",body:'Veale D, Ellison N, Werner TG, Dodhia R, Serfaty M, Clarke A. Development of a cosmetic procedure screening questionnaire (COPS) for body dysmorphic disorder. Journal of Plastic, Reconstructive & Aesthetic Surgery. 2012;65(4):530-532'},{id:"B9",body:'Veale D, Eshkevari E, Kanakam N, Ellison N, Costa A, Werner T. The appearance anxiety inventory: Validation of a process measure in the treatment of body dysmorphic disorder. Behavioural and Cognitive Psychotherapy. 2014;42(5):605-616'},{id:"B10",body:'LeBeau RT, Mischel ER, Simpson HB, Mataix-Cols D, Phillips KA, Stein DJ, et al. Preliminary assessment of obsessive–compulsive spectrum disorder scales for DSM-5. Journal of Obsessive-Compulsive and Related Disorders. 2013;2(2):114-118'},{id:"B11",body:'Hrabosky JI, Cash TF, Veale D, Neziroglu F, Soll EA, Garner DM, et al. Multidimensional body image comparisons among patients with eating disorders, body dysmorphic disorder, and clinical controls: A multisite study. Body Image. 2009;6(3):155-163'},{id:"B12",body:'Mancuso SG, Knoesen NP, Castle DJ. The Dysmorphic concern questionnaire: A screening measure for body dysmorphic disorder. The Australian and New Zealand Journal of Psychiatry. 2010;44(6):535-542'},{id:"B13",body:'Bjornsson AS, Didie ER, Phillips KA. Body dysmorphic disorder. Dialogues in Clinical Neuroscience. 2010;12(2):221'},{id:"B14",body:'Bienvenu OJ, Samuels JF, Riddle MA, Hoehn-Saric R, Liang K-Y, Cullen BA, et al. The relationship of obsessive–compulsive disorder to possible spectrum disorders: Results from a family study. Biological Psychiatry. 2000;48(4):287-293'},{id:"B15",body:'Bohne A, Keuthen NJ, Wilhelm S, Deckersbach T, Jenike MA. Prevalence of symptoms of body dysmorphic disorder and its correlates: A cross-cultural comparison. Psychosomatics. 2002;43(6):486-490'},{id:"B16",body:'Cansever A, Uzun Ö, Dönmez E, Özşahin A. The prevalence and clinical features of body dysmorphic disorder in college students: A study in a Turkish sample. Comprehensive Psychiatry. 2003;44(1):60-64'},{id:"B17",body:'Faravelli C, Salvatori S, Galassi F, Aiazzi L, Drei C, Cabras P. Epidemiology of somatoform disorders: A community survey in Florence. Social Psychiatry and Psychiatric Epidemiology. 1997;32(1):24-29'},{id:"B18",body:'Sarwer DB, Cash TF, Magee L, Williams EF, Thompson JK, Roehrig M, et al. Female college students and cosmetic surgery: An investigation of experiences, attitudes, and body image. Plastic and Reconstructive Surgery. 2005;115(3):931-938'},{id:"B19",body:'Phillips KA, Dufresne RG Jr, Wilkel CS, Vittorio CC. Rate of body dysmorphic disorder in dermatology patients. Journal of the American Academy of Dermatology. 2000;42(3):436-441'},{id:"B20",body:'Uzun Ö, Başoğlu C, Akar A, Cansever A, Özşahin A, Çetin M, et al. Body dysmorphic disorder in patients with acne. Comprehensive Psychiatry. 2003;44(5):415-419'},{id:"B21",body:'Sarwer DB, Wadden TA, Pertschuk MJ, Whitaker LA. Body image dissatisfaction and body dysmorphic disorder in 100 cosmetic surgery patients. Plastic and Reconstructive Surgery. 1998;101(6):1644-1649'},{id:"B22",body:'Nierenberg AA, Phillips KA, Petersen TJ, Kelly KE, Alpert JE, Worthington JJ, et al. Body dysmorphic disorder in outpatients with major depression. Journal of Affective Disorders. 2002;69(1-3):141-148'},{id:"B23",body:'Perugi G, Akiskal H, Lattanzi L, Cecconi D, Mastrocinque C, Patronelli A, et al. The high prevalence of "soft" bipolar (II) features in atypical depression. Comprehensive Psychiatry. 1998;39(2):63-71'},{id:"B24",body:'Phillips KA, Nierenberg AA, Brendel G, Fava M. Prevalence and clinical features of body dysmorphic disorder in atypical major depression. The Journal of Nervous and Mental Disease. 1996;184(2):125-129'},{id:"B25",body:'Brawman-Mintzer O, Lydiard RB, Phillips KA, Morton A, Czepowicz V, Emmanuel N, et al. Body dysmorphic disorder in patients with anxiety disorders and major depression: A comorbidity study. The American Journal of Psychiatry. 1995;152(11):1665-1667. Available from: https://doi.org/10.1176/ajp.152.11.1665'},{id:"B26",body:'Wilhelm S, Otto MW, Zucker BG, Pollack MH. Prevalence of body dysmorphic disorder in patients with anxiety disorders. Journal of Anxiety Disorders. 1997;11(5):499-502'},{id:"B27",body:'Pigott TA, L'Heureux F, Dubbert B, Bernstein S, Murphy DL. Obsessive compulsive disorder: comorbid conditions. The Journal of Clinical Psychiatry. 1994;55:15-27. discussion 28-32'},{id:"B28",body:'Simeon D, Hollander E, Stein DJ, Cohen L, Aronowitz B. Body dysmorphic disorder in the DSM-IV field trial for obsessive-compulsive disorder. The American Journal of Psychiatry. 1995;152(8):1207-1209'},{id:"B29",body:'Grant JE, Kim SW, Eckert ED. Body dysmorphic disorder in patients with anorexia nervosa: Prevalence, clinical features, and delusionality of body image. International Journal of Eating Disorders. 2002;32(3):291-300'},{id:"B30",body:'Hollander E, Aronowitz BR. Comorbid social anxiety and body dysmorphic disorder: Managing the complicated patient. The Journal of Clinical Psychiatry. 1999;60:27-31'},{id:"B31",body:'Veale D, Boocock A, Gournay K, Dryden W, Shah F, Willson R, et al. Body dysmorphic disorder: A survey of fifty cases. The British Journal of Psychiatry. 1996;169(2):196-201'},{id:"B32",body:'Phillips KA, McElroy SL, Keck PE, Pope HG, Hudson JI. Body dysmorphic disorder: 30 cases of imagined ugliness. American Journal of Psychiatry. 1993;150:302-302'},{id:"B33",body:'Phillips KA, Menard W, Fay C. Gender similarities and differences in 200 individuals with body dysmorphic disorder. Comprehensive Psychiatry. 2006;47(2):77-87'},{id:"B34",body:'Hepburn S, Cunningham S. Body dysmorphic disorder in adult orthodontic patients. American Journal of Orthodontics and Dentofacial Orthopedics. 2006;130(5):569-574'},{id:"B35",body:'Phillips K. In: Phillips KA, editor. Body Dysmorphic Disorder, in Somatoform and Factitious Disorders. Washington, DC: American Psychiatric Press; 2001'},{id:"B36",body:'Castle DJ, Rossell SL. An update on body dysmorphic disorder. Current Opinion in Psychiatry. 2006;19(1):74-78'},{id:"B37",body:'Hollander E, Cohen LJ, Simeon D. Body dysmorphic disorder. Psychiatric Annals. 1993;23(7):359-364'},{id:"B38",body:'Gunstad J, Phillips KA. Axis I comorbidity in body dysmorphic disorder. Comprehensive Psychiatry. 2003;44(4):270-276'},{id:"B39",body:'Phillips KA, McElroy SL, Keck PE, Hudson JI, Pope H. A comparison of delusional and nondelusional body dysmorphic disorder in 100 cases. Psychopharmacology Bulletin. 1994;30(2):179-186'},{id:"B40",body:'Cohen LJ, Stein DJ, Simeon D. Obsessive-compulsive spectrum disorders. In: Hollander E, Stein DJ, editors. Obsessive-Compulsive Disorders. New York: Marcel Dekker Inc; 1997. pp. 47-74'},{id:"B41",body:'Phillips KA, Gunderson CG, Mallya G, McElroy SL, Carter W. A comparison study of body dysmorphic disorder and obsessive-compulsive disorder. The Journal of Clinical Psychiatry. 1998;59(11):568-575'},{id:"B42",body:'Frare F, Perugi G, Ruffolo G, Toni C. Obsessive–compulsive disorder and body dysmorphic disorder: A comparison of clinical features. European Psychiatry. 2004;19(5):292-298'},{id:"B43",body:'Buhlmann U, Wilhelm S, McNally RJ, Tuschen-Caffier B, Baer L, Jenike MA. Interpretive biases for ambiguous information in body dysmorphic disorder. CNS Spectrums. 2002;7(6):435-443'},{id:"B44",body:'Eisen JL, Phillips KA, Coles ME, Rasmussen SA. Insight in obsessive compulsive disorder and body dysmorphic disorder. Comprehensive Psychiatry. 2004;45(1):10-15'},{id:"B45",body:'Crerand CE, Phillips KA, Menard W, Fay C. Nonpsychiatric medical treatment of body dysmorphic disorder. Psychosomatics. 2005;46(6):549-555'},{id:"B46",body:'Phillips KA. The Broken Mirror: Understanding and Treating Body Dysmorphic Disorder. USA: Oxford University Press; 2005'},{id:"B47",body:'Phillips KA. Understanding Body Dysmorphic Disorder. USA: Oxford University Press; 2009'},{id:"B48",body:'Ray PÇ, Demirkol ME, Tamam L. Beden dismorfik bozukluğu. Psikiyatride Güncel Yaklaşımlar. 2012;4(4):547-565'},{id:"B49",body:'Cunningham S, Bryant C, Manisali M, Hunt N, Feinmann C. Dysmorphophobia: Recent developments of interest to the maxillofacial surgeon. British Journal of Oral and Maxillofacial Surgery. 1996;34(5):368-374'},{id:"B50",body:'MJd B, Sabino Neto M, de Oliveira MF, Cordás TA, Duarte LS, Rosella MF, et al. Yale-Brown obsessive compulsive scale modified for body dysmorphic disorder (BDD-YBOCS): Brazilian Portuguese translation, cultural adaptation and validation. Brazilian Journal of Psychiatry. 2015;37(4):310-316'},{id:"B51",body:'Rabiee M, Khorramdel K, Kalantari M, Molavi H. Factor structure, validity and reliability of the modified Yale-brown obsessive compulsive scale for body dysmorphic disorder in students. Iranian Journal of Psychiatry and Clinical Psychology. 2010;15(4):343-350'},{id:"B52",body:'Rush AJ Jr, First MB, Blacker D. Handbook of Psychiatric Measures. USA: American Psychiatric Publishing; 2009'},{id:"B53",body:'Wetterkamp M, Thielsch MT, Gosheger G, Boertz P, Terheyden JH, Schulte TL. German validation of the BIDQ-S questionnaire on body image disturbance in idiopathic scoliosis. European Spine Journal. 2017;26(2):309-315'},{id:"B54",body:'Cheng L, Roles D, Telfer M. Orthognathic surgery: The patients\' perspective. British Journal of Oral and Maxillofacial Surgery. 1998;36(4):261-263'},{id:"B55",body:'Espeland L, Høgevold HE, Stenvik A. A 3-year patient-centred follow-up of 516 consecutively treated orthognathic surgery patients. The European Journal of Orthodontics. 2007;30(1):24-30'},{id:"B56",body:'Olson R, Laskin D. Expectations of patients from orthognathic surgery. Journal of Oral Surgery. 1980;38(4):283-285'},{id:"B57",body:'Buhlmann U, Glaesmer H, Mewes R, Fama JM, Wilhelm S, Brähler E, et al. Updates on the prevalence of body dysmorphic disorder: A population-based survey. Psychiatry Research. 2010;178(1):171-175'},{id:"B58",body:'Koran LM, Abujaoude E, Large MD, Serpe RT. The prevalence of body dysmorphic disorder in the United States adult population. CNS Spectrums. 2008;13(4):316-322'},{id:"B59",body:'Otto MW, Wilhelm S, Cohen LS, Harlow BL. Prevalence of body dysmorphic disorder in a community sample of women. American Journal of Psychiatry. 2001;158(12):2061-2063'},{id:"B60",body:'De Jongh A, Oosterink F, Van Rood Y, Aartman I. Preoccupation with one's appearance: A motivating factor for cosmetic dental treatment? British Dental Journal. 2008;204(12):691'}],footnotes:[],contributors:[{corresp:"yes",contributorFullName:"Türker Yücesoy",address:"dt.yucesoy@hotmail.com",affiliation:'
Department of Oral and Maxillofacial Surgery, Faculty of Dentistry, Bezmialem Vakif University, Istanbul, Turkey
'}],corrections:null},book:{id:"7928",title:"Maxillofacial Surgery and Craniofacial Deformity",subtitle:"Practices and Updates",fullTitle:"Maxillofacial Surgery and Craniofacial Deformity - Practices and Updates",slug:"maxillofacial-surgery-and-craniofacial-deformity-practices-and-updates",publishedDate:"July 22nd 2020",bookSignature:"Mazen Ahmad Almasri and Raja Kummoona",coverURL:"https://cdn.intechopen.com/books/images_new/7928.jpg",licenceType:"CC BY 3.0",editedByType:"Edited by",editors:[{id:"150413",title:"Dr.",name:"Mazen Ahmad",middleName:null,surname:"Almasri",slug:"mazen-ahmad-almasri",fullName:"Mazen Ahmad Almasri"}],productType:{id:"1",title:"Edited Volume",chapterContentType:"chapter",authoredCaption:"Edited by"}}},profile:{item:{id:"326768",title:"Dr.",name:"Jin",middleName:null,surname:"Dang",email:"dangj1@uci.edu",fullName:"Jin Dang",slug:"jin-dang",position:null,biography:null,institutionString:null,profilePictureURL:"//cdnintech.com/web/frontend/www/assets/author.svg",totalCites:0,totalChapterViews:"0",outsideEditionCount:0,totalAuthoredChapters:"1",totalEditedBooks:"0",personalWebsiteURL:null,twitterURL:null,linkedinURL:null,institution:null},booksEdited:[],chaptersAuthored:[{title:"New Generation Aero Combustor",slug:"new-generation-aero-combustor",abstract:"The purpose of this study is to identify the technology for next generation aero combustors, and to propose totally new combustor design approaches. Next generation aero combustors need very high combustion air fraction, that brings idle lean blow out (LBO) problem. The present study suggests several measures to solve this problem, including: pilot and main two concentric combustion zones with separation, aerodynamic design to have main air slipping by pilot combustion zones, etc. For high fuel air ratio (FAR) combustor, the present authors propose using angled main fuel co-axial air plain jet injection. Make use of different penetration to meet the need for low power and high power conditions. For low emissions combustor, the present authors use small scale close contact fuel-air mixing with fuel staging to have low emissions at the same time to have good idle, good high altitude ignition, etc. Brand new cooling designs are proposed for outliner and inner liner. This chapter is mainly a survey of present author's own research. The results of this study will provide guideline for the development of next generation aero combustors.",signatures:"Jushan Chin and Jin Dang",authors:[{id:"323759",title:"Prof.",name:"Jushan",surname:"Chin",fullName:"Jushan Chin",slug:"jushan-chin",email:"jschin2016@gmail.com"},{id:"326768",title:"Dr.",name:"Jin",surname:"Dang",fullName:"Jin Dang",slug:"jin-dang",email:"dangj1@uci.edu"}],book:{title:"Renewable Energy",slug:"renewable-energy-technologies-and-applications",productType:{id:"1",title:"Edited Volume"}}}],collaborators:[{id:"200401",title:"Dr.",name:"Dan",surname:"Serbanescu",slug:"dan-serbanescu",fullName:"Dan Serbanescu",position:null,profilePictureURL:"//cdnintech.com/web/frontend/www/assets/author.svg",biography:null,institutionString:null,institution:null},{id:"213238",title:"Dr.",name:"Nicolás",surname:"Muñoz-Galeano",slug:"nicolas-munoz-galeano",fullName:"Nicolás Muñoz-Galeano",position:null,profilePictureURL:"//cdnintech.com/web/frontend/www/assets/author.svg",biography:null,institutionString:null,institution:null},{id:"286415",title:"Prof.",name:"Omer K.",surname:"Ahmed",slug:"omer-k.-ahmed",fullName:"Omer K. Ahmed",position:null,profilePictureURL:"//cdnintech.com/web/frontend/www/assets/author.svg",biography:null,institutionString:null,institution:null},{id:"307883",title:"Dr.",name:"Jesús M",surname:"Lopez-Lezama",slug:"jesus-m-lopez-lezama",fullName:"Jesús M Lopez-Lezama",position:null,profilePictureURL:"//cdnintech.com/web/frontend/www/assets/author.svg",biography:null,institutionString:null,institution:{name:"University of Antioquia",institutionURL:null,country:{name:"Colombia"}}},{id:"307884",title:"MSc.",name:"Oswaldo A.",surname:"Arráez-Cancelliere",slug:"oswaldo-a.-arraez-cancelliere",fullName:"Oswaldo A. Arráez-Cancelliere",position:null,profilePictureURL:"//cdnintech.com/web/frontend/www/assets/author.svg",biography:null,institutionString:null,institution:{name:"University of Antioquia",institutionURL:null,country:{name:"Colombia"}}},{id:"311549",title:"Dr.",name:"Jetsada",surname:"Posom",slug:"jetsada-posom",fullName:"Jetsada Posom",position:null,profilePictureURL:"//cdnintech.com/web/frontend/www/assets/author.svg",biography:null,institutionString:null,institution:null},{id:"311763",title:"Dr.",name:"Bhupendra S.",surname:"Rawat",slug:"bhupendra-s.-rawat",fullName:"Bhupendra S. Rawat",position:null,profilePictureURL:"//cdnintech.com/web/frontend/www/assets/author.svg",biography:null,institutionString:null,institution:null},{id:"312089",title:"Dr.",name:"Poonam",surname:"Negi",slug:"poonam-negi",fullName:"Poonam Negi",position:null,profilePictureURL:"//cdnintech.com/web/frontend/www/assets/author.svg",biography:null,institutionString:null,institution:null},{id:"312150",title:"Dr.",name:"Bharti",surname:"Ramola",slug:"bharti-ramola",fullName:"Bharti Ramola",position:null,profilePictureURL:"//cdnintech.com/web/frontend/www/assets/author.svg",biography:null,institutionString:null,institution:null},{id:"312151",title:"Dr.",name:"Pradeep Chandra",surname:"Pant",slug:"pradeep-chandra-pant",fullName:"Pradeep Chandra Pant",position:null,profilePictureURL:"//cdnintech.com/web/frontend/www/assets/author.svg",biography:null,institutionString:null,institution:{name:"Ministry of New and Renewable Energy",institutionURL:null,country:{name:"India"}}}]},generic:{page:{slug:"advertising",title:"Advertising",intro:"

Advertising and sponsorship opportunities are available on intechopen.com for quality companies offering patients, caregivers, and healthcare professional's relevant products and services. We only partner with leading and trusted brands in the patient care, healthcare, and pharmaceutical market.

",metaTitle:"Advertising",metaDescription:"Advertising",metaKeywords:"Advertising",canonicalURL:"/page/advertising",contentRaw:'[{"type":"htmlEditorComponent","content":"

IntechOpen is exclusively represented by eHealthcare Solutions. For additional information on advertising and sponsor partnerships please contact:

\\n\\n

eHealthcare Solutions
2093 Philadelphia Pike #8370
Claymont, DE 19703

\\n\\n

email: sales@ehsmail.comPhone: (609) 882-8887Web: eHealthcareSolutions.com

\\n\\n
\\n"}]'},components:[{type:"htmlEditorComponent",content:'

IntechOpen is exclusively represented by eHealthcare Solutions. For additional information on advertising and sponsor partnerships please contact:

\n\n

eHealthcare Solutions
2093 Philadelphia Pike #8370
Claymont, DE 19703

\n\n

email: sales@ehsmail.comPhone: (609) 882-8887Web: eHealthcareSolutions.com

\n\n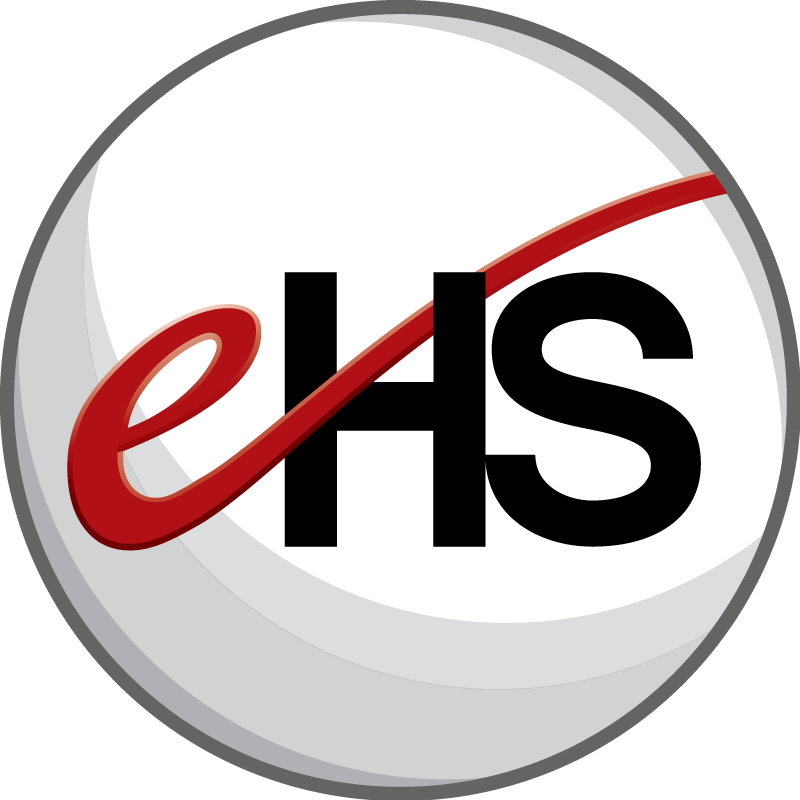 \n'}]},successStories:{items:[]},authorsAndEditors:{filterParams:{sort:"featured,name"},profiles:[{id:"6700",title:"Dr.",name:"Abbass A.",middleName:null,surname:"Hashim",slug:"abbass-a.-hashim",fullName:"Abbass A. Hashim",position:null,profilePictureURL:"https://mts.intechopen.com/storage/users/6700/images/1864_n.jpg",biography:"Currently I am carrying out research in several areas of interest, mainly covering work on chemical and bio-sensors, semiconductor thin film device fabrication and characterisation.\nAt the moment I have very strong interest in radiation environmental pollution and bacteriology treatment. The teams of researchers are working very hard to bring novel results in this field. I am also a member of the team in charge for the supervision of Ph.D. students in the fields of development of silicon based planar waveguide sensor devices, study of inelastic electron tunnelling in planar tunnelling nanostructures for sensing applications and development of organotellurium(IV) compounds for semiconductor applications. I am a specialist in data analysis techniques and nanosurface structure. I have served as the editor for many books, been a member of the editorial board in science journals, have published many papers and hold many patents.",institutionString:null,institution:{name:"Sheffield Hallam University",country:{name:"United Kingdom"}}},{id:"54525",title:"Prof.",name:"Abdul Latif",middleName:null,surname:"Ahmad",slug:"abdul-latif-ahmad",fullName:"Abdul Latif Ahmad",position:null,profilePictureURL:"//cdnintech.com/web/frontend/www/assets/author.svg",biography:null,institutionString:null,institution:null},{id:"20567",title:"Prof.",name:"Ado",middleName:null,surname:"Jorio",slug:"ado-jorio",fullName:"Ado Jorio",position:null,profilePictureURL:"//cdnintech.com/web/frontend/www/assets/author.svg",biography:null,institutionString:null,institution:{name:"Universidade Federal de Minas Gerais",country:{name:"Brazil"}}},{id:"47940",title:"Dr.",name:"Alberto",middleName:null,surname:"Mantovani",slug:"alberto-mantovani",fullName:"Alberto Mantovani",position:null,profilePictureURL:"//cdnintech.com/web/frontend/www/assets/author.svg",biography:null,institutionString:null,institution:null},{id:"12392",title:"Mr.",name:"Alex",middleName:null,surname:"Lazinica",slug:"alex-lazinica",fullName:"Alex Lazinica",position:null,profilePictureURL:"https://mts.intechopen.com/storage/users/12392/images/7282_n.png",biography:"Alex Lazinica is the founder and CEO of IntechOpen. After obtaining a Master's degree in Mechanical Engineering, he continued his PhD studies in Robotics at the Vienna University of Technology. Here he worked as a robotic researcher with the university's Intelligent Manufacturing Systems Group as well as a guest researcher at various European universities, including the Swiss Federal Institute of Technology Lausanne (EPFL). During this time he published more than 20 scientific papers, gave presentations, served as a reviewer for major robotic journals and conferences and most importantly he co-founded and built the International Journal of Advanced Robotic Systems- world's first Open Access journal in the field of robotics. Starting this journal was a pivotal point in his career, since it was a pathway to founding IntechOpen - Open Access publisher focused on addressing academic researchers needs. Alex is a personification of IntechOpen key values being trusted, open and entrepreneurial. Today his focus is on defining the growth and development strategy for the company.",institutionString:null,institution:{name:"TU Wien",country:{name:"Austria"}}},{id:"19816",title:"Prof.",name:"Alexander",middleName:null,surname:"Kokorin",slug:"alexander-kokorin",fullName:"Alexander Kokorin",position:null,profilePictureURL:"https://mts.intechopen.com/storage/users/19816/images/1607_n.jpg",biography:"Alexander I. Kokorin: born: 1947, Moscow; DSc., PhD; Principal Research Fellow (Research Professor) of Department of Kinetics and Catalysis, N. Semenov Institute of Chemical Physics, Russian Academy of Sciences, Moscow.\r\nArea of research interests: physical chemistry of complex-organized molecular and nanosized systems, including polymer-metal complexes; the surface of doped oxide semiconductors. He is an expert in structural, absorptive, catalytic and photocatalytic properties, in structural organization and dynamic features of ionic liquids, in magnetic interactions between paramagnetic centers. The author or co-author of 3 books, over 200 articles and reviews in scientific journals and books. He is an actual member of the International EPR/ESR Society, European Society on Quantum Solar Energy Conversion, Moscow House of Scientists, of the Board of Moscow Physical Society.",institutionString:null,institution:{name:"Semenov Institute of Chemical Physics",country:{name:"Russia"}}},{id:"62389",title:"PhD.",name:"Ali Demir",middleName:null,surname:"Sezer",slug:"ali-demir-sezer",fullName:"Ali Demir Sezer",position:null,profilePictureURL:"https://mts.intechopen.com/storage/users/62389/images/3413_n.jpg",biography:"Dr. Ali Demir Sezer has a Ph.D. from Pharmaceutical Biotechnology at the Faculty of Pharmacy, University of Marmara (Turkey). He is the member of many Pharmaceutical Associations and acts as a reviewer of scientific journals and European projects under different research areas such as: drug delivery systems, nanotechnology and pharmaceutical biotechnology. Dr. Sezer is the author of many scientific publications in peer-reviewed journals and poster communications. Focus of his research activity is drug delivery, physico-chemical characterization and biological evaluation of biopolymers micro and nanoparticles as modified drug delivery system, and colloidal drug carriers (liposomes, nanoparticles etc.).",institutionString:null,institution:{name:"Marmara University",country:{name:"Turkey"}}},{id:"61051",title:"Prof.",name:"Andrea",middleName:null,surname:"Natale",slug:"andrea-natale",fullName:"Andrea Natale",position:null,profilePictureURL:"//cdnintech.com/web/frontend/www/assets/author.svg",biography:null,institutionString:null,institution:null},{id:"100762",title:"Prof.",name:"Andrea",middleName:null,surname:"Natale",slug:"andrea-natale",fullName:"Andrea Natale",position:null,profilePictureURL:"//cdnintech.com/web/frontend/www/assets/author.svg",biography:null,institutionString:null,institution:{name:"St David's Medical Center",country:{name:"United States of America"}}},{id:"107416",title:"Dr.",name:"Andrea",middleName:null,surname:"Natale",slug:"andrea-natale",fullName:"Andrea Natale",position:null,profilePictureURL:"//cdnintech.com/web/frontend/www/assets/author.svg",biography:null,institutionString:null,institution:{name:"Texas Cardiac Arrhythmia",country:{name:"United States of America"}}},{id:"64434",title:"Dr.",name:"Angkoon",middleName:null,surname:"Phinyomark",slug:"angkoon-phinyomark",fullName:"Angkoon Phinyomark",position:null,profilePictureURL:"https://mts.intechopen.com/storage/users/64434/images/2619_n.jpg",biography:"My name is Angkoon Phinyomark. I received a B.Eng. degree in Computer Engineering with First Class Honors in 2008 from Prince of Songkla University, Songkhla, Thailand, where I received a Ph.D. degree in Electrical Engineering. My research interests are primarily in the area of biomedical signal processing and classification notably EMG (electromyography signal), EOG (electrooculography signal), and EEG (electroencephalography signal), image analysis notably breast cancer analysis and optical coherence tomography, and rehabilitation engineering. I became a student member of IEEE in 2008. During October 2011-March 2012, I had worked at School of Computer Science and Electronic Engineering, University of Essex, Colchester, Essex, United Kingdom. In addition, during a B.Eng. I had been a visiting research student at Faculty of Computer Science, University of Murcia, Murcia, Spain for three months.\n\nI have published over 40 papers during 5 years in refereed journals, books, and conference proceedings in the areas of electro-physiological signals processing and classification, notably EMG and EOG signals, fractal analysis, wavelet analysis, texture analysis, feature extraction and machine learning algorithms, and assistive and rehabilitative devices. I have several computer programming language certificates, i.e. Sun Certified Programmer for the Java 2 Platform 1.4 (SCJP), Microsoft Certified Professional Developer, Web Developer (MCPD), Microsoft Certified Technology Specialist, .NET Framework 2.0 Web (MCTS). I am a Reviewer for several refereed journals and international conferences, such as IEEE Transactions on Biomedical Engineering, IEEE Transactions on Industrial Electronics, Optic Letters, Measurement Science Review, and also a member of the International Advisory Committee for 2012 IEEE Business Engineering and Industrial Applications and 2012 IEEE Symposium on Business, Engineering and Industrial Applications.",institutionString:null,institution:{name:"Joseph Fourier University",country:{name:"France"}}},{id:"55578",title:"Dr.",name:"Antonio",middleName:null,surname:"Jurado-Navas",slug:"antonio-jurado-navas",fullName:"Antonio Jurado-Navas",position:null,profilePictureURL:"https://mts.intechopen.com/storage/users/55578/images/4574_n.png",biography:"Antonio Jurado-Navas received the M.S. degree (2002) and the Ph.D. degree (2009) in Telecommunication Engineering, both from the University of Málaga (Spain). He first worked as a consultant at Vodafone-Spain. From 2004 to 2011, he was a Research Assistant with the Communications Engineering Department at the University of Málaga. In 2011, he became an Assistant Professor in the same department. From 2012 to 2015, he was with Ericsson Spain, where he was working on geo-location\ntools for third generation mobile networks. Since 2015, he is a Marie-Curie fellow at the Denmark Technical University. His current research interests include the areas of mobile communication systems and channel modeling in addition to atmospheric optical communications, adaptive optics and statistics",institutionString:null,institution:{name:"University of Malaga",country:{name:"Spain"}}}],filtersByRegion:[{group:"region",caption:"North America",value:1,count:5766},{group:"region",caption:"Middle and South America",value:2,count:5227},{group:"region",caption:"Africa",value:3,count:1717},{group:"region",caption:"Asia",value:4,count:10367},{group:"region",caption:"Australia and Oceania",value:5,count:897},{group:"region",caption:"Europe",value:6,count:15789}],offset:12,limit:12,total:118188},chapterEmbeded:{data:{}},editorApplication:{success:null,errors:{}},ofsBooks:{filterParams:{sort:"dateEndThirdStepPublish"},books:[{type:"book",id:"10231",title:"Proton Therapy",subtitle:null,isOpenForSubmission:!0,hash:"f4a9009287953c8d1d89f0fa9b7597b0",slug:null,bookSignature:"",coverURL:"https://cdn.intechopen.com/books/images_new/10231.jpg",editedByType:null,editors:null,productType:{id:"1",chapterContentType:"chapter",authoredCaption:"Edited by"}},{type:"book",id:"10652",title:"Visual Object Tracking",subtitle:null,isOpenForSubmission:!0,hash:"96f3ee634a7ba49fa195e50475412af4",slug:null,bookSignature:"",coverURL:"https://cdn.intechopen.com/books/images_new/10652.jpg",editedByType:null,editors:null,productType:{id:"1",chapterContentType:"chapter",authoredCaption:"Edited by"}},{type:"book",id:"10653",title:"Optimization Algorithms",subtitle:null,isOpenForSubmission:!0,hash:"753812dbb9a6f6b57645431063114f6c",slug:null,bookSignature:"",coverURL:"https://cdn.intechopen.com/books/images_new/10653.jpg",editedByType:null,editors:null,productType:{id:"1",chapterContentType:"chapter",authoredCaption:"Edited by"}},{type:"book",id:"10655",title:"Motion Planning",subtitle:null,isOpenForSubmission:!0,hash:"809b5e290cf2dade9e7e0a5ae0ef3df0",slug:null,bookSignature:"",coverURL:"https://cdn.intechopen.com/books/images_new/10655.jpg",editedByType:null,editors:null,productType:{id:"1",chapterContentType:"chapter",authoredCaption:"Edited by"}},{type:"book",id:"10657",title:"Service Robots",subtitle:null,isOpenForSubmission:!0,hash:"5f81b9eea6eb3f9af984031b7af35588",slug:null,bookSignature:"",coverURL:"https://cdn.intechopen.com/books/images_new/10657.jpg",editedByType:null,editors:null,productType:{id:"1",chapterContentType:"chapter",authoredCaption:"Edited by"}},{type:"book",id:"10662",title:"Pedagogy",subtitle:null,isOpenForSubmission:!0,hash:"c858e1c6fb878d3b895acbacec624576",slug:null,bookSignature:"",coverURL:"https://cdn.intechopen.com/books/images_new/10662.jpg",editedByType:null,editors:null,productType:{id:"1",chapterContentType:"chapter",authoredCaption:"Edited by"}},{type:"book",id:"10673",title:"The Psychology of Trust",subtitle:null,isOpenForSubmission:!0,hash:"1f6cac41fd145f718ac0866264499cc8",slug:null,bookSignature:"",coverURL:"https://cdn.intechopen.com/books/images_new/10673.jpg",editedByType:null,editors:null,productType:{id:"1",chapterContentType:"chapter",authoredCaption:"Edited by"}},{type:"book",id:"10675",title:"Hydrostatics",subtitle:null,isOpenForSubmission:!0,hash:"c86c2fa9f835d4ad5e7efd8b01921866",slug:null,bookSignature:"",coverURL:"https://cdn.intechopen.com/books/images_new/10675.jpg",editedByType:null,editors:null,productType:{id:"1",chapterContentType:"chapter",authoredCaption:"Edited by"}},{type:"book",id:"10677",title:"Topology",subtitle:null,isOpenForSubmission:!0,hash:"85eac84b173d785f989522397616124e",slug:null,bookSignature:"",coverURL:"https://cdn.intechopen.com/books/images_new/10677.jpg",editedByType:null,editors:null,productType:{id:"1",chapterContentType:"chapter",authoredCaption:"Edited by"}},{type:"book",id:"10678",title:"Biostatistics",subtitle:null,isOpenForSubmission:!0,hash:"f63db439474a574454a66894db8b394c",slug:null,bookSignature:"",coverURL:"https://cdn.intechopen.com/books/images_new/10678.jpg",editedByType:null,editors:null,productType:{id:"1",chapterContentType:"chapter",authoredCaption:"Edited by"}},{type:"book",id:"10679",title:"Mass Production",subtitle:null,isOpenForSubmission:!0,hash:"2dae91102099b1a07be1a36a68852829",slug:null,bookSignature:"",coverURL:"https://cdn.intechopen.com/books/images_new/10679.jpg",editedByType:null,editors:null,productType:{id:"1",chapterContentType:"chapter",authoredCaption:"Edited by"}},{type:"book",id:"10684",title:"Biorefineries",subtitle:null,isOpenForSubmission:!0,hash:"23962c6b77348bcbf247c673d34562f6",slug:null,bookSignature:"",coverURL:"https://cdn.intechopen.com/books/images_new/10684.jpg",editedByType:null,editors:null,productType:{id:"1",chapterContentType:"chapter",authoredCaption:"Edited by"}}],filtersByTopic:[{group:"topic",caption:"Agricultural and Biological Sciences",value:5,count:14},{group:"topic",caption:"Biochemistry, Genetics and Molecular Biology",value:6,count:3},{group:"topic",caption:"Business, Management and Economics",value:7,count:1},{group:"topic",caption:"Chemistry",value:8,count:7},{group:"topic",caption:"Computer and Information Science",value:9,count:6},{group:"topic",caption:"Earth and Planetary Sciences",value:10,count:7},{group:"topic",caption:"Engineering",value:11,count:15},{group:"topic",caption:"Environmental Sciences",value:12,count:2},{group:"topic",caption:"Immunology and Microbiology",value:13,count:3},{group:"topic",caption:"Materials Science",value:14,count:5},{group:"topic",caption:"Mathematics",value:15,count:1},{group:"topic",caption:"Medicine",value:16,count:24},{group:"topic",caption:"Neuroscience",value:18,count:1},{group:"topic",caption:"Pharmacology, Toxicology and Pharmaceutical Science",value:19,count:2},{group:"topic",caption:"Physics",value:20,count:2},{group:"topic",caption:"Psychology",value:21,count:4},{group:"topic",caption:"Social Sciences",value:23,count:2},{group:"topic",caption:"Technology",value:24,count:1},{group:"topic",caption:"Veterinary Medicine and Science",value:25,count:1}],offset:12,limit:12,total:187},popularBooks:{featuredBooks:[{type:"book",id:"9385",title:"Renewable Energy",subtitle:"Technologies and Applications",isOpenForSubmission:!1,hash:"a6b446d19166f17f313008e6c056f3d8",slug:"renewable-energy-technologies-and-applications",bookSignature:"Tolga Taner, Archana Tiwari and Taha Selim Ustun",coverURL:"https://cdn.intechopen.com/books/images_new/9385.jpg",editors:[{id:"197240",title:"Associate Prof.",name:"Tolga",middleName:null,surname:"Taner",slug:"tolga-taner",fullName:"Tolga Taner"}],equalEditorOne:{id:"186791",title:"Dr.",name:"Archana",middleName:null,surname:"Tiwari",slug:"archana-tiwari",fullName:"Archana Tiwari",profilePictureURL:"https://mts.intechopen.com/storage/users/186791/images/system/186791.jpg",biography:"Dr. Archana Tiwari is Associate Professor at Amity University, India. Her research interests include renewable sources of energy from microalgae and further utilizing the residual biomass for the generation of value-added products, bioremediation through microalgae and microbial consortium, antioxidative enzymes and stress, and nutraceuticals from microalgae. She has been working on algal biotechnology for the last two decades. She has published her research in many international journals and has authored many books and chapters with renowned publishing houses. She has also delivered talks as an invited speaker at many national and international conferences. Dr. Tiwari is the recipient of several awards including Researcher of the Year and Distinguished Scientist.",institutionString:"Amity University",position:null,outsideEditionCount:0,totalCites:0,totalAuthoredChapters:"3",totalChapterViews:"0",totalEditedBooks:"1",institution:{name:"Amity University",institutionURL:null,country:{name:"India"}}},equalEditorTwo:{id:"197609",title:"Prof.",name:"Taha Selim",middleName:null,surname:"Ustun",slug:"taha-selim-ustun",fullName:"Taha Selim Ustun",profilePictureURL:"https://mts.intechopen.com/storage/users/197609/images/system/197609.jpeg",biography:"Dr. Taha Selim Ustun received a Ph.D. in Electrical Engineering from Victoria University, Melbourne, Australia. He is a researcher with the Fukushima Renewable Energy Institute, AIST (FREA), where he leads the Smart Grid Cybersecurity Laboratory. Prior to that, he was a faculty member with the School of Electrical and Computer Engineering, Carnegie Mellon University, Pittsburgh, PA, USA. His current research interests include power systems protection, communication in power networks, distributed generation, microgrids, electric vehicle integration, and cybersecurity in smart grids. He serves on the editorial boards of IEEE Access, IEEE Transactions on Industrial Informatics, Energies, Electronics, Electricity, World Electric Vehicle and Information journals. Dr. Ustun is a member of the IEEE 2004 and 2800, IEC Renewable Energy Management WG 8, and IEC TC 57 WG17. He has been invited to run specialist courses in Africa, India, and China. He has delivered talks for the Qatar Foundation, the World Energy Council, the Waterloo Global Science Initiative, and the European Union Energy Initiative (EUEI). His research has attracted funding from prestigious programs in Japan, Australia, the European Union, and North America.",institutionString:"Fukushima Renewable Energy Institute, AIST (FREA)",position:null,outsideEditionCount:0,totalCites:0,totalAuthoredChapters:"1",totalChapterViews:"0",totalEditedBooks:"0",institution:{name:"National Institute of Advanced Industrial Science and Technology",institutionURL:null,country:{name:"Japan"}}},equalEditorThree:null,productType:{id:"1",chapterContentType:"chapter"}},{type:"book",id:"8985",title:"Natural Resources Management and Biological Sciences",subtitle:null,isOpenForSubmission:!1,hash:"5c2e219a6c021a40b5a20c041dea88c4",slug:"natural-resources-management-and-biological-sciences",bookSignature:"Edward R. Rhodes and Humood Naser",coverURL:"https://cdn.intechopen.com/books/images_new/8985.jpg",editors:[{id:"280886",title:"Prof.",name:"Edward R",middleName:null,surname:"Rhodes",slug:"edward-r-rhodes",fullName:"Edward R Rhodes"}],equalEditorOne:null,equalEditorTwo:null,equalEditorThree:null,productType:{id:"1",chapterContentType:"chapter"}},{type:"book",id:"9027",title:"Human Blood Group Systems and Haemoglobinopathies",subtitle:null,isOpenForSubmission:!1,hash:"d00d8e40b11cfb2547d1122866531c7e",slug:"human-blood-group-systems-and-haemoglobinopathies",bookSignature:"Osaro Erhabor and Anjana Munshi",coverURL:"https://cdn.intechopen.com/books/images_new/9027.jpg",editors:[{id:"35140",title:null,name:"Osaro",middleName:null,surname:"Erhabor",slug:"osaro-erhabor",fullName:"Osaro Erhabor"}],equalEditorOne:null,equalEditorTwo:null,equalEditorThree:null,productType:{id:"1",chapterContentType:"chapter"}},{type:"book",id:"7841",title:"New Insights Into Metabolic Syndrome",subtitle:null,isOpenForSubmission:!1,hash:"ef5accfac9772b9e2c9eff884f085510",slug:"new-insights-into-metabolic-syndrome",bookSignature:"Akikazu Takada",coverURL:"https://cdn.intechopen.com/books/images_new/7841.jpg",editors:[{id:"248459",title:"Dr.",name:"Akikazu",middleName:null,surname:"Takada",slug:"akikazu-takada",fullName:"Akikazu Takada"}],equalEditorOne:null,equalEditorTwo:null,equalEditorThree:null,productType:{id:"1",chapterContentType:"chapter"}},{type:"book",id:"8558",title:"Aerodynamics",subtitle:null,isOpenForSubmission:!1,hash:"db7263fc198dfb539073ba0260a7f1aa",slug:"aerodynamics",bookSignature:"Mofid Gorji-Bandpy and Aly-Mousaad Aly",coverURL:"https://cdn.intechopen.com/books/images_new/8558.jpg",editors:[{id:"35542",title:"Prof.",name:"Mofid",middleName:null,surname:"Gorji-Bandpy",slug:"mofid-gorji-bandpy",fullName:"Mofid Gorji-Bandpy"}],equalEditorOne:null,equalEditorTwo:null,equalEditorThree:null,productType:{id:"1",chapterContentType:"chapter"}},{type:"book",id:"9668",title:"Chemistry and Biochemistry of Winemaking, Wine Stabilization and Aging",subtitle:null,isOpenForSubmission:!1,hash:"c5484276a314628acf21ec1bdc3a86b9",slug:"chemistry-and-biochemistry-of-winemaking-wine-stabilization-and-aging",bookSignature:"Fernanda Cosme, Fernando M. Nunes and Luís Filipe-Ribeiro",coverURL:"https://cdn.intechopen.com/books/images_new/9668.jpg",editors:[{id:"186819",title:"Prof.",name:"Fernanda",middleName:null,surname:"Cosme",slug:"fernanda-cosme",fullName:"Fernanda Cosme"}],equalEditorOne:null,equalEditorTwo:null,equalEditorThree:null,productType:{id:"1",chapterContentType:"chapter"}},{type:"book",id:"7847",title:"Medical Toxicology",subtitle:null,isOpenForSubmission:!1,hash:"db9b65bea093de17a0855a1b27046247",slug:"medical-toxicology",bookSignature:"Pınar Erkekoglu and Tomohisa Ogawa",coverURL:"https://cdn.intechopen.com/books/images_new/7847.jpg",editors:[{id:"109978",title:"Prof.",name:"Pınar",middleName:null,surname:"Erkekoglu",slug:"pinar-erkekoglu",fullName:"Pınar Erkekoglu"}],equalEditorOne:null,equalEditorTwo:null,equalEditorThree:null,productType:{id:"1",chapterContentType:"chapter"}},{type:"book",id:"8620",title:"Mining Techniques",subtitle:"Past, Present and Future",isOpenForSubmission:!1,hash:"b65658f81d14e9e57e49377869d3a575",slug:"mining-techniques-past-present-and-future",bookSignature:"Abhay Soni",coverURL:"https://cdn.intechopen.com/books/images_new/8620.jpg",editors:[{id:"271093",title:"Dr.",name:"Abhay",middleName:null,surname:"Soni",slug:"abhay-soni",fullName:"Abhay Soni"}],equalEditorOne:null,equalEditorTwo:null,equalEditorThree:null,productType:{id:"1",chapterContentType:"chapter"}},{type:"book",id:"9660",title:"Inland Waters",subtitle:"Dynamics and Ecology",isOpenForSubmission:!1,hash:"975c26819ceb11a926793bc2adc62bd6",slug:"inland-waters-dynamics-and-ecology",bookSignature:"Adam Devlin, Jiayi Pan and Mohammad Manjur Shah",coverURL:"https://cdn.intechopen.com/books/images_new/9660.jpg",editors:[{id:"280757",title:"Dr.",name:"Adam",middleName:"Thomas",surname:"Devlin",slug:"adam-devlin",fullName:"Adam Devlin"}],equalEditorOne:null,equalEditorTwo:null,equalEditorThree:null,productType:{id:"1",chapterContentType:"chapter"}},{type:"book",id:"9122",title:"Cosmetic Surgery",subtitle:null,isOpenForSubmission:!1,hash:"207026ca4a4125e17038e770d00ee152",slug:"cosmetic-surgery",bookSignature:"Yueh-Bih Tang",coverURL:"https://cdn.intechopen.com/books/images_new/9122.jpg",editors:[{id:"202122",title:"Prof.",name:"Yueh-Bih",middleName:null,surname:"Tang",slug:"yueh-bih-tang",fullName:"Yueh-Bih Tang"}],equalEditorOne:null,equalEditorTwo:null,equalEditorThree:null,productType:{id:"1",chapterContentType:"chapter"}},{type:"book",id:"9043",title:"Parenting",subtitle:"Studies by an Ecocultural and Transactional Perspective",isOpenForSubmission:!1,hash:"6d21066c7438e459e4c6fb13217a5c8c",slug:"parenting-studies-by-an-ecocultural-and-transactional-perspective",bookSignature:"Loredana Benedetto and Massimo Ingrassia",coverURL:"https://cdn.intechopen.com/books/images_new/9043.jpg",editors:[{id:"193200",title:"Prof.",name:"Loredana",middleName:null,surname:"Benedetto",slug:"loredana-benedetto",fullName:"Loredana Benedetto"}],equalEditorOne:null,equalEditorTwo:null,equalEditorThree:null,productType:{id:"1",chapterContentType:"chapter"}},{type:"book",id:"9731",title:"Oxidoreductase",subtitle:null,isOpenForSubmission:!1,hash:"852e6f862c85fc3adecdbaf822e64e6e",slug:"oxidoreductase",bookSignature:"Mahmoud Ahmed Mansour",coverURL:"https://cdn.intechopen.com/books/images_new/9731.jpg",editors:[{id:"224662",title:"Prof.",name:"Mahmoud Ahmed",middleName:null,surname:"Mansour",slug:"mahmoud-ahmed-mansour",fullName:"Mahmoud Ahmed Mansour"}],equalEditorOne:null,equalEditorTwo:null,equalEditorThree:null,productType:{id:"1",chapterContentType:"chapter"}}],offset:12,limit:12,total:5229},hotBookTopics:{hotBooks:[],offset:0,limit:12,total:null},publish:{},publishingProposal:{success:null,errors:{}},books:{featuredBooks:[{type:"book",id:"10065",title:"Wavelet Theory",subtitle:null,isOpenForSubmission:!1,hash:"d8868e332169597ba2182d9b004d60de",slug:"wavelet-theory",bookSignature:"Somayeh Mohammady",coverURL:"https://cdn.intechopen.com/books/images_new/10065.jpg",editors:[{id:"109280",title:"Dr.",name:"Somayeh",middleName:null,surname:"Mohammady",slug:"somayeh-mohammady",fullName:"Somayeh Mohammady"}],equalEditorOne:null,equalEditorTwo:null,equalEditorThree:null,productType:{id:"1",chapterContentType:"chapter"}},{type:"book",id:"9644",title:"Glaciers and the Polar Environment",subtitle:null,isOpenForSubmission:!1,hash:"e8cfdc161794e3753ced54e6ff30873b",slug:"glaciers-and-the-polar-environment",bookSignature:"Masaki Kanao, Danilo Godone and Niccolò Dematteis",coverURL:"https://cdn.intechopen.com/books/images_new/9644.jpg",editors:[{id:"51959",title:"Dr.",name:"Masaki",middleName:null,surname:"Kanao",slug:"masaki-kanao",fullName:"Masaki Kanao"}],equalEditorOne:null,equalEditorTwo:null,equalEditorThree:null,productType:{id:"1",chapterContentType:"chapter"}},{type:"book",id:"9385",title:"Renewable Energy",subtitle:"Technologies and Applications",isOpenForSubmission:!1,hash:"a6b446d19166f17f313008e6c056f3d8",slug:"renewable-energy-technologies-and-applications",bookSignature:"Tolga Taner, Archana Tiwari and Taha Selim Ustun",coverURL:"https://cdn.intechopen.com/books/images_new/9385.jpg",editors:[{id:"197240",title:"Associate Prof.",name:"Tolga",middleName:null,surname:"Taner",slug:"tolga-taner",fullName:"Tolga Taner"}],equalEditorOne:{id:"186791",title:"Dr.",name:"Archana",middleName:null,surname:"Tiwari",slug:"archana-tiwari",fullName:"Archana Tiwari",profilePictureURL:"https://mts.intechopen.com/storage/users/186791/images/system/186791.jpg",biography:"Dr. Archana Tiwari is Associate Professor at Amity University, India. Her research interests include renewable sources of energy from microalgae and further utilizing the residual biomass for the generation of value-added products, bioremediation through microalgae and microbial consortium, antioxidative enzymes and stress, and nutraceuticals from microalgae. She has been working on algal biotechnology for the last two decades. She has published her research in many international journals and has authored many books and chapters with renowned publishing houses. She has also delivered talks as an invited speaker at many national and international conferences. Dr. Tiwari is the recipient of several awards including Researcher of the Year and Distinguished Scientist.",institutionString:"Amity University",position:null,outsideEditionCount:0,totalCites:0,totalAuthoredChapters:"3",totalChapterViews:"0",totalEditedBooks:"1",institution:{name:"Amity University",institutionURL:null,country:{name:"India"}}},equalEditorTwo:{id:"197609",title:"Prof.",name:"Taha Selim",middleName:null,surname:"Ustun",slug:"taha-selim-ustun",fullName:"Taha Selim Ustun",profilePictureURL:"https://mts.intechopen.com/storage/users/197609/images/system/197609.jpeg",biography:"Dr. Taha Selim Ustun received a Ph.D. in Electrical Engineering from Victoria University, Melbourne, Australia. He is a researcher with the Fukushima Renewable Energy Institute, AIST (FREA), where he leads the Smart Grid Cybersecurity Laboratory. Prior to that, he was a faculty member with the School of Electrical and Computer Engineering, Carnegie Mellon University, Pittsburgh, PA, USA. His current research interests include power systems protection, communication in power networks, distributed generation, microgrids, electric vehicle integration, and cybersecurity in smart grids. He serves on the editorial boards of IEEE Access, IEEE Transactions on Industrial Informatics, Energies, Electronics, Electricity, World Electric Vehicle and Information journals. Dr. Ustun is a member of the IEEE 2004 and 2800, IEC Renewable Energy Management WG 8, and IEC TC 57 WG17. He has been invited to run specialist courses in Africa, India, and China. He has delivered talks for the Qatar Foundation, the World Energy Council, the Waterloo Global Science Initiative, and the European Union Energy Initiative (EUEI). His research has attracted funding from prestigious programs in Japan, Australia, the European Union, and North America.",institutionString:"Fukushima Renewable Energy Institute, AIST (FREA)",position:null,outsideEditionCount:0,totalCites:0,totalAuthoredChapters:"1",totalChapterViews:"0",totalEditedBooks:"0",institution:{name:"National Institute of Advanced Industrial Science and Technology",institutionURL:null,country:{name:"Japan"}}},equalEditorThree:null,productType:{id:"1",chapterContentType:"chapter"}},{type:"book",id:"8985",title:"Natural Resources Management and Biological Sciences",subtitle:null,isOpenForSubmission:!1,hash:"5c2e219a6c021a40b5a20c041dea88c4",slug:"natural-resources-management-and-biological-sciences",bookSignature:"Edward R. Rhodes and Humood Naser",coverURL:"https://cdn.intechopen.com/books/images_new/8985.jpg",editors:[{id:"280886",title:"Prof.",name:"Edward R",middleName:null,surname:"Rhodes",slug:"edward-r-rhodes",fullName:"Edward R Rhodes"}],equalEditorOne:null,equalEditorTwo:null,equalEditorThree:null,productType:{id:"1",chapterContentType:"chapter"}},{type:"book",id:"9671",title:"Macrophages",subtitle:null,isOpenForSubmission:!1,hash:"03b00fdc5f24b71d1ecdfd75076bfde6",slug:"macrophages",bookSignature:"Hridayesh Prakash",coverURL:"https://cdn.intechopen.com/books/images_new/9671.jpg",editors:[{id:"287184",title:"Dr.",name:"Hridayesh",middleName:null,surname:"Prakash",slug:"hridayesh-prakash",fullName:"Hridayesh Prakash"}],equalEditorOne:null,equalEditorTwo:null,equalEditorThree:null,productType:{id:"1",chapterContentType:"chapter"}},{type:"book",id:"9313",title:"Clay Science and Technology",subtitle:null,isOpenForSubmission:!1,hash:"6fa7e70396ff10620e032bb6cfa6fb72",slug:"clay-science-and-technology",bookSignature:"Gustavo Morari Do Nascimento",coverURL:"https://cdn.intechopen.com/books/images_new/9313.jpg",editors:[{id:"7153",title:"Prof.",name:"Gustavo",middleName:null,surname:"Morari Do Nascimento",slug:"gustavo-morari-do-nascimento",fullName:"Gustavo Morari Do Nascimento"}],equalEditorOne:null,equalEditorTwo:null,equalEditorThree:null,productType:{id:"1",chapterContentType:"chapter"}},{type:"book",id:"9888",title:"Nuclear Power Plants",subtitle:"The Processes from the Cradle to the Grave",isOpenForSubmission:!1,hash:"c2c8773e586f62155ab8221ebb72a849",slug:"nuclear-power-plants-the-processes-from-the-cradle-to-the-grave",bookSignature:"Nasser Awwad",coverURL:"https://cdn.intechopen.com/books/images_new/9888.jpg",editors:[{id:"145209",title:"Prof.",name:"Nasser",middleName:"S",surname:"Awwad",slug:"nasser-awwad",fullName:"Nasser Awwad"}],equalEditorOne:null,equalEditorTwo:null,equalEditorThree:null,productType:{id:"1",chapterContentType:"chapter"}},{type:"book",id:"9027",title:"Human Blood Group Systems and Haemoglobinopathies",subtitle:null,isOpenForSubmission:!1,hash:"d00d8e40b11cfb2547d1122866531c7e",slug:"human-blood-group-systems-and-haemoglobinopathies",bookSignature:"Osaro Erhabor and Anjana Munshi",coverURL:"https://cdn.intechopen.com/books/images_new/9027.jpg",editors:[{id:"35140",title:null,name:"Osaro",middleName:null,surname:"Erhabor",slug:"osaro-erhabor",fullName:"Osaro Erhabor"}],equalEditorOne:null,equalEditorTwo:null,equalEditorThree:null,productType:{id:"1",chapterContentType:"chapter"}},{type:"book",id:"10432",title:"Casting Processes and Modelling of Metallic Materials",subtitle:null,isOpenForSubmission:!1,hash:"2c5c9df938666bf5d1797727db203a6d",slug:"casting-processes-and-modelling-of-metallic-materials",bookSignature:"Zakaria Abdallah and Nada Aldoumani",coverURL:"https://cdn.intechopen.com/books/images_new/10432.jpg",editors:[{id:"201670",title:"Dr.",name:"Zak",middleName:null,surname:"Abdallah",slug:"zak-abdallah",fullName:"Zak Abdallah"}],equalEditorOne:null,equalEditorTwo:null,equalEditorThree:null,productType:{id:"1",chapterContentType:"chapter"}},{type:"book",id:"7841",title:"New Insights Into Metabolic Syndrome",subtitle:null,isOpenForSubmission:!1,hash:"ef5accfac9772b9e2c9eff884f085510",slug:"new-insights-into-metabolic-syndrome",bookSignature:"Akikazu Takada",coverURL:"https://cdn.intechopen.com/books/images_new/7841.jpg",editors:[{id:"248459",title:"Dr.",name:"Akikazu",middleName:null,surname:"Takada",slug:"akikazu-takada",fullName:"Akikazu Takada"}],equalEditorOne:null,equalEditorTwo:null,equalEditorThree:null,productType:{id:"1",chapterContentType:"chapter"}}],latestBooks:[{type:"book",id:"9550",title:"Entrepreneurship",subtitle:"Contemporary Issues",isOpenForSubmission:!1,hash:"9b4ac1ee5b743abf6f88495452b1e5e7",slug:"entrepreneurship-contemporary-issues",bookSignature:"Mladen Turuk",coverURL:"https://cdn.intechopen.com/books/images_new/9550.jpg",editedByType:"Edited by",editors:[{id:"319755",title:"Prof.",name:"Mladen",middleName:null,surname:"Turuk",slug:"mladen-turuk",fullName:"Mladen Turuk"}],equalEditorOne:null,equalEditorTwo:null,equalEditorThree:null,productType:{id:"1",chapterContentType:"chapter",authoredCaption:"Edited by"}},{type:"book",id:"10065",title:"Wavelet Theory",subtitle:null,isOpenForSubmission:!1,hash:"d8868e332169597ba2182d9b004d60de",slug:"wavelet-theory",bookSignature:"Somayeh Mohammady",coverURL:"https://cdn.intechopen.com/books/images_new/10065.jpg",editedByType:"Edited by",editors:[{id:"109280",title:"Dr.",name:"Somayeh",middleName:null,surname:"Mohammady",slug:"somayeh-mohammady",fullName:"Somayeh Mohammady"}],equalEditorOne:null,equalEditorTwo:null,equalEditorThree:null,productType:{id:"1",chapterContentType:"chapter",authoredCaption:"Edited by"}},{type:"book",id:"9313",title:"Clay Science and Technology",subtitle:null,isOpenForSubmission:!1,hash:"6fa7e70396ff10620e032bb6cfa6fb72",slug:"clay-science-and-technology",bookSignature:"Gustavo Morari Do Nascimento",coverURL:"https://cdn.intechopen.com/books/images_new/9313.jpg",editedByType:"Edited by",editors:[{id:"7153",title:"Prof.",name:"Gustavo",middleName:null,surname:"Morari Do Nascimento",slug:"gustavo-morari-do-nascimento",fullName:"Gustavo Morari Do Nascimento"}],equalEditorOne:null,equalEditorTwo:null,equalEditorThree:null,productType:{id:"1",chapterContentType:"chapter",authoredCaption:"Edited by"}},{type:"book",id:"9888",title:"Nuclear Power Plants",subtitle:"The Processes from the Cradle to the Grave",isOpenForSubmission:!1,hash:"c2c8773e586f62155ab8221ebb72a849",slug:"nuclear-power-plants-the-processes-from-the-cradle-to-the-grave",bookSignature:"Nasser Awwad",coverURL:"https://cdn.intechopen.com/books/images_new/9888.jpg",editedByType:"Edited by",editors:[{id:"145209",title:"Prof.",name:"Nasser",middleName:"S",surname:"Awwad",slug:"nasser-awwad",fullName:"Nasser Awwad"}],equalEditorOne:null,equalEditorTwo:null,equalEditorThree:null,productType:{id:"1",chapterContentType:"chapter",authoredCaption:"Edited by"}},{type:"book",id:"8098",title:"Resources of Water",subtitle:null,isOpenForSubmission:!1,hash:"d251652996624d932ef7b8ed62cf7cfc",slug:"resources-of-water",bookSignature:"Prathna Thanjavur Chandrasekaran, Muhammad Salik Javaid, Aftab Sadiq",coverURL:"https://cdn.intechopen.com/books/images_new/8098.jpg",editedByType:"Edited by",editors:[{id:"167917",title:"Dr.",name:"Prathna",middleName:null,surname:"Thanjavur Chandrasekaran",slug:"prathna-thanjavur-chandrasekaran",fullName:"Prathna Thanjavur Chandrasekaran"}],equalEditorOne:null,equalEditorTwo:null,equalEditorThree:null,productType:{id:"1",chapterContentType:"chapter",authoredCaption:"Edited by"}},{type:"book",id:"9644",title:"Glaciers and the Polar Environment",subtitle:null,isOpenForSubmission:!1,hash:"e8cfdc161794e3753ced54e6ff30873b",slug:"glaciers-and-the-polar-environment",bookSignature:"Masaki Kanao, Danilo Godone and Niccolò Dematteis",coverURL:"https://cdn.intechopen.com/books/images_new/9644.jpg",editedByType:"Edited by",editors:[{id:"51959",title:"Dr.",name:"Masaki",middleName:null,surname:"Kanao",slug:"masaki-kanao",fullName:"Masaki Kanao"}],equalEditorOne:null,equalEditorTwo:null,equalEditorThree:null,productType:{id:"1",chapterContentType:"chapter",authoredCaption:"Edited by"}},{type:"book",id:"10432",title:"Casting Processes and Modelling of Metallic Materials",subtitle:null,isOpenForSubmission:!1,hash:"2c5c9df938666bf5d1797727db203a6d",slug:"casting-processes-and-modelling-of-metallic-materials",bookSignature:"Zakaria Abdallah and Nada Aldoumani",coverURL:"https://cdn.intechopen.com/books/images_new/10432.jpg",editedByType:"Edited by",editors:[{id:"201670",title:"Dr.",name:"Zak",middleName:null,surname:"Abdallah",slug:"zak-abdallah",fullName:"Zak Abdallah"}],equalEditorOne:null,equalEditorTwo:null,equalEditorThree:null,productType:{id:"1",chapterContentType:"chapter",authoredCaption:"Edited by"}},{type:"book",id:"9671",title:"Macrophages",subtitle:null,isOpenForSubmission:!1,hash:"03b00fdc5f24b71d1ecdfd75076bfde6",slug:"macrophages",bookSignature:"Hridayesh Prakash",coverURL:"https://cdn.intechopen.com/books/images_new/9671.jpg",editedByType:"Edited by",editors:[{id:"287184",title:"Dr.",name:"Hridayesh",middleName:null,surname:"Prakash",slug:"hridayesh-prakash",fullName:"Hridayesh Prakash"}],equalEditorOne:null,equalEditorTwo:null,equalEditorThree:null,productType:{id:"1",chapterContentType:"chapter",authoredCaption:"Edited by"}},{type:"book",id:"8415",title:"Extremophilic Microbes and Metabolites",subtitle:"Diversity, Bioprospecting and Biotechnological Applications",isOpenForSubmission:!1,hash:"93e0321bc93b89ff73730157738f8f97",slug:"extremophilic-microbes-and-metabolites-diversity-bioprospecting-and-biotechnological-applications",bookSignature:"Afef Najjari, Ameur Cherif, Haïtham Sghaier and Hadda Imene Ouzari",coverURL:"https://cdn.intechopen.com/books/images_new/8415.jpg",editedByType:"Edited by",editors:[{id:"196823",title:"Dr.",name:"Afef",middleName:null,surname:"Najjari",slug:"afef-najjari",fullName:"Afef Najjari"}],equalEditorOne:null,equalEditorTwo:null,equalEditorThree:null,productType:{id:"1",chapterContentType:"chapter",authoredCaption:"Edited by"}},{type:"book",id:"9731",title:"Oxidoreductase",subtitle:null,isOpenForSubmission:!1,hash:"852e6f862c85fc3adecdbaf822e64e6e",slug:"oxidoreductase",bookSignature:"Mahmoud Ahmed Mansour",coverURL:"https://cdn.intechopen.com/books/images_new/9731.jpg",editedByType:"Edited by",editors:[{id:"224662",title:"Prof.",name:"Mahmoud Ahmed",middleName:null,surname:"Mansour",slug:"mahmoud-ahmed-mansour",fullName:"Mahmoud Ahmed Mansour"}],equalEditorOne:null,equalEditorTwo:null,equalEditorThree:null,productType:{id:"1",chapterContentType:"chapter",authoredCaption:"Edited by"}}]},subject:{topic:{id:"208",title:"Material Science",slug:"nanotechnology-and-nanomaterials-material-science",parent:{title:"Nanotechnology and Nanomaterials",slug:"nanotechnology-and-nanomaterials"},numberOfBooks:82,numberOfAuthorsAndEditors:2121,numberOfWosCitations:3398,numberOfCrossrefCitations:1313,numberOfDimensionsCitations:3006,videoUrl:null,fallbackUrl:null,description:null},booksByTopicFilter:{topicSlug:"nanotechnology-and-nanomaterials-material-science",sort:"-publishedDate",limit:12,offset:0},booksByTopicCollection:[{type:"book",id:"8447",title:"Density Functional Theory Calculations",subtitle:null,isOpenForSubmission:!1,hash:"430664e87463d090a0f03b1f096a7d9d",slug:"density-functional-theory-calculations",bookSignature:"Sergio Ricardo De Lazaro, Luis Henrique Da Silveira Lacerda and Renan Augusto Pontes Ribeiro",coverURL:"https://cdn.intechopen.com/books/images_new/8447.jpg",editedByType:"Edited by",editors:[{id:"176017",title:"Prof.",name:"Sergio Ricardo De",middleName:null,surname:"Lazaro",slug:"sergio-ricardo-de-lazaro",fullName:"Sergio Ricardo De Lazaro"}],equalEditorOne:null,equalEditorTwo:null,equalEditorThree:null,productType:{id:"1",chapterContentType:"chapter",authoredCaption:"Edited by"}},{type:"book",id:"9881",title:"Perovskite and Piezoelectric Materials",subtitle:null,isOpenForSubmission:!1,hash:"8fa0e0f48567bbc50fbb3bfdde6f9a0b",slug:"perovskite-and-piezoelectric-materials",bookSignature:"Someshwar Pola, Neeraj Panwar and Indrani Coondoo",coverURL:"https://cdn.intechopen.com/books/images_new/9881.jpg",editedByType:"Edited by",editors:[{id:"177037",title:"Dr.",name:"Someshwar",middleName:null,surname:"Pola",slug:"someshwar-pola",fullName:"Someshwar Pola"}],equalEditorOne:null,equalEditorTwo:null,equalEditorThree:null,productType:{id:"1",chapterContentType:"chapter",authoredCaption:"Edited by"}},{type:"book",id:"10072",title:"Nanotechnology and the Environment",subtitle:null,isOpenForSubmission:!1,hash:"f68ba7ccb7700868a54c347421f572fb",slug:"nanotechnology-and-the-environment",bookSignature:"Mousumi Sen",coverURL:"https://cdn.intechopen.com/books/images_new/10072.jpg",editedByType:"Edited by",editors:[{id:"310218",title:"Dr.",name:"Mousumi",middleName:null,surname:"Sen",slug:"mousumi-sen",fullName:"Mousumi Sen"}],equalEditorOne:null,equalEditorTwo:null,equalEditorThree:null,productType:{id:"1",chapterContentType:"chapter",authoredCaption:"Edited by"}},{type:"book",id:"8778",title:"Self-Assembly of Nanostructures and Patchy Nanoparticles",subtitle:null,isOpenForSubmission:!1,hash:"8a6a5ad75592f8e3921048e4f300caa5",slug:"self-assembly-of-nanostructures-and-patchy-nanoparticles",bookSignature:"Shafigh Mehraeen",coverURL:"https://cdn.intechopen.com/books/images_new/8778.jpg",editedByType:"Edited by",editors:[{id:"280108",title:"Associate Prof.",name:"Shafigh",middleName:null,surname:"Mehraeen",slug:"shafigh-mehraeen",fullName:"Shafigh Mehraeen"}],equalEditorOne:null,equalEditorTwo:null,equalEditorThree:null,productType:{id:"1",chapterContentType:"chapter",authoredCaption:"Edited by"}},{type:"book",id:"7430",title:"Magnetometers",subtitle:"Fundamentals and Applications of Magnetism",isOpenForSubmission:!1,hash:"0d7c0464c36927782cee8c9ef40efca6",slug:"magnetometers-fundamentals-and-applications-of-magnetism",bookSignature:"Sergio Curilef",coverURL:"https://cdn.intechopen.com/books/images_new/7430.jpg",editedByType:"Edited by",editors:[{id:"125424",title:"Prof.",name:"Sergio",middleName:null,surname:"Curilef",slug:"sergio-curilef",fullName:"Sergio Curilef"}],equalEditorOne:null,equalEditorTwo:null,equalEditorThree:null,productType:{id:"1",chapterContentType:"chapter",authoredCaption:"Edited by"}},{type:"book",id:"7630",title:"Inelastic X-Ray Scattering and X-Ray Powder Diffraction Applications",subtitle:null,isOpenForSubmission:!1,hash:"80896f929598a48f6b4c306a6be47ea6",slug:"inelastic-x-ray-scattering-and-x-ray-powder-diffraction-applications",bookSignature:"Alessandro Cunsolo, Margareth K. K. D. Franco and Fabiano Yokaichiya",coverURL:"https://cdn.intechopen.com/books/images_new/7630.jpg",editedByType:"Edited by",editors:[{id:"176605",title:"Dr.",name:"Alessandro",middleName:null,surname:"Cunsolo",slug:"alessandro-cunsolo",fullName:"Alessandro Cunsolo"}],equalEditorOne:null,equalEditorTwo:null,equalEditorThree:null,productType:{id:"1",chapterContentType:"chapter",authoredCaption:"Edited by"}},{type:"book",id:"9257",title:"Electromagnetic Field Radiation in Matter",subtitle:null,isOpenForSubmission:!1,hash:"dda82e17d67826552d58b2e610f32435",slug:"electromagnetic-field-radiation-in-matter",bookSignature:"Walter Gustavo Fano, Adrian Razzitte and Patricia Larocca",coverURL:"https://cdn.intechopen.com/books/images_new/9257.jpg",editedByType:"Edited by",editors:[{id:"215741",title:"Prof.",name:"Walter Gustavo",middleName:null,surname:"Fano",slug:"walter-gustavo-fano",fullName:"Walter Gustavo Fano"}],equalEditorOne:null,equalEditorTwo:null,equalEditorThree:null,productType:{id:"1",chapterContentType:"chapter",authoredCaption:"Edited by"}},{type:"book",id:"9215",title:"Progress in Fine Particle Plasmas",subtitle:null,isOpenForSubmission:!1,hash:"42c9a3b34a54b24180ac3b1fe5c544b3",slug:"progress-in-fine-particle-plasmas",bookSignature:"Tetsu Mieno, Yasuaki Hayashi and Kun Xue",coverURL:"https://cdn.intechopen.com/books/images_new/9215.jpg",editedByType:"Edited by",editors:[{id:"209593",title:"Dr.",name:"Tetsu",middleName:null,surname:"Mieno",slug:"tetsu-mieno",fullName:"Tetsu Mieno"}],equalEditorOne:null,equalEditorTwo:null,equalEditorThree:null,productType:{id:"1",chapterContentType:"chapter",authoredCaption:"Edited by"}},{type:"book",id:"8823",title:"On the Properties of Novel Superconductors",subtitle:null,isOpenForSubmission:!1,hash:"7ac9708760da3a91f84d9183feb90be2",slug:"on-the-properties-of-novel-superconductors",bookSignature:"Heshmatollah Yavari",coverURL:"https://cdn.intechopen.com/books/images_new/8823.jpg",editedByType:"Edited by",editors:[{id:"24773",title:"Dr.",name:"Heshmatollah",middleName:null,surname:"Yavari",slug:"heshmatollah-yavari",fullName:"Heshmatollah Yavari"}],equalEditorOne:null,equalEditorTwo:null,equalEditorThree:null,productType:{id:"1",chapterContentType:"chapter",authoredCaption:"Edited by"}},{type:"book",id:"9205",title:"Electron Crystallography",subtitle:null,isOpenForSubmission:!1,hash:"9185ce16fc6f5756cf55fe6082f09fab",slug:"electron-crystallography",bookSignature:"Devinder Singh and Simona Condurache-Bota",coverURL:"https://cdn.intechopen.com/books/images_new/9205.jpg",editedByType:"Edited by",editors:[{id:"184180",title:"Dr.",name:"Devinder",middleName:null,surname:"Singh",slug:"devinder-singh",fullName:"Devinder Singh"}],equalEditorOne:null,equalEditorTwo:null,equalEditorThree:null,productType:{id:"1",chapterContentType:"chapter",authoredCaption:"Edited by"}},{type:"book",id:"8506",title:"Some Aspects of Diamonds in Scientific Research and High Technology",subtitle:null,isOpenForSubmission:!1,hash:"7ab81202ec11afae75334956029ebd31",slug:"some-aspects-of-diamonds-in-scientific-research-and-high-technology",bookSignature:"Evgeniy Lipatov",coverURL:"https://cdn.intechopen.com/books/images_new/8506.jpg",editedByType:"Edited by",editors:[{id:"21254",title:"Mr.",name:"Evgeniy",middleName:null,surname:"Lipatov",slug:"evgeniy-lipatov",fullName:"Evgeniy Lipatov"}],equalEditorOne:null,equalEditorTwo:null,equalEditorThree:null,productType:{id:"1",chapterContentType:"chapter",authoredCaption:"Edited by"}},{type:"book",id:"9109",title:"Engineered Nanomaterials",subtitle:"Health and Safety",isOpenForSubmission:!1,hash:"1941db7f5f7bffda9631bb0c658079e2",slug:"engineered-nanomaterials-health-and-safety",bookSignature:"Sorin Marius Avramescu, Kalsoom Akhtar, Irina Fierascu, Sher Bahadar Khan, Fayaz Ali and Abdullah M. Asiri",coverURL:"https://cdn.intechopen.com/books/images_new/9109.jpg",editedByType:"Edited by",editors:[{id:"193809",title:"Dr.",name:"Sorin Marius",middleName:null,surname:"Avramescu",slug:"sorin-marius-avramescu",fullName:"Sorin Marius Avramescu"}],equalEditorOne:null,equalEditorTwo:null,equalEditorThree:null,productType:{id:"1",chapterContentType:"chapter",authoredCaption:"Edited by"}}],booksByTopicTotal:82,mostCitedChapters:[{id:"9725",doi:"10.5772/8508",title:"Biosynthesis and Application of Silver and Gold Nanoparticles",slug:"biosynthesis-and-application-of-silver-and-gold-nanoparticles",totalDownloads:27613,totalCrossrefCites:17,totalDimensionsCites:47,book:{slug:"silver-nanoparticles",title:"Silver Nanoparticles",fullTitle:"Silver Nanoparticles"},signatures:"Zygmunt Sadowski",authors:null},{id:"17184",doi:"10.5772/17039",title:"Polymer Nanocomposites: From Synthesis to Applications",slug:"polymer-nanocomposites-from-synthesis-to-applications",totalDownloads:16752,totalCrossrefCites:22,totalDimensionsCites:45,book:{slug:"nanocomposites-and-polymers-with-analytical-methods",title:"Nanocomposites and Polymers with Analytical Methods",fullTitle:"Nanocomposites and Polymers with Analytical Methods"},signatures:"S. Anandhan and S. Bandyopadhyay",authors:[{id:"27050",title:"Prof.",name:"Sri",middleName:null,surname:"Bandyopadhyay",slug:"sri-bandyopadhyay",fullName:"Sri Bandyopadhyay"},{id:"44992",title:"Prof.",name:"Anandhan",middleName:null,surname:"Srinivasan",slug:"anandhan-srinivasan",fullName:"Anandhan Srinivasan"}]},{id:"38562",doi:"10.5772/48727",title:"Recent Development in Applications of Cellulose Nanocrystals for Advanced Polymer-Based Nanocomposites by Novel Fabrication Strategies",slug:"recent-development-in-applications-of-cellulose-nanocrystals-for-advanced-polymer-based-nanocomposit",totalDownloads:8248,totalCrossrefCites:21,totalDimensionsCites:43,book:{slug:"nanocrystals-synthesis-characterization-and-applications",title:"Nanocrystals",fullTitle:"Nanocrystals - Synthesis, Characterization and Applications"},signatures:"Chengjun Zhou and Qinglin Wu",authors:[{id:"148511",title:"Prof.",name:"Qinglin",middleName:null,surname:"Wu",slug:"qinglin-wu",fullName:"Qinglin Wu"},{id:"148512",title:"Dr.",name:"Chengjun",middleName:null,surname:"Zhou",slug:"chengjun-zhou",fullName:"Chengjun Zhou"}]}],mostDownloadedChaptersLast30Days:[{id:"71103",title:"Preparation of Nanoparticles",slug:"preparation-of-nanoparticles",totalDownloads:1035,totalCrossrefCites:1,totalDimensionsCites:2,book:{slug:"engineered-nanomaterials-health-and-safety",title:"Engineered Nanomaterials",fullTitle:"Engineered Nanomaterials - Health and Safety"},signatures:"Takalani Cele",authors:null},{id:"73856",title:"Organic Inorganic Perovskites: A Low-Cost-Efficient Photovoltaic Material",slug:"organic-inorganic-perovskites-a-low-cost-efficient-photovoltaic-material",totalDownloads:95,totalCrossrefCites:0,totalDimensionsCites:0,book:{slug:"perovskite-and-piezoelectric-materials",title:"Perovskite and Piezoelectric Materials",fullTitle:"Perovskite and Piezoelectric Materials"},signatures:"Madeeha Aslam, Tahira Mahmood and Abdul Naeem",authors:[{id:"226388",title:"Prof.",name:"Abdul",middleName:null,surname:"Naeem",slug:"abdul-naeem",fullName:"Abdul Naeem"},{id:"305971",title:"Prof.",name:"Tahira",middleName:null,surname:"Mahmood",slug:"tahira-mahmood",fullName:"Tahira Mahmood"},{id:"305974",title:"Ms.",name:"Madeeha",middleName:null,surname:"Aslam",slug:"madeeha-aslam",fullName:"Madeeha Aslam"}]},{id:"67093",title:"Nanomaterials: An Overview of Nanorods Synthesis and Optimization",slug:"nanomaterials-an-overview-of-nanorods-synthesis-and-optimization",totalDownloads:1103,totalCrossrefCites:4,totalDimensionsCites:7,book:{slug:"nanorods-and-nanocomposites",title:"Nanorods and Nanocomposites",fullTitle:"Nanorods and Nanocomposites"},signatures:"Alsultan Abdulkareem Ghassan, Nurul-Asikin Mijan and Yun Hin Taufiq-Yap",authors:[{id:"215489",title:"Dr.",name:"Alsultan Abdulkareem",middleName:"Ghassan",surname:"Ghassan",slug:"alsultan-abdulkareem-ghassan",fullName:"Alsultan Abdulkareem Ghassan"},{id:"284157",title:"Dr.",name:"Nurul-Asikin",middleName:null,surname:"Mijan",slug:"nurul-asikin-mijan",fullName:"Nurul-Asikin Mijan"},{id:"284158",title:"Prof.",name:"Yun Hin",middleName:null,surname:"Taufiq-Yap",slug:"yun-hin-taufiq-yap",fullName:"Yun Hin Taufiq-Yap"}]},{id:"59431",title:"Nanofibers and Electrospinning Method",slug:"nanofibers-and-electrospinning-method",totalDownloads:2084,totalCrossrefCites:3,totalDimensionsCites:5,book:{slug:"novel-nanomaterials-synthesis-and-applications",title:"Novel Nanomaterials",fullTitle:"Novel Nanomaterials - Synthesis and Applications"},signatures:"Nabeel Zabar Abed Al-Hazeem",authors:[{id:"215376",title:"M.Sc.",name:"Nabeel",middleName:"Z.",surname:"Al-Hazeem",slug:"nabeel-al-hazeem",fullName:"Nabeel Al-Hazeem"}]},{id:"71346",title:"Application of Nanomaterials in Environmental Improvement",slug:"application-of-nanomaterials-in-environmental-improvement",totalDownloads:477,totalCrossrefCites:0,totalDimensionsCites:2,book:{slug:"nanotechnology-and-the-environment",title:"Nanotechnology and the Environment",fullTitle:"Nanotechnology and the Environment"},signatures:"Ali Salman Ali",authors:[{id:"313275",title:"Associate Prof.",name:"Ali",middleName:null,surname:"Salman",slug:"ali-salman",fullName:"Ali Salman"}]},{id:"72636",title:"Nanocomposite Materials",slug:"nanocomposite-materials",totalDownloads:480,totalCrossrefCites:0,totalDimensionsCites:0,book:{slug:"nanotechnology-and-the-environment",title:"Nanotechnology and the Environment",fullTitle:"Nanotechnology and the Environment"},signatures:"Mousumi Sen",authors:[{id:"310218",title:"Dr.",name:"Mousumi",middleName:null,surname:"Sen",slug:"mousumi-sen",fullName:"Mousumi Sen"}]},{id:"52860",title:"Cerium Oxide Nanostructures and their Applications",slug:"cerium-oxide-nanostructures-and-their-applications",totalDownloads:4318,totalCrossrefCites:11,totalDimensionsCites:29,book:{slug:"functionalized-nanomaterials",title:"Functionalized Nanomaterials",fullTitle:"Functionalized Nanomaterials"},signatures:"Adnan Younis, Dewei Chu and Sean Li",authors:[{id:"191574",title:"Dr.",name:"Adnan",middleName:null,surname:"Younis",slug:"adnan-younis",fullName:"Adnan Younis"}]},{id:"55242",title:"Facile Methodology of Sol-Gel Synthesis for Metal Oxide Nanostructures",slug:"facile-methodology-of-sol-gel-synthesis-for-metal-oxide-nanostructures",totalDownloads:3218,totalCrossrefCites:12,totalDimensionsCites:21,book:{slug:"recent-applications-in-sol-gel-synthesis",title:"Recent Applications in Sol-Gel Synthesis",fullTitle:"Recent Applications in Sol-Gel Synthesis"},signatures:"Shrividhya Thiagarajan, Anandhavelu Sanmugam and\nDhanasekaran Vikraman",authors:[{id:"199404",title:"Prof.",name:"Dhanasekaran",middleName:null,surname:"Vikraman",slug:"dhanasekaran-vikraman",fullName:"Dhanasekaran Vikraman"},{id:"199415",title:"Dr.",name:"Shrividhya",middleName:null,surname:"Thiagarajan",slug:"shrividhya-thiagarajan",fullName:"Shrividhya Thiagarajan"},{id:"199416",title:"Dr.",name:"Anandhavelu",middleName:null,surname:"Sanmugam",slug:"anandhavelu-sanmugam",fullName:"Anandhavelu Sanmugam"}]},{id:"55339",title:"Nanoplasmonics in Metallic Nanostructures and Dirac Systems",slug:"nanoplasmonics-in-metallic-nanostructures-and-dirac-systems",totalDownloads:1508,totalCrossrefCites:1,totalDimensionsCites:3,book:{slug:"nanoplasmonics-fundamentals-and-applications",title:"Nanoplasmonics",fullTitle:"Nanoplasmonics - Fundamentals and Applications"},signatures:"Hari P. Paudel, Alireza Safaei and Michael N. Leuenberger",authors:[{id:"113939",title:"Prof.",name:"Michael",middleName:null,surname:"Leuenberger",slug:"michael-leuenberger",fullName:"Michael Leuenberger"},{id:"198507",title:"Dr.",name:"Hari",middleName:null,surname:"Paudel",slug:"hari-paudel",fullName:"Hari Paudel"},{id:"198509",title:"Mr.",name:"Muhammad Waqas",middleName:null,surname:"Shabbir",slug:"muhammad-waqas-shabbir",fullName:"Muhammad Waqas Shabbir"}]},{id:"45368",title:"Atomic Structure of Graphene and h-BN Layers and Their Interactions with Metals",slug:"atomic-structure-of-graphene-and-h-bn-layers-and-their-interactions-with-metals",totalDownloads:5373,totalCrossrefCites:6,totalDimensionsCites:9,book:{slug:"advances-in-graphene-science",title:"Advances in Graphene Science",fullTitle:"Advances in Graphene Science"},signatures:"Recep Zan, Quentin M. Ramasse, Rashid Jalil and Ursel Bangert",authors:[{id:"18086",title:"Dr.",name:"Ursel",middleName:null,surname:"Bangert",slug:"ursel-bangert",fullName:"Ursel Bangert"},{id:"167057",title:"Dr.",name:"Recep",middleName:null,surname:"Zan",slug:"recep-zan",fullName:"Recep Zan"},{id:"167058",title:"Dr.",name:"Quentin",middleName:null,surname:"Ramasse",slug:"quentin-ramasse",fullName:"Quentin Ramasse"},{id:"167059",title:"Dr.",name:"Demie",middleName:null,surname:"Kepaptsoglou",slug:"demie-kepaptsoglou",fullName:"Demie Kepaptsoglou"},{id:"168649",title:"Dr.",name:"Rashid",middleName:null,surname:"Jalil",slug:"rashid-jalil",fullName:"Rashid Jalil"}]}],onlineFirstChaptersFilter:{topicSlug:"nanotechnology-and-nanomaterials-material-science",limit:3,offset:0},onlineFirstChaptersCollection:[],onlineFirstChaptersTotal:0},preDownload:{success:null,errors:{}},aboutIntechopen:{},privacyPolicy:{},peerReviewing:{},howOpenAccessPublishingWithIntechopenWorks:{},sponsorshipBooks:{sponsorshipBooks:[{type:"book",id:"10176",title:"Microgrids and Local Energy Systems",subtitle:null,isOpenForSubmission:!0,hash:"c32b4a5351a88f263074b0d0ca813a9c",slug:null,bookSignature:"Prof. Nick Jenkins",coverURL:"https://cdn.intechopen.com/books/images_new/10176.jpg",editedByType:null,editors:[{id:"55219",title:"Prof.",name:"Nick",middleName:null,surname:"Jenkins",slug:"nick-jenkins",fullName:"Nick Jenkins"}],equalEditorOne:null,equalEditorTwo:null,equalEditorThree:null,productType:{id:"1",chapterContentType:"chapter"}}],offset:8,limit:8,total:1},route:{name:"profile.detail",path:"/profiles/326768/jin-dang",hash:"",query:{},params:{id:"326768",slug:"jin-dang"},fullPath:"/profiles/326768/jin-dang",meta:{},from:{name:null,path:"/",hash:"",query:{},params:{},fullPath:"/",meta:{}}}},function(){var t;(t=document.currentScript||document.scripts[document.scripts.length-1]).parentNode.removeChild(t)}()